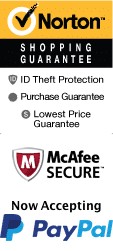 Boa Vista Orchards is open year-round in the Apple Hill country near Placerville, CA.
Stop in for seasonal harvests of fresh fruits and vegetables like Apples, Pears, Peaches, Plums, and Berries. The on-site bakery has fresh delights made with farm grown ingredients. Try some fresh pie, apple donuts, caramel apples, or delicate pastries. The bakery also prepares plenty extra to freeze, and you can take those home to thaw and enjoy when you're ready.
A family favorite and a holiday season must have, apple cider is grown, pressed and bottled right at the Boa Vista Orchard, just like they have done for half a century. The also produce a variety of wines including apple wines, red wine from mountain grown grapes, and also dessert wines.
The year round farmer's market also offers jams, jellies, honeys, specialty salad dressing, and gourmet olive spread.