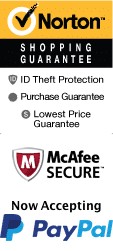 Kirkwood Ski Resort at Lake Tahoe, CA
1501 Kirkwood Meadows Drive Kirkwood, CA 95646
The Kirkwood Ski Resort at Lake Tahoe is located at 1501 Kirkwood Meadows Drive, Kirkwood, CA.
The resort is located at the top of the Sierra Creat which means it gets the most snowfall of all the area resorts. There are 2,300 skiable acres that consist of easy slopes, advanced terrain, and open bowls. Snowboarders will find plenty of trails to enjoy. There is a snow school on the resort property for children and beginners to learn to ski.
Skiing and snow boarding are not the only attractions to enjoy in the winter season at the Kirkwood Ski Resort. Their zip lines are open year around and are accessible from the chair lifts during the winter season and in the summer, the zip lines are accessible by ATVs. The resort is just as active during the summer season with rock climbing, disc golf, ropes courses, horseback riding, fly fishing, hiking, mountain biking, and more.
Whether visiting the Kirkwood Resort in the winter or during the summer season, there are plenty of activities to enjoy. Other activities or attractions to visit while staying in Lake Tahoe include the Mt. Tallac Trail, Inspiration Point Vista, Emerald Bay State Park, gondola rides, and several beaches. There is a multitude of restaurants in the area and if at all possible, try to find ones that offer views of the lake at sunset. Regardless of the adventures that you decide to embark upon, you and your whole crew will be able to have a blast making delightful memories at this picturesque mountain landmark.