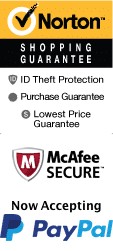 Incline Beach in Lake Tahoe, CA
Humboldt-Toiyabe National Forest Incline Village, NV 89451
Incline Beach is a predominant destination for those seeking a quiet and serene spring or summer afternoon while visiting north Lake Tahoe.
Away from traffic and bother, this jewel is conveniently located on Lakeshore Drive with access to Crystal Bay and surrounded by magnificent mountain views.
Once you have arrived, you will be greeted by towering pines and a pristine rocky beach with gentle waves lapping at the sandy shore. Paddle boats are available for rental. There is a pool featuring lap swimming and specified children's hours. Or you may wish to sit at the shore in a lounge chair with a beverage served by the snack bar wait staff. A playground is a main kid's attraction and there is plenty of grass for a volleyball game, quiet picnic or family barbeque.
Incline Village was named for a nearby tramway built by loggers in 1878. The village was established in 1882 when a local lumbar company transported timber from the surrounding area for use in mines elsewhere in California and Nevada. The village now has several restaurants, shops and hotels to suit the needs of all travelers.
With easy access off the main highway and its many amenities, Incline Beach is the perfect destination for a day of fun and relaxation in the breathtaking surroundings of Lake Tahoe. Although this beach is owned by nearby residents, visitors can obtain a daily pass with some local hotels offering discounts.