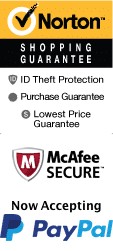 Kiva Beach is located approximately 3.5
5 miles north of the intersection of Highways 50 and 89 located in South Lake Tahoe. There is free parking at the visitors center as well as modern conveniences. Kiva Beach is considered a hidden jewel but it is worth taking the time to find it. Visitors need to take a paved trail lined with markers hat inform hikers about the local history and the vegetation that is in the area.
The views from the beach are breathtaking. Visitors will be able to see Mount Tallac and other surrounding mountains. It is a nice place for a swim but be careful of the rocks that are close to the beach. The beach is perfect for relaxing in the sun and enjoying a picnic. Dogs are welcome in some areas of the beach. Make sure to adhere to the posted signs.
Visitors find that Kiva Beach is less crowded than the other beaches in the area which makes for a nice day trip to the beach. The paved trails through the forest are perfect for running, walking, and bike riding and they connect with the beaches within the area. Other activities or attractions in the area to visit include wine tours of Lake Tahoe, Magic Carpet Golf, boat tours, Tahoe Amore, Mt. Tallac Trail which is considered a challenging trail but worth the views, and there are plenty of dining options.