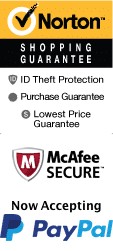 Commons Beach Park in Lake Tahoe is a beautiful spot you can enjoy with your entire family.
The park is located on the lake in Tahoe City and is a sprawling four acres. Locals and visitors flock to this location to sunbathe, swim and picnic. There are picnic sites available to cater to large groups. Children's playground areas are located within a large lakefront, grass and sand area.
There is a group barbecue area that can hold up to 75 people. There is also outdoor entertainment with a amphitheater that seats an additional 65 people. Live music is almost always played every Sunday. Bands that have played are Devon Allman Band, Brothers Comatose and New Monsoon to name a few. Wednesday night they put on an event called 'Movies On The Beach.' You can sit back and relax with your family and take in a free movie. If you are planning a family reunion are birthday party you can rent either or both facilities. The park has two playgrounds, 3 picnic areas, 6 heated bathrooms, running water, 2 electric plug-ins, a historic jail and a parking lot.
The Commons Beach Park acts as a transportation hub with shipping and train tracks. There is also a post office and firehouse. There is a paved bike path that leads to Homewood and Squaw Valley. The beach is shallow enough for children to wade and play.