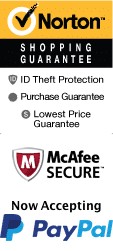 Meeks Bay Beach is located on the west shore Lake Tahoe, CA.
The shoreline provides visitors with a great view of the surrounding area. The beaches are popular because they are kept clean and are easily accessible. The land is within the National Forest and a during operation hours, there is staff available to provide any needed assistance. There are a variety of activities available for visitors to enjoy and they include swimming, boating, camping, picnicking, and biking. Grilling is allowed but only in the grills that are provided throughout the area.
Dogs are welcome at the beach but must stay on dog assigned beaches and be on a leash at all times. Boaters need to make sure their boats are not carrying any invasive species before boating in the lake. Fishing licenses are needed for those over the age of 16.
There is nothing better than spending the day relaxing on beautiful beaches surrounded by lovely scenery. There are campgrounds and resorts near the beach for visitors to spend the night. Other activities or points of interest in the area include Emerald Bay State Park, Eagle Falls, there are several casinos in the area, area wine tours are available, Lakewood Golf Course, many hiking trails, a variety of area restaurants, and so much more to do and explore in the beautiful area of Lake Tahoe.