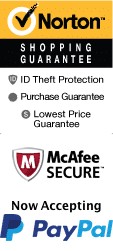 El Dorado Beach is at the center of South Lake Tahoe.
Also known as Commons Beach it is extremely popular with locals and visitors. There are many activities available which always draw in a large crowd. Everyone loves the picnic and BBQ areas. You can rent a watercraft right on the beach. There is roped off swim area that is shallow enough that children can wade. There are picnic areas and BBQ pits along the beach as well. The large lawn area allows you to grab a blanket and have a picnic on the grass.
El Dorado Beach is the largest beach area in South Lake Tahoe and the spot to go boating. The boat launch and floating dock is free of charge. There are restrooms, bike trails, kayak and water concessions and two parking lots. The boat ramp is open year round and dependent upon the lake levels. There are campsites nearby with shade available. You can even fish on the lake with a valid fishing license from your boat.
There are several hotels near El Dorado Beach. You have your pick from a five star hotel to a family friendly beach hotel. Some excellent choices right by the beach are the Beachcomber Inn, Tahoe Lakeshore Lodge & Spa, 3 Peaks Resort & Beach Club, Aston Lakeland Village Beach & Mountain Resort and Marriott's Timber Lodge just to name a few.