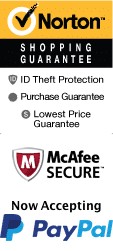 This is a beautiful stretch of soft Tahoe sand hidden away from the main beach strip.
The beach is punctuated with beautiful holiday rentals, motels and a couple of homeowners. Although it is under the private management of the Lakeside Park Association, visitors to the Lakeside Beach can purchase daily and seasonal gate passes to gain access to the rich activity that takes place in the sand.
Vacationers can enjoy picnics while seated at the improved picnic site at the north end of Lakeside Beach (directly facing the Lake). The site is also available for booking for weddings and family reunions and other events. The beach offers a wide variety of playground equipment including beach volleyball. A children's playset is provided but adult supervision is strongly recommended. Other visitors opt to sit under their umbrellas just watching the tranquil of the Lake Tahoe.
Water activities on the lake include swimming, jet-skiing, paddle boats, kayak rentals, and cruising via the water taxi among others. These water activity equipment can be obtained from the Lakeside Marina on the beach. Lovers of good cuisine can indulge in the seasonal wining and dining at the Lakeside Beach House Grill.
During the summer, visitors can commute between the Lakeside Marina and the Camp Richardson via the water taxi which has a bookable hourly schedule. Free parking is available within the beach precincts though it is better to walk or ride a bicycle. Public commuting is also possible through the South Shore Transit Services.
The Lakeside beach, Lakeside Marina and the Lakeside Beach Grill are all strategically located in the center of South Lake Tahoe with social amenities such as shopping boutiques, superb restaurants and night-life facilities within a walking distance. Visitors should make a point to pass by the Lakeside Beach for this rich package.