Sunset Sail and Dolphin Watch
Hilton Head, SC is overflowing with stunning things to see and fun excursions, including dolphin tour choices, to embark upon. Blending this magnificent sightseeing with a ton of great sailing fun, the Sunset Sail and Dolphin Watch experience is sure to be a great time! Book it today for the best way to get out and see Hilton Head Island, SC.
Meet your captain at the departure point and get ready for an excursion that is sure to delight! Once you are on your sailing boat, the wind along with your knowledgeable captain will pilot you along sparkling waters. This jewel-like surface is just the beginning, as it is also filled with wildlife. From birds and fish to the Atlantic Bottlenose Dolphin, you will get a breathtaking look at Hilton Head Island's astonishing wildlife and ecosystem.
The sunset sail takes you to Port Royal Sound. This area is located on the north side of the island is known for its ideal sailing conditions. The sound is a lovely place to visit and offers a peaceful cruise. With a breezy nature, the sound is great for sailing and offers ample opportunity to enjoy the sightseeing. Plus, as the sun sets below the horizon, you will be gifted with a picturesque Hilton Head Island sunset. Be sure to bring your camera to capture the essence of the gorgeous swatches of pinks, oranges, and yellows as they paint the sky ahead of you. It makes for the perfect end to a day of adventuring!
For sightseeing, fun, and sailing, the Sunset Sail and Dolphin Watch is the perfect addition to any vacation to Hilton Head Island. Be sure to enjoy the wildlife and all of the wonders of Hilton Head the next time you visit. You can also book a great vacation package complete with lodging and all of your itinerary.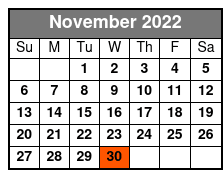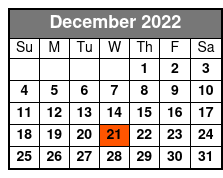 Frequently Asked Questions for Sunset Sail and Dolphin Watch:
What type of seating does Sunset Sail and Dolphin Watch have?

There is ample bench seating.

Approximately how long is Sunset Sail and Dolphin Watch?

It lasts approximately 2.5 hours.

What lake or river does the Sunset Sail and Dolphin Watch cruise on?

Port Royal Sound.

How many passengers does the boat hold?

This is a private tour for up to 6 people.

What is the dress code?

Casual clothing.

What age is Sunset Sail and Dolphin Watch appropriate for?

Great for all ages!

Is photography & video recording allowed?

Yes.

Is Sunset Sail and Dolphin Watch handicap accessible?

The boat is not wheelchair accessible.