Hilton Head Island, SC Sightseeing Tours & Cruises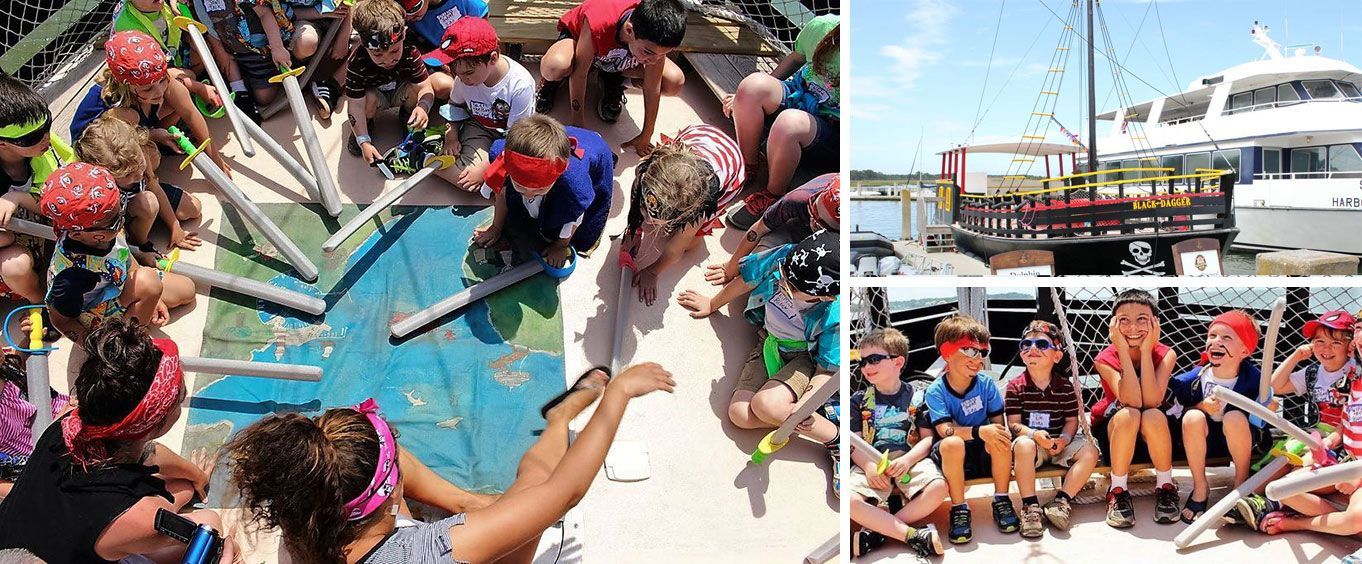 Hilton Head Island Sightseeing Tours & Cruises
Hilton Head, South Carolina is known for being a great family destination. There are so many activities, besides just laying out on the beach. One of the most popular attractions, especially for kids, is the Hilton Heads Pirate Ship Adventure on the Black Dagger. It is only 90 minutes, but there is plenty of fun to be had in such a short amount of time. Your kids will be given a treasure map at the beginning of the excursion and hunt down the treasure throughout. There are other fun activities like water cannons and face paintings. You will want to make sure to lather on the sunscreen and eat before boarding the ship. Snacks will not be provided and there is no bathroom on board.
Available 144 days between Oct 16 & Sep 7
<
Oct 14
N/A
Sold Out
Oct 15
N/A
Sold Out
Oct 20
N/A
Sold Out
Oct 21
N/A
Sold Out
Oct 22
N/A
Sold Out
Oct 27
N/A
Sold Out
Oct 28
N/A
Sold Out
Oct 29
N/A
Sold Out
Oct 30
N/A
Sold Out
Oct 31
N/A
Sold Out
Nov 01
N/A
Sold Out
Nov 02
N/A
Sold Out
>
When heading to Hilton Head Island in search of family friendly fun, be sure to add the Hilton Head Island Dolphin Tour to the list of stops. This is an informative, family friendly guided tour through the beautiful waterways of Hilton Head Island in search of dolphins. While dolphins are the main attraction of the tour, it is not uncommon to see manatees, sea turtles, roseate spoonbills, egrets, herons and many other forms of wildlife in their natural habitats.The dolphins along this tour are playful and social, they will venture close to the boat and this allows them to be seen up close. The cruise also has many gorgeous mansions and luxury yachts to be seen along the way.
Available 302 days between Now & Sep 30
<
Oct 20
N/A
Sold Out
Oct 22
N/A
Sold Out
>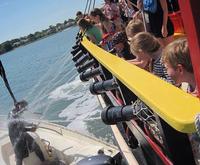 When planning a family trip to Hilton Head Island in South Carolina, make sure to add this to the list of destinations. On this two hour pirate themed cruise, passengers will embark on a treasure hunt. While on this treasure hunt, passengers will learn to talk like a pirate and get a pirate inspired name. This sailing adventure is geared towards children, but can be great fun for the entire family. In addition to the previous activities mentioned, getting a pirate sash, temporary tattoos, and face painting are among the activities for children. While on this adventure, passengers will have a tour escort to keep them engaged in their adventure. Last but not least, this adventure includes a skirmish with a nemesis.
Available 39 days between Jun 4 & Sep 3
Jun 06
N/A
Sold Out
Jun 07
N/A
Sold Out
Jun 08
N/A
Sold Out
Jun 09
N/A
Sold Out
Jun 10
N/A
Sold Out
Jun 13
N/A
Sold Out
Jun 14
N/A
Sold Out
Jun 15
N/A
Sold Out
Jun 16
N/A
Sold Out
Jun 20
N/A
Sold Out
Jun 21
N/A
Sold Out
Jun 22
N/A
Sold Out
Jun 23
N/A
Sold Out
>