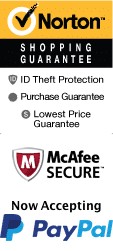 Kazoo Factory Tour & Museum
12 John Galt Rd Hilton Head Island, South Carolina 29906
1-800-987-9852
Chat Now
1. History and overview of the Kazoo
The history of the Kazoo is a bit different than other instruments. It was created by accident in 1848 when an inventor named Thomas E. King was experimenting with how to use an existing funnel to improve the flute. As it turns out, this idea did not work as planned, and instead, he invented a new instrument known as the Kazoo (King accidentally wrapped a piece of sheet metal with paper attached to make it sound). King filed a patent for his invention on November 6, 1883, officially making the Kazoo an official musical instrument.
2. Use in music as a primary or secondary instrument
The Kazoo has countless amount of uses in music. For example, it is used by many rock bands to create the sound of the guitar, saxophone, trumpet, and even tuba. It can also be used when hearing music and is often played in unison with other instruments to match the pitch. Also, we must emphasize that the Kazoo's sound can be manipulated through sound modifying techniques like woodwinds or brass instruments. The Kazoo is an instrument that is fun and easy to learn.
3. Kazoo factory tours
The Kazoo Factory Tour & Museum is the best kazoo museum in the United States because it was created by music educators, which means that the history and facts about this instrument are fun and interesting to explore. This company is also one of the only places to learn how to make a Kazoo, which is an enjoyable activity.
A kazoo is a unique musical instrument. It can create a particular sound that can be manipulated in many different ways. It is also an excellent instrument for students because of the experience it gives them when learning about music. The Kazoo Factory Tour & Museum is a perfect place for people to learn about this beautiful instrument and how it can be used in music today.
Frequently Asked Questions for Kazoo Factory Tour & Museum:
What is included in the admission price for Kazoo Factory Tour & Museum?

Includes factory tour, museum admission, and build-your-own kazoo activity.

Approximately how long could a customer plan to spend at Kazoo Factory Tour & Museum?

It lasts approximately 1 hour.

Is Kazoo Factory Tour & Museum handicap accessible?

Yes.

For what ages is Kazoo Factory Tour & Museum appropriate?

Great for all ages!

Is parking available at Kazoo Factory Tour & Museum? Is it free?

Parking is free.
Book Now!