Hilton Head Island, SC Pirate Cruises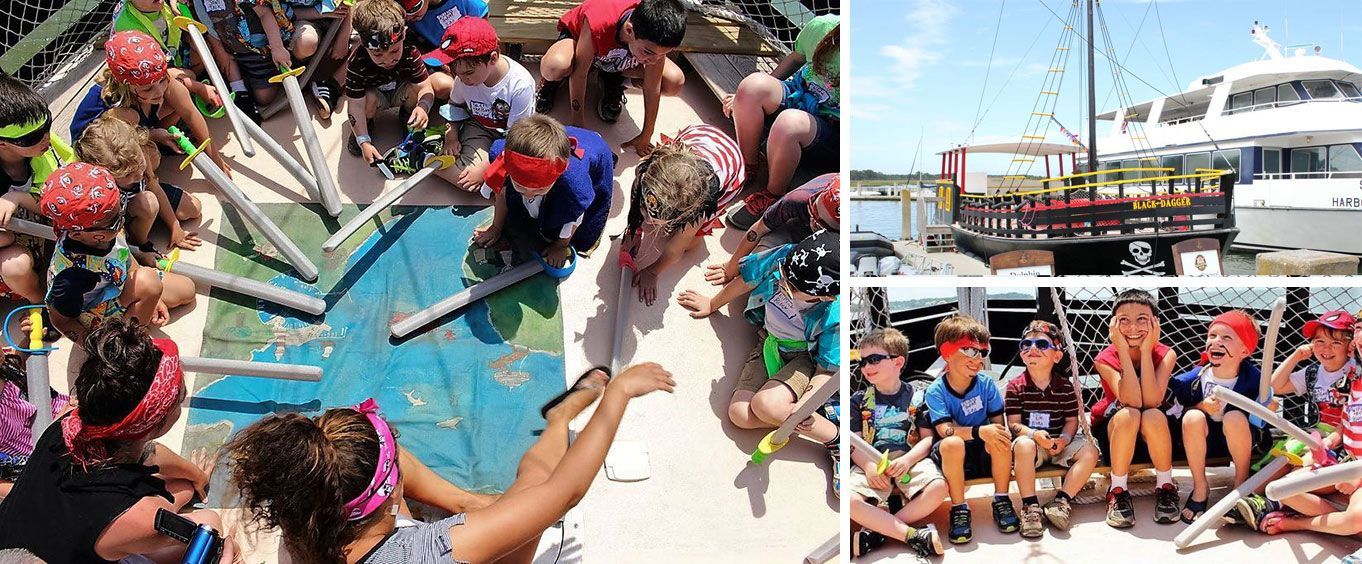 Hilton Head Island Pirate Cruises
The Hilton Head's Pirate Cruise Adventure on the Black Dagger offers a fun and exciting excursion for children, and adults will enjoy the cruise as well. Before setting sail, kids get to dress as pirates in preparation for this adventure, and they receive instruction in treasure hunting as well. Then, this custom pirate ship sets sail on Broad Creek for what is a trip the little ones are certain to take delight in. This is a great way for the entire family to enjoy Hilton Head; adults can enjoy the beautiful scenery of the Hilton Head area, and children can take part in the pirate-themed adventure of their dreams.
Available 141 days between Oct 19 & Sep 7
Oct 18
N/A
Sold Out
Oct 20
N/A
Sold Out
Oct 21
N/A
Sold Out
Oct 22
N/A
Sold Out
Oct 27
N/A
Sold Out
Oct 28
N/A
Sold Out
Oct 29
N/A
Sold Out
Oct 30
N/A
Sold Out
Oct 31
N/A
Sold Out
Nov 01
N/A
Sold Out
Nov 02
N/A
Sold Out
Nov 03
N/A
Sold Out
Nov 04
N/A
Sold Out
Nov 05
N/A
Sold Out
>
This is a two-hour pirate cruise adventure that is the perfect opportunity for you to spend some quality time with your kids and the whole family as you enjoy a wonderful part adventure on a wonderful boat filled with many historic elements that will make you remember the pirate age and has many games for the kids. You are able to enjoy wonderful games with your family in an environment that puts you at ease and helps you relax and enjoy a great time. The best part is you can even bring a video camera to record this amazing adventure with your family and create a lasting memory that you will never forget and build stronger bonds with the people that matter most.
Available 39 days between Jun 4 & Sep 3
Jun 06
N/A
Sold Out
Jun 07
N/A
Sold Out
Jun 08
N/A
Sold Out
Jun 09
N/A
Sold Out
Jun 10
N/A
Sold Out
Jun 13
N/A
Sold Out
Jun 14
N/A
Sold Out
Jun 15
N/A
Sold Out
Jun 16
N/A
Sold Out
Jun 20
N/A
Sold Out
Jun 21
N/A
Sold Out
Jun 22
N/A
Sold Out
Jun 23
N/A
Sold Out
>