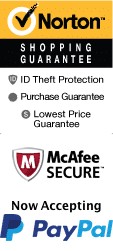 Beaufort History and Film Location Tour by Van
928 1/2 Bay St Beaufort, South Carolina 29902
1-800-987-9852
Chat Now
Come spend some time in Beaufort, South Carolina. Beaufort is the second oldest city in South Carolina, established in 1711. Over 24 films have been filmed in Beaufort since 1979. The Tour of Beaufort starts at 930 Bay St, located in the heart of Beaufort, and lasts for 90 minutes.
About the Tour

Small groups will be entertained by a narrative history dating back to 1500's till today as they embark upon this Beaufort History and Film Location Tour by Van. Visitors will learn songs from the antebellum time period. There's a gift shop that has free maps for the
tourists
. Guides will suggest the best restaurants to eat at. Tourists will be treated to a van ride through Beaufort to see the scenic views and the antebellum era homes in air conditioned comfort. Visitors will be taken by van by the movie location where films like Forest Gump and the Big Chill were filmed. Beaufort tours are the number one tour in South Carolina.
Your certified guide will stimulate your imagination to transport you to another age, apart from the noise and rush of today's world. On this tour, you will spend about 75 minutes exploring the historic district of Beaufort. You will see 19th century photos of the houses and compare them to the current structures. Your small group will be entertained with a full narrative detailing history from the 1500's all the way to present day and includes song sung in our antebellum past. At the end of the tour you'll enjoy local tips on more historical spots to see, and great local places to eat. Visitor's can also grab free map in our gift shop. Come and catch the spirit of Beaufort!
About Beaufort

The British founded Beaufort, S.C. in 1711. The region was explored by many European explorers and many failed attempts to colonize the area. Despite the attacks from Native American tribes and the Spanish threatening to invade, the town of Beaufort slowly grew. Explore the second oldest city in South Carolina for an experience of Beaufort's charm and history that you will never forget. Along with the History you will experience some of the product sites as Beaufort has been made famous by having 24+ Hollywood films shot in the area. The tours begin at 928 Bay St In the heart of downtown Beaufort and the tour makes its way all around the historic district.
If you are looking for an incredible way to enjoy the history, culture, and atmosphere of Beaufort, this is the perfect opportunity. Get out and have a blast as you ride through downtown and beyond to see movie locations, historic homes, and landmarks. You will walk away with a new appreciation for this gorgeous city.
Options:
Beaufort City Tour
Available Now until 12/30/2023 View Detailed Schedule
Embark upon an incredible adventure in Beaufort with this van tour. You will be able to learn all about the history of the city, its filming locations, and more.
Frequently Asked Questions for Beaufort History and Film Location Tour by Van:
What methods of transportation does the Beaufort History and Film Location Tour by Van use?

Van.

For what ages is the tour appropriate?

Great for all ages.

Is photography / video recording allowed on the Beaufort History and Film Location Tour by Van?

Yes.

Is the Beaufort History and Film Location Tour by Van handicap accessible?

Yes.

Where does the tour meet?

928 1/2 Bay St, Beaufort, SC 29902, USA

What is included in the admission price for Beaufort History and Film Location Tour by Van?

Includes narrated tour and transportation.

Approximately how long could a customer plan to spend at Beaufort History and Film Location Tour by Van?

It lasts approximately 75 minutes.
Book Now!