Super 8 by Wyndham Sturgis, SD
2600 Whitewood Service Road Sturgis, SD 57785
1-800-987-9852
Chat Now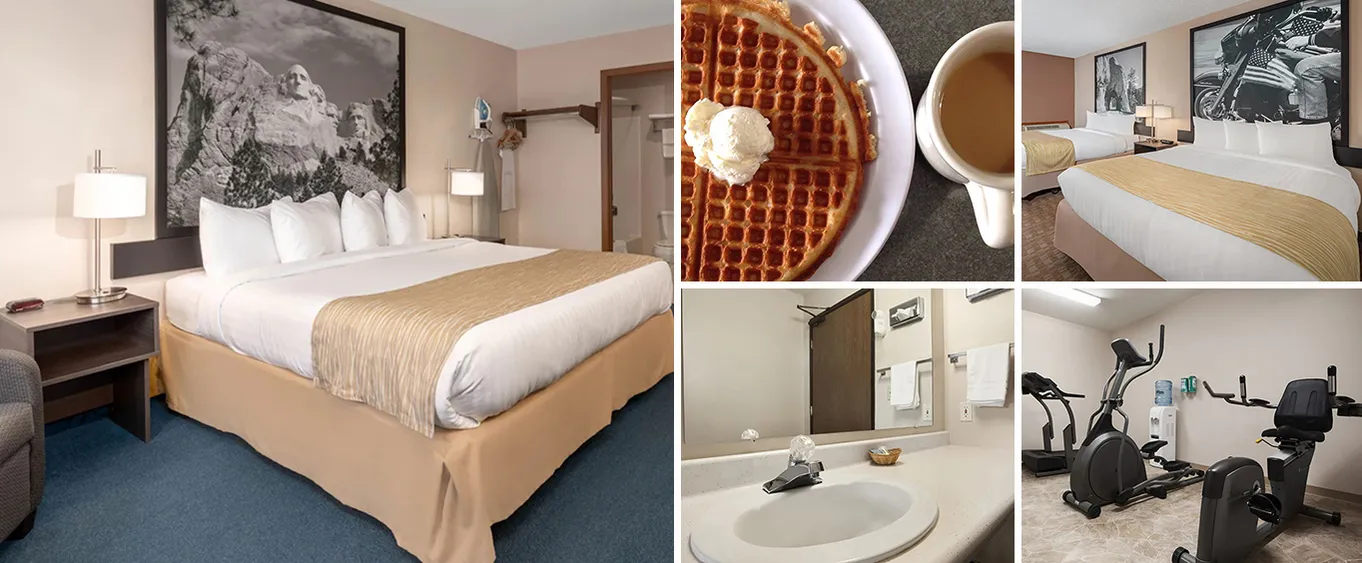 Everyone knows that Sturgis is home to the famed Sturgis Motorcycle Rally held annually in August, where the sleepy town of Sturgis explodes from around 7,000 to nearly 500,000 visitors. But did you know that Sturgis is a great little stop to make any time of year? The people are friendly and accommodating and due to the rally, they have everything in the way of food, drink, and entertainment you could want and there are plenty of attractions nearby when you stay at the Super 8 by Wyndham Sturgis, SD, at 2600 Whitewood Service Road. For example, the Sturgis Motorcycle Museum & Hall of Fame and the Iron Horse Saloon are just 1.4 miles away, and there are plenty of other attractions nearby. The hotel features: Free parking Parking Free High-Speed Internet (WiFi) Free breakfast Business Center with Internet Access Non-smoking hotel 24-hour front desk Self-serve laundry Wifi Vending machines and although the hotel is only rated 2-stars, out-of-town guests consider the hotel both friendly and comfortable. The rooms feature: Air conditioning Microwave Flatscreen TV and although the features are basic, this is a top-rated hotel in Sturgis because it is clean, budget-friendly, and offers great value in terms of cleanliness, location, service, and value. In particular, the hospitality of the staff is lauded, and that makes all of the difference in a vacation hotel. Sturgis is a great place to visit anytime, and the Super 8 Sturgis SD is a great hotel.
Among Rushmore vacation packages and lodging, visitors will also be able to learn about the Mt Rushmore presidents and other topics.
Location Highlights
Burger King has the best whopper, crispy chicken sandwich, sausage egg and cheese crissan'wich as their featured items, but you can find so many other appealing choices as well. Lynn's Dakotamart is assured to have pot pies, lemon cake, banana nut muffins, coconut milk, orange fanta, edamame, soy sauce, and so many other grocer items. Old Presidio Traders is a perfect Native American shopping location where you can find native jewelry, artifacts, sand painting, baskets, Navajo rugs, kachinas, hopi rattles, letter openers, and so much more. Be sure to pull over and stop at the attraction and be the ultimate tourist, strike a pose, and commemorate the visit with a photograph at the Sturgis Welcome Sign.
Book Now!