Summerset Hotel & Suites
7900 Stage Stop Road Blackhawk, SD 57718
1-800-987-9852
Chat Now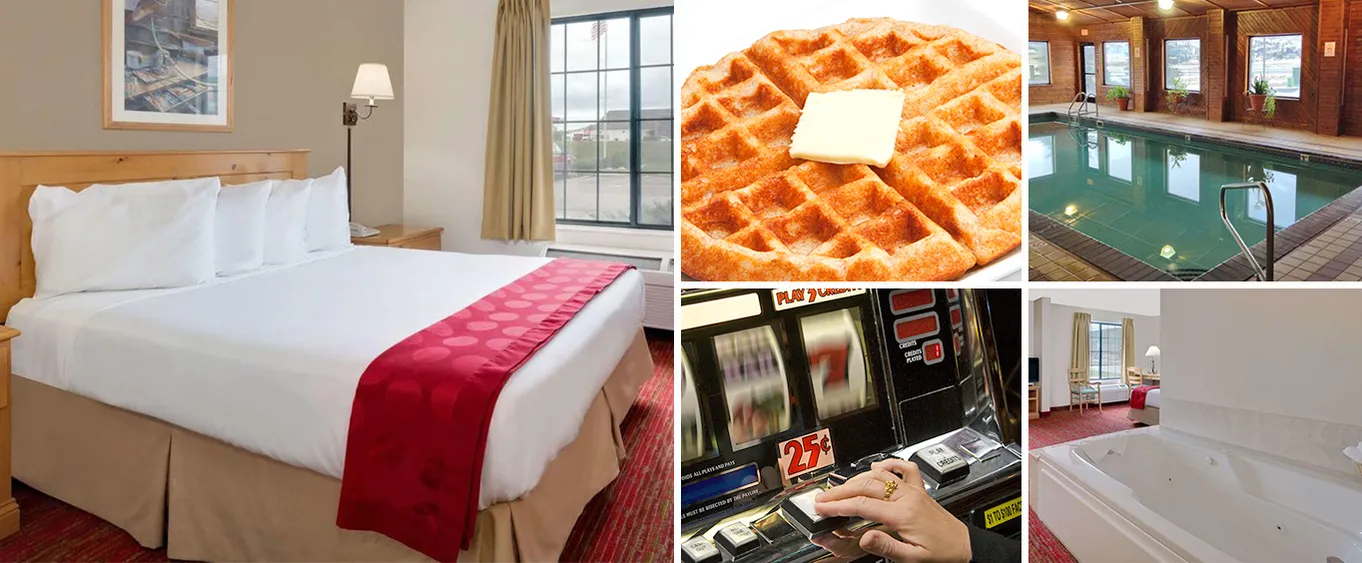 You want to find the perfect hotel for you when you're planning your trip to Rapid City, South Dakota. You'll be happy to know that Summerset Hotel & Suites will be great for your stay. It's in an absolute great location in West Rapid City. It allows you to see the beautiful, scenic area that Rapid City has to offer. The view in South Dakota is not to be downplayed. You're going to want to see all of the beauty that it has to offer. This hotel is also easy to find, and get into. These are important key factors when getting a hotel. You don't want to get lost while driving to your room. As if the beautiful area that the hotel is located in West Rapid City, it has much more to offer you too. The amenities that this hotel has is phenomenal. It has an area that can be used as a convention center here. It also offers an indoor pool, pet friendly, a hot tub, free breakfast, there's also a bar here, business center, and so much more. This hotel has everything that you could need for whatever reason that you're visiting. The rooms here at the hotel come equipped with cable and free high speed internet. They also have rooms available with microwaves and fridges too. As you can imagine, there are some fantastic restaurants nearby for you to eat at. Some of these places are Minervas Restaurant & Bar, Millstone Family Restaurant, Fuji Sushi & Sake Bar, Parker's Bistro, and so many more delicious restaurants for you to choose from.
Lodging, vacation packages, and articles on topics like the Presidents on Mount Rushmore are all found onsite.
Location Highlights
Pizza Hut is all age clan friendly and sure to satisfy your every pizza longing with their buffet full of healthful salad and heavenly, piquant main menu and luscious sweet course pizza. Haggar's Grocery will be the foolproof point to pick up your front-runner brawn, grain, creamery, and greengrocery product. Dollar General is the superb whereabouts to uncover budget compatible price tags on daily needed things as well. StageStop Receptions is an impressive event venue you can book or attend while in town for respite or even if you are regional.
Book Now!