Microtel Inn & Suites by Wyndham Rapid City
1740 Rapp Street Rapid City, SD 57701
1-800-987-9852
Chat Now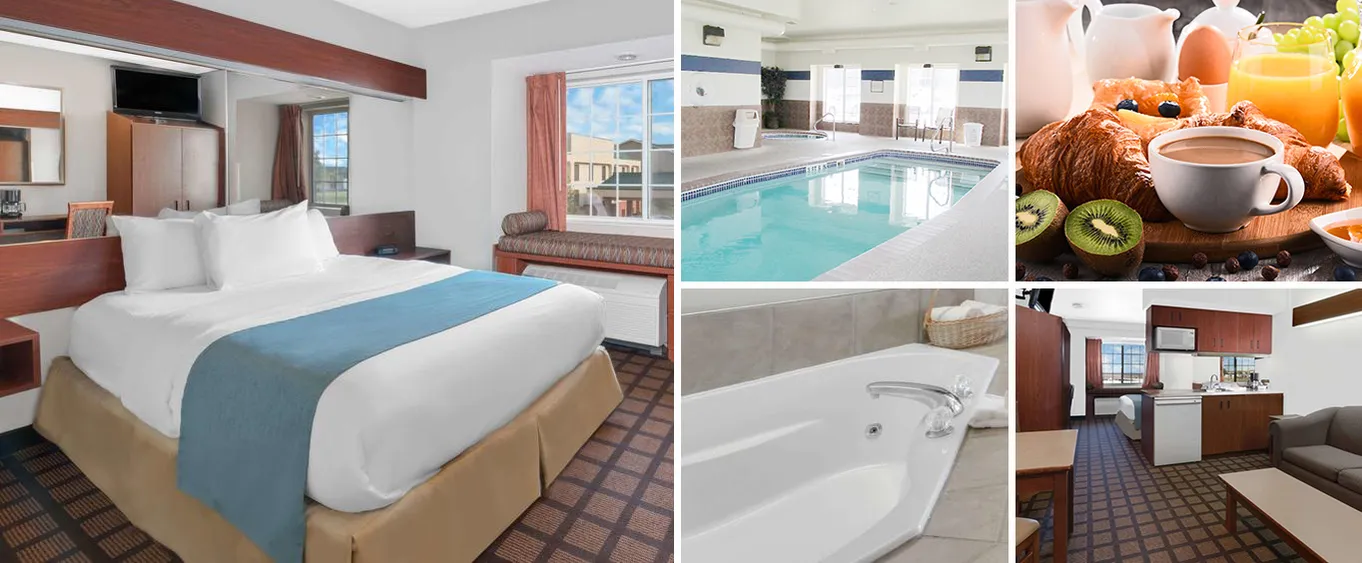 While planning your trip to Rapid City, South Dakota, you want to make sure that you find a great hotel to stay while there. It needs to be able to fit all of your needs while you're there. The Microtel Inn & Suites by Wyndham in Rapid City is definitely the hotel for you. It's in fantastic spot in Rapid City, surrounding you by the beautiful city. It's just right off of the interstate, and it's actually near the Rushmore Crossing. It's amazing. You will be able to fully experience Rapid City, and all of its glory with this great location. If you're needing another reason to know why Microtel Inn & Suites by Wyndham in Rapid City is the right choice of hotel for you, then take a look at what all this phenomenal hotel has to offer. The amenities are superb, and are sure to suit whatever your needs might be for this trip. There's an indoor pool, its pet friendly, dry cleaning services are available, business center, free breakfast, guest laundry services, meeting rooms, and so much more. Whatever your reason is for coming to Rapid City, this hotel has you covered for your stay. The rooms at Microtel Inn & Suites by Wyndham in Rapid City come equipped with cable and free high speed internet. There are also rooms available with microwaves and fridges too. To top it off, the icing on the cake, is that this hotel is nearby a lot of wonderful restaurants. Some of these restaurants include Millstone Family Restaurant, Gold Bison Grill, Sickies Garage Burgers, Marco's Pizza, and so many other delicious choices to choose from.
After booking lodging and vacation packages in Mt Rushmore, visitors can also check out articles about topics like the Mount Rushmore Presidents Who is on Mount Rushmore.
Location Highlights
Nearby shopping includes Eddie Bauer, bohme, Victorias Secret, GameStop, JCPenney, and Foot Locker. Sams Club lines the shelves with bulk candybars, sodas, electronics, lotions, and more. For a staycation thats easy on the pocketbook, the Microtel Suites by Wyndham is spectacular! Applebees, Hardees, Dennys, Chilis, ChuckE Cheeses, Dunn Brothers, and Wendys are a few restaurants nearby.
Book Now!