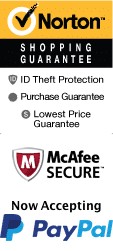 Black Hills Econo Lodge Rapid City, SD
Click for More Information

Exclusive Online Offer: Save up to 10%
(Must purchase in advance online or toll-free at 1-800-987-9852)
625 E Disk Dr Rapid City, SD 57701
1-800-987-9852
Chat Now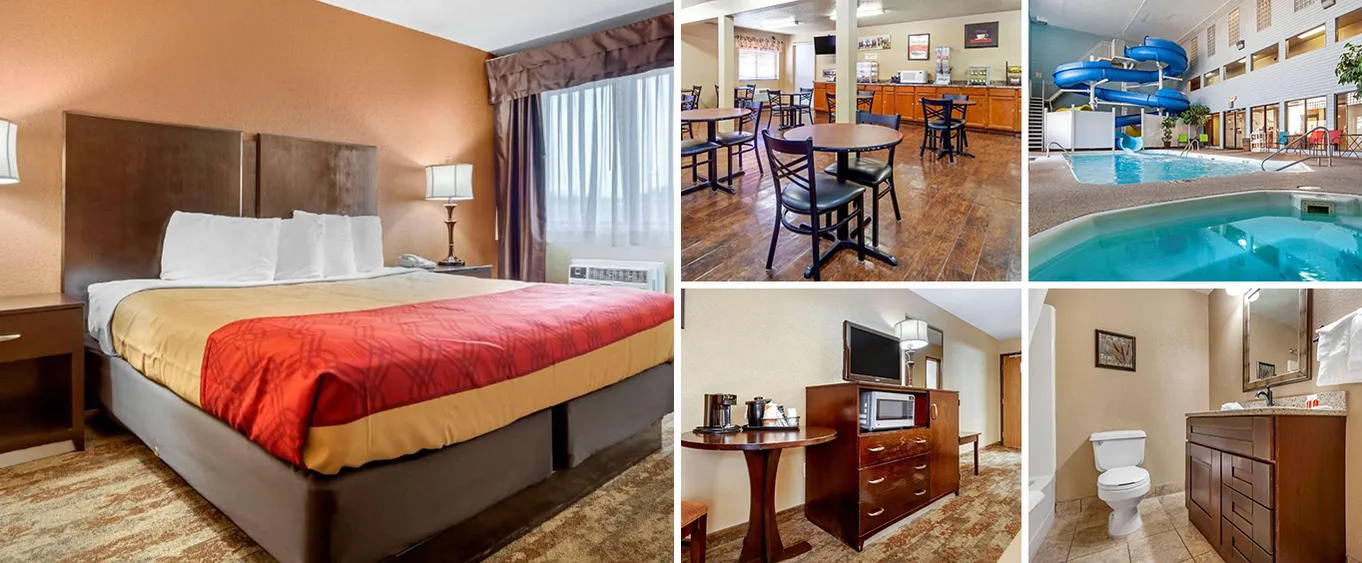 Stay at the Econo Lodge Rapid City
The Econo Lodge in Rapid City, South Dakota is an affordable hotel that offers a comfortable and convenient stay. The eco-friendly lodgings are surrounded by numerous restaurants and are conveniently located near Interstate 90. The hotel is also a short drive from the Badlands National Park and Bear Country USA wildlife park. Located 17 kilometers from the Rapid City Regional Airport, the Econo Lodge Rapid City SD offers a convenient location.
About the Hotel
This hotel has everything you need for an unforgettable adventure in the Greater Mount Rushmore area. Free Wi-Fi is available in the public areas, and guests can enjoy continental breakfast. There is an indoor water park and an award-winning sports bar. The hotel has an on-site restaurant and bar, and a 24-hour fitness center and sauna. Whether you're looking for an affordable hotel in the heart of the Black Hills or a luxurious vacation in a historical setting, the Econo Lodge Rapid City SD offers a warm and welcoming atmosphere.
About the Rooms
After spending the day exploring the wonders of the Greater Mount Rushmore area, you can return to your comfortable room at the Black Hills Econo Lodge Rapid City. Here, you will find a variety of extra niceties including plush bedding to rest your head every night. The rooms feature a refrigerator, microwave, hair dryer, air conditioning, a coffee maker, and bathroom amenities. Guests will also have a great time watching the premium TV channels including HBO. Or, browse the WiFi to relax. No matter how you spend your evenings, you will have a great rest at the Black Hills Econo Lodge.
The Black Mountains offer breathtaking scenery and unique wildlife that can be enjoyed at any time of year. The Econo Lodge Rapid City SD in the Rockies is the perfect place to relax. Located only 16.1 km from the downtown area, the Econo Lodge Rapid City SD is a great place to start exploring the Black Hills. There are several attractions within 2.3 km of the hotel, such as the Bear Country USA Wildlife Park. For families with children, the hotel is the ideal choice for affordable family vacations. While vacationing in Mt Rushmore, visitors can also check out articles on topics like which presidents are on Mount Rushmore.
Reviews

Terri Callison
California, MO
✓
Verified Traveler
"Loved the pool would stay again"
It was nice and comfortable. Loved the pool would stay again
Location Highlights
Split a doughy buttered bread with your loved ones when you cluster around a table at Outback. Grab Gillette razor, Collgate toothbrush, and flip flops while shopping for your jerky, hazelnut MnMs, cherry Coke, and other late night snacks at Walmart. Abunis Clothing line is great for vibrant maxi dresses or business attire clothes while vacationing or away for business Let your tots run their energy off by giving them some token coins to visit game stations at Chuck E Cheese arcade.
Book Now!

Exclusive Online Offer: Save up to 10%