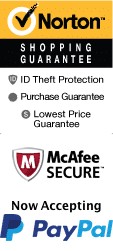 Days Inn Spearfish
240 Ryan Rd Spearfish, SD 57783
1-800-987-9852
Chat Now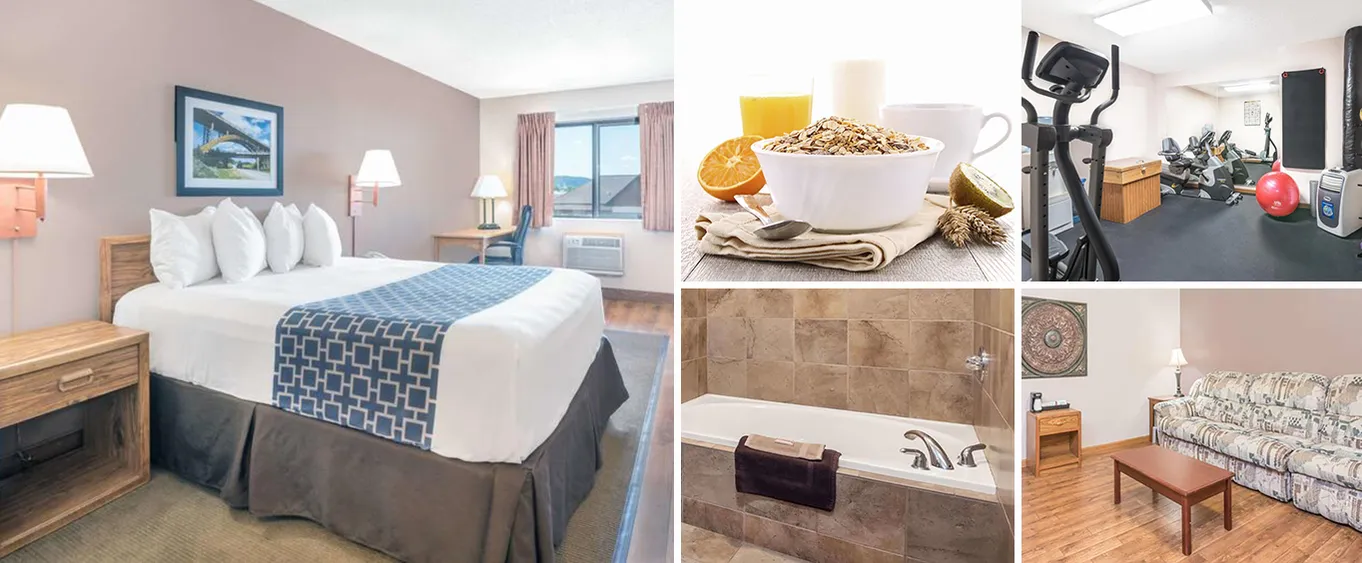 Days Inn Spearfish is located near Spearfish City and Great Bear Recreation Park. The hotel is minutes from the popular Betty's Place steakhouse and close to the beautiful prairie lands of Northern Hills Golf Course. Every room at Days Inn offers a fridge, cable TV, free local calls, high-speed internet, coffee maker, iron/ironing boards, and more. Enjoy a hot breakfast bar or grab something on the go in our new travel store. Each room has either a jacuzzi suite or whirlpool available upon request. Days Inn Spearfish is conveniently located off Highway 75 near Highway 385 with easy access to downtown Spearfish City. It is within 2 miles of Great Bear Recreation Park, 3 miles from the popular Betty Place Steakhouse, and 5 miles from the beautiful Northern Hills Golf Course. You can choose to stay in one of either Jacuzzi suites or Whirlpool suites upon request. Enjoy your complimentary continental breakfast each morning with hot items like eggs, sausage, oatmeal, and waffles before you head out for your planned day of activities. Check out our Express Start Breakfast Bar while stopping at our Travel Store to get whatever you need for your road trip. For lunch and dinner, try out one of many restaurants around Spearfish City or take advantage of room service when you return to the hotel after a long day of adventures. The hotel offers free local calls, high-speed internet in all rooms, a coffee maker, and iron/ironing boards in every room. Hotel Days Inn Spearfish have various facilities, including a gym, a pool, and a 24-hour front desk, Fitness, Pool, and front desk open 24 hours. Besides, Days Inn Spearfish also provides Laundry Service (Dry Cleaning, etc.) The hotel has 93 guestrooms, each with a small refrigerator and a microwave oven. Rooms also come equipped with ironing boards and irons as well as refrigerators/microwaves/coffee makers/TVs/cable or satellite TV/pay-per-view movies/ironing board/irons/alarm clock radios. Looking for a place to stay in Spearfish? Days Inn Spearfish is the perfect place for you! Our hotel offers comfortable accommodations and a great location close to many restaurants, sports arenas, and shopping malls. We are within 3 miles of all the best places to eat, have fun, and shop in Spearfish. So whether you are in town for business or pleasure, Days Inn Spearfish is the perfect place to stay!
As well as some great Mt Rushmore lodging and vacation packages, visitors will be able to find onsite articles about topics like the Mount Rushmore presidents and more.
Location Highlights
Have a sweet onion chicken teriyaki flatbread, a meatball marinara on whole wheat Italian bread, and be sure to have some baked barbecue lay chips with a Fanta orange soda to tie it all together. Pick up cashews, almonds, swirled yogurt craisins, colby jack cheese snacks, and make ants on a log with peanut butter, celery, and raisins all found at Safeway. Give to a good cause and donate while shopping for bargain deals at the Salvation Army Thrift Store; find endless books, appliances, and furniture, and dollar deal clothing as well. Don't be afraid of getting a gutter ball, imagine rolling a strike and knocking all the pins down competing against your opponents at Lucky Strike Lanes.
Book Now!