The Rushmore Hotel
445 Mount Rushmore Rd Rapid City, SD 57701
1-800-987-9852
Chat Now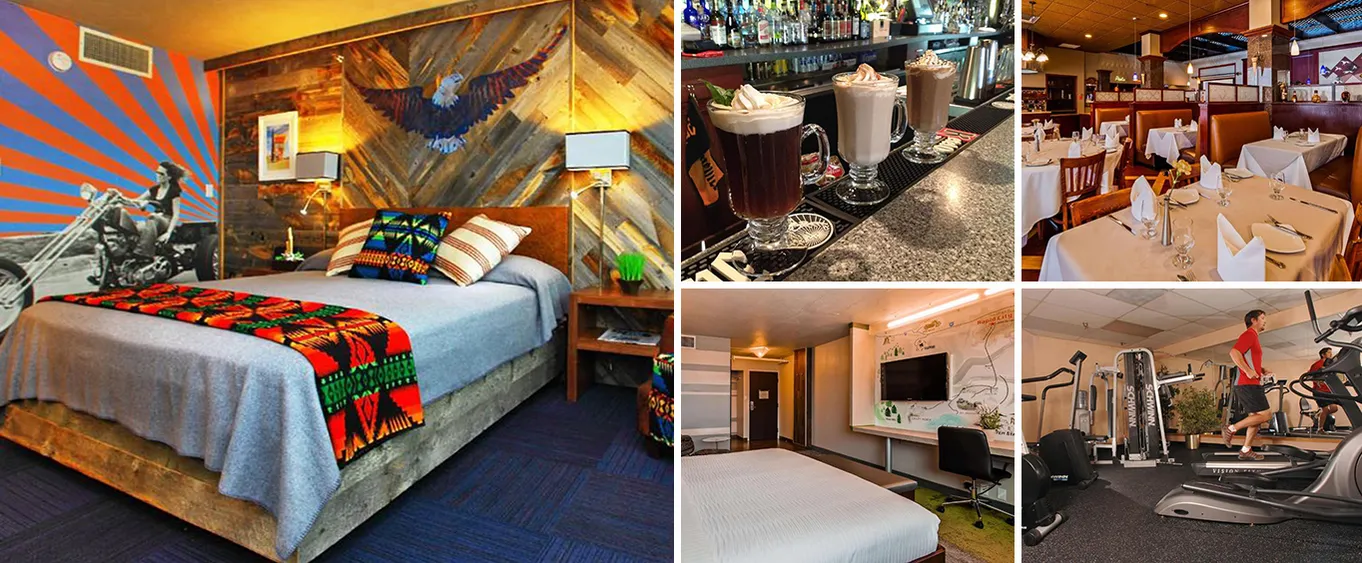 Related Lodging by Category:
A visit to SD can often be a lot of fun but before you make any plans to visit, you need to find the right hotel for you & your family which is why the rushmore hotel is here. We have a commitment to ensuring your stay is as relaxing & enjoyable as can be. When you first get here, you will be able to have one of the staff carry the bags up to your room while you enjoy free parking & the more than 200 channels you can find on the 42 inch flat screen hdtv in your room. Once you are done with that, you will want to head over to the business center if there is any work you need to catch up on. Once you have filed all of your paper work, you will be able to go to the fitness center to pump some iron or get in some cardio. After your work out is complete, you will want to cool off by going to our olympic sized indoor pool. After you dry off, you may be feeling a bit peckish but that is why we have a whole breakfast buffet free of charge for our guests. While here, you can enjoy delicious scrambled eggs, french toast, sausages and so much more. After you have had your fill, you will probably want to see some of the sights & one of the most popular is mount rushmore. When you get there, you will be able to see the images of 4 of the greatest presidents who ever lived. There is george washignton, thomas jefferson teddy roosevelt & abraham lincoln.
While in Mt Rushmore, guests will find an array of lodging and vacation packages as well as articles about Who is on Mt Rushmore and more.
Location Highlights
Nearby eateries include Essence of Coffee, kol, Kathmandu Bistro, La Costa Mexican, and Botticelli. Stroll down the street to Abraham Lincoln, Franklin Pierce, and James Buchanan boutiques. Swim, paddle or kick back and boat in the waters of Rapid Creeks off of Omaha. Walgreens is proximate offering an array of wares from medical supplies to foodstuffs.
Book Now!