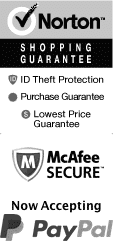 Things to do in Pigeon Forge in Summer
Pigeon Forge is absolutely stunning when the weather gets warmer and it's summertime. With these attractions, you can ensure that you have a great time exploring the outdoors and soaking up the sun. From fun outdoor adventures to sightseeing tours and theme parks, there is something for everyone in the Smokies!
Things to do in Pigeon Forge in Summer
Dec 6, 2023
to
Jun 30, 2024
The Redneck Comedy Bus Tour Pigeon Forge
Schedule

The Redneck Comedy Bus Tour is a hilarious and distinctive event that you can enjoy this summer in Pigeon Forge, Tennessee. You get to experience some of the most famous Smoky Mountain sights on this humorous trip. Your redneck drivers' side-splitting humor will keep you amused along the journey. As you take in some amazing scenery and some of the best comedic performances in the Smokies, sit back and enjoy the journey.
Dec 6, 2023
to
Nov 27, 2024
Smoky Mountains Jeep Tours in Pigeon Forge
Schedule

One of the most alluring regions in the country is the Great Smoky Mountain region, and Jeep excursions in Pigeon Forge are a fantastic way to explore it. A trip here will undoubtedly help you plan the best holiday yet because it draws hundreds of thousands of tourists to its majestic scenery each year. In order to connect with nature and add an exciting adventure to your itinerary, while you're there, check out the distinctive Smoky Mountains Jeep Tours. A Jeep trip provides the ideal opportunity for discovery because it enables you to see and feel the routes while you kick up dirt in your wake. There are expansive mountains, beautiful woods, and a ton of diverse terrain to traverse.
Dec 6, 2023
to
Dec 31, 2023
Gold Rush Stables - Pigeon Forge Horseback Riding
Schedule
Get out and experience tons of fun this summer when you book a horse riding adventure at Gold Rush Stables! These iconic attractions offer a brilliant way to see the Smokies. During your time in Gatlinburg, you can experience some fantastic horseback riding where you'll see glorious mountain views, lush forests, and plenty of beauty along the way.
Dec 6, 2023
to
Nov 30, 2024
Smoky Mountain Helicopter Tours - Helicopter Rides in Pigeon Forge, TN
Schedule
From Pigeon Forge, a helicopter tour is the finest way to see some amazing sights. Discover the Great Smoky Mountains in an exceptional and one-of-a-kind way. During this adventure, a flight above the Great Smoky Mountains will provide guests with a bird's-eye perspective of the region's most well-known attractions. Visitors who travel in the air enjoy an exhilarating adventure and stunning scenery all in one convenient trip. Take one of these breathtaking tours to see the breathtaking vistas of your favorite Pigeon Forge locales!
Dec 6, 2023
to
Jan 6, 2024
Dollywood Theme Park Tennessee - Hours, Schedule, Attractions
Schedule
Enjoy a terrific vacation by visiting Dollywood during the summer! Tons of roller coasters, shows, and great food are found within the park. Enjoy your time in Gatlinburg by strolling about, going on rides, and filling up on delectable cuisine. In the summer season, there is no place like Dollywood, so make new family traditions here at this joyful park!
Dec 6, 2023
to
Jan 7, 2024
Outdoor Gravity Park Zorbing Pigeon Forge
Schedule
Get ready for some fun at Pigeon Forge's Outdoor Gravity Park, a fantastic adventure park. One of the most thrilling and interesting activities in the Pigeon Forge area is riding in the enormous Outdoor Gravity Orbs. You can enter these enormous orbs in dry or wet conditions and roll down a sizable hill. When visiting Pigeon Forge, guests who are searching for a genuine thrill should check out this absolutely unique all-weather event. Make sure to bring the whole family along—this is a terrific trip!
Dec 6, 2023
to
Nov 30, 2024
Country Roads Axe Throwing
Schedule
During the summer, have a fantastic time learning something new and having a blast in Pigeon Forge, TN. With a booking with Country Roads Axe Throwing, visitors will be able to learn a new skill while also having a chance to create some fun new memories and spend time with loved ones. Learn all about axe throwing before putting your skills to the test and seeing if you can hit a bullseye!