Smoky Mountains Jeep Tours in Pigeon Forge
Click for More Information

Exclusive Online Offer: Buy 1 Get 1 Half Price
(Must purchase in advance online or toll-free at 1-800-987-9852)
2826 Parkway , Between Light 3 & 4 Pigeon Forge, TN 37863
1-800-987-9852
Description
Smoky Mountains Jeep Tours in Pigeon Forge Photos (9)
Customer Photos (19)
The Great Smoky Mountain area is one of the most enchanting parts of the United States, and Jeep tours Pigeon Forge are an amazing way to see it. Drawing hundreds of thousands of visitors to its mountainous scenery each year, a visit to this area is sure to help you create the best vacation yet. While there, check out the unique Smoky Mountains Jeep Tours to get in touch with nature and add a thrilling adventure to your itinerary.
With sprawling mountains, lush forests, and tons of interesting terrain to traverse, a Jeep tour gives the perfect opportunity for exploration as it allows you to see and feel the pathways as you kick up dirt in your wake. Join your well-informed and friendly Jeep guide as they take you on a journey through the most famous National Park in the country in a fully customized Jeep.
This jeep tour Pigeon Forge is narrated and provides insight into Smoky Mountain history, detailing everything from the lives of the early settlers to the Cherokee Native Americans that lived there. You will also be able to learn about wildlife and may even spot some on your journey, including animals like American black bears, deer, chipmunks, birds, and more.
There are several Jeep tours to choose from, each showcasing iconic features of the Smokies. Whether you want to take a cruise along the Foothills Parkway, see the stunning Roaring Fork area, or travel through Newfound Gap, you will be able to experience the Smoky Mountain area like never before. These rugged off-road journeys are topped off by a 4x4 off-road adventure on private land for an unforgettable time. On these adventures, you will have the opportunity to see an array of places, including landmarks like:
Roaring Fork

: This motor nature trail brings some of the most mesmerizing scenery to the forefront of the Smokies. The scenic loop runs for 6 miles and features views of mountains, streams, and more.
Foothills Parkway

: This national parkway offers one of the most scenic drives on the continent. Running all the way from the Smokies in East Tennessee to the Little Tennessee River in the west, the parkway runs through three counties and traverses ridges to offer unrivaled views of the mountains with plenty of overviews along the way.
Newfound Gap

: As the lowest drivable passage in the Smokies, this route offers a unique experience that you won't find anywhere else. The Newfound Gap has an elevation of 5,046 feet and stretches for an impressive 31 miles. It is also the only paved road in the park and the only one that takes visitors through the center of the National Park. Along the way, you'll find iconic landmarks like Cades Cove and the Ocanaluftee Visitor Center.
About Great Smoky Mountain National Park
The Great Smoky Mountain National Park is the most-visited National Park in the country. Offering up some of the most stunning scenery in the United States, its natural beauty draws hundreds of thousands of visitors each year. Here, visitors will find notable landmarks like the famous Foothills Parkway, hiking trails, and plenty of recreation to enjoy. Go fishing, visit Cades Cove, or simply enjoy viewing the ancient mountains that make the Smokies so special.
No matter which tour you choose and which places you see, you are certain to have a great time. To get in touch with the wilder side of the Great Smoky Mountain area, be sure to book one of these fantastic Jeep Tours. From Roaring Fork to Newfound Gap, there are plenty of things to discover. You can also book a hotel room to ensure that your vacation in the Gatlinburg & Pigeon Forge, TN area is as splendid as you could imagine. jeep tour gatlinburg jeep tours gatlinburg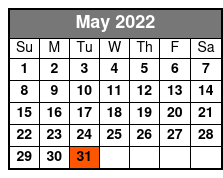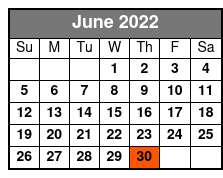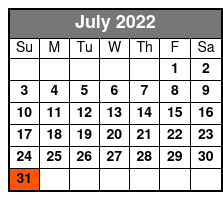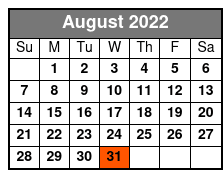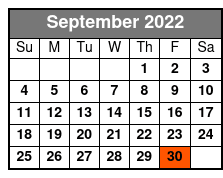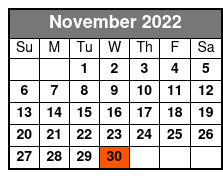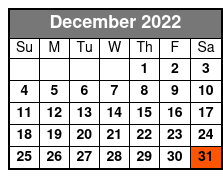 Options:
Smoky Mountains Roaring Fork Jeep Tour
Available Now until 12/31/2022 View Detailed Schedule
Head out on a great adventure with the Smoky Mountains Roaring Fork Jeep Tour. This tour lasts 2.5 hours and allows visitors to take a rugged trip through the Smokies. Learn all about Gatlinburg as you take a route off the beaten path where regular vehicles cannot travel. From there, you will take this solitary path on an ascent through the mountains. The narration includes highlights of flora, fauna, and the trees that make up this forest as well as get a view of the zenith before taking a descent along the trails. The highlight of this tour is the beautiful stream, Roaring Fork, which brings sparkling waters to the center for a dazzling display. Then, top it all off with an exciting off-roading experience on private land!
Great Smoky Mountains Foothills Parkway Jeep Tour
Available Now until 12/31/2022 View Detailed Schedule
The Foothills Parkway is perhaps the most famous national parkway that travels through the Smokies, and this 3-hour Jeep tour is the perfect way to experience it. Climb aboard the custom Jeep and set out for some adventure as you are taken along the lower regions of the Parkway towards Wears Valley and Townsend. The narration on this tour highlights the creation of the Parkway and how it all came together. With several stops along the way to allow you to shop for gifts and see some astonishing sights, you're sure to have a blast. Top it all off with a rugged off-road adventure on private land!
Smoky Mountains Newfound Gap Jeep Tour
Available 5/20/2022 until 12/31/2022 View Detailed Schedule
Take a trip down the famous Newfound Gap with this 3-hour adventure. Paired with narration highlighting the history of the town, this thrilling off-road journey traverses the Smokies in a way you won't find anywhere else. See the gorgeous woodland forests, see gorgeous wildflowers in the spring, and bright autumn colors in the fall. You will also be able to enjoy the scenery at Newfound Gap which is situated almost a mile above ocean level, offering up some spectacular views of the Applachian Trail and the Great Smoky Mountains National Park. Top it all off with a rugged trip along private land for an amazing time.
Reviews
Darcy ruliffson
Mayfield , New York
✓
Verified Traveler
Exactly what we were looking for! The views were spectacular. Fun way to see the history and beauty of the park.
Wendalina Torres
Woodhaven, NY
✓
Verified Traveler
This was a very informative and fun experience. We were taken to the highest point we could take of the smokies and the view was breath taking

Mandi Miller
Englewood, OH
✓
Verified Traveler
This was one of the best things we have done since we have been coming to tennessee. Our guide was fantastic!!! We will definitely be doing this again when we come back.
Peggy Baker
Leesburg, IN
✓
Verified Traveler
Reminded us of the seinfeld episode of the peterman reality tour episode. It was interesting, our driver was knowledgeable and didn't over talk it. The road ended up being closed for some reason that he wasn't aware of before we could reach the destination so we had to turn around and go back. He tried to make up for it. The off road part was fun and memorable.
Frequently Asked Questions for Smoky Mountains Jeep Tours in Pigeon Forge:
Where does the Smoky Mountains Jeep Tours in Pigeon Forge depart from?

Meeting location is located inside the Red Roof Inn at 2826 Parkway, Pigeon Forge, TN 37863.

What level of physical ability is required?

Must be able to sit upright with seatbelt on. Step stools and assistance available upon request. Not recommended for people with neck or back problems or those who are pregnant.

What is the policy in case of inclement weather?

Rain or shine. There are rain ponchos in the Jeeps.

What type of clothing is appropriate?

Comfortable outdoor clothing. Layers are advised. Comfortable shoes with closed-toes. No sandals or high heels.

Are drinks allowed?

Bring bottled water or non-alcoholic beverages in plastic and sealable containers.

What age is Smoky Mountains Jeep Tours in Pigeon Forge appropriate for?

Not recommended for children under 1 year of age. Child Seats required for kids under 5.

Is photography & video recording allowed?

Yes.
Book Now!

Exclusive Online Offer: Buy 1 Get 1 Half Price