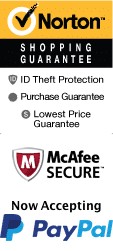 Basin Park Hotel
12 Spring St Eureka Springs, AR 72632
1-800-987-9852
Chat Now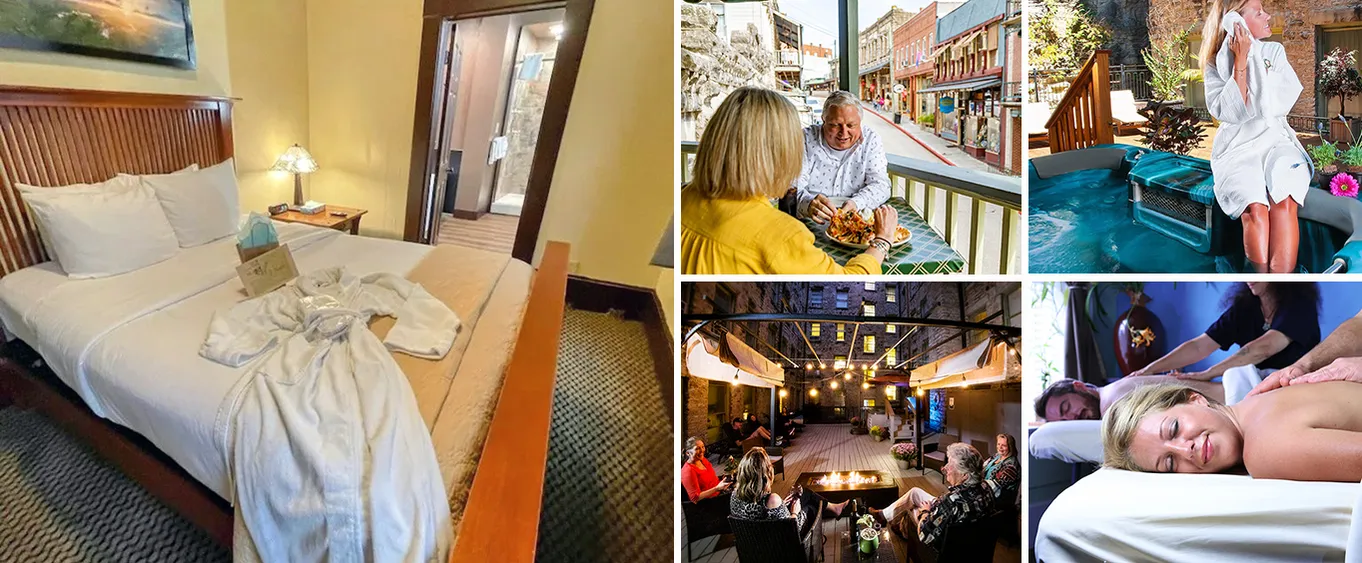 Related Lodging by Category:
Less than a minute walk time from the legendary Native American healing pool known as Basin Springs Park sits the legendary Basin Parks Hotel in the middle of the Ozark mountains in Eureka, Arkansaw. Situated in quaint downtown Eureka Springs, a small town of around 2,000 people, the town has become a popular destination for people seeking to enjoy a smaller pace of life. And if you are going to visit Eureka Springs, the Basin Hotel is the place you want to stay at. A mainstay of the city since 1905, the hotel has become a tourist mecca. The Great Passion Play Eureka Springs, around 1,3 miles around is said to be the main attraction, but with countless restaurants, art galleries, and quaint specialty shops within a couple of minutes walking distance, you rarely will use your car at all while staying at the Basin Parks Hotel.
About the Basin Park Hotel
But the hotel itself is also an attraction of its own. For many, staying in the Basin Parks Hotel is like stepping back in time, although there are modern amenities such as whirlpools, massages, and more. The Hotel features Free Wifi, hot tubs, saunas, and more. There are both bars and billiard tables, rooftop bars, and a restaurant. A buffet breakfast is available. Located at 12 Spring St in downtown Eureka Springs, in addition to the activities at the hotel, there are 52 activities and 37 restaurants within .3 miles of the hotel. Guests wanting to inundate themselves with a hotel and a city that offers gentler times and true relation can do no better than the Basin Park Hotel in Eureka Springs. After booking their lodging option with their vacation package to Eureka Springs, visitors can check out great options like the Passion Play Eureka Springs.
Location Highlights
The Basin Park Hotel in Eureka Springs, Arkansas is the perfect place to stay for your next vacation. This charming hotel is located in the heart of downtown, making it easy to access all of the highlights of the area. For those looking to do some shopping, there are plenty of opportunities nearby, including grocery stores, convenience stores, and unique shops with handmade crafts and souvenirs. Foodies will love the fantastic dining options that surround the hotel, from farm-to-table cuisine at The Farmer's Table Cafe to authentic Italian dishes at DeVito's of Eureka Springs. If you're looking for some outdoor adventures, the beautiful Lake Leatherwood City Park offers hiking trails, swimming, and fishing. Don't miss the must-see attraction of the town, the historic Thorncrown Chapel with its beautiful wooden architecture. Stay at the Basin Park Hotel and enjoy all that Eureka Springs has to offer!.
Book Now!