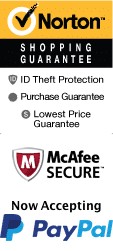 Destin Snorkeling and Dolphin Tour
Embark on a thrilling snorkeling and dolphin tour that will offer you the chance to connect with nature in Destin - Fort Walton Beach Area, FL. The activity is set in the stunning emerald green waters of the Gulf of Mexico that are teeming with exotic marine life, including friendly dolphins. This is an ideal activity for anyone who loves being on the water, exploring marine habitats, or simply looking to experience a unique adventure.
About the Tour
This brilliant activity givesd guests the opportunity to see dolphins in their natural habitats. Along the way, you'll enjoy picturesque views of the coast while glimpsing marine creatures on the surface. Once you get to the snorkeling site, your guide will provide you with all the gear you need, including a snorkel, fins, and a mask. You'll also receive a brief snorkeling lesson to help you get comfortable using the equipment. Once you've got your technique down, you will be able to enjoy all of the enchanting underwater views of the Gulf Coast.
As you swim in the sparkling waters of the Gulf, you'll discover an underwater wonderland filled with multi-colored fish, sea turtles, and other marine creatures. Keep your eyes peeled for dolphins that like to swim close to the snorkelers. This is an unforgettable experience that offers visitors an up-close encounter with these intelligent creatures. After snorkeling, climb back onboard a spacious boat that will take you on a dolphin sightseeing tour. These playful creatures will often surround the boat and put on a show that's bound to delight and fascinate guests of all ages. You might even get a chance to see baby dolphins swimming alongside their mothers.
The Destin, Fort Walton Beach Area has been attracting visitors for decades, thanks to its natural beauty and abundant marine life. The stunning coastline, clear turquoise waters, and gentle sea breezes provide the perfect backdrop for this adventure. What better way to explore this vibrant ecosystem than to join a snorkeling tour that allows you to see it up close?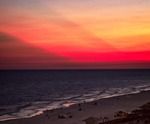 Destin's Gulf of Mexico extends a warm invite to those seeking a perfect family vacation. Endless fun, pristine beaches, and calm waters make this destination a treasure trove of memories.
The Snorkeling and Dolphin tour is perfect for individuals, couples or families looking for an unforgettable adventure that allows them to explore the beauty of the Gulf of Mexico. This activity combines snorkeling in a stunning marine habitat with an opportunity to view dolphins in their natural habitat. Join this tour for an experience that promises to be both thrilling and educational.
Frequently Asked Questions for Destin Snorkeling and Dolphin Tour:
Approximately how long is Destin Snorkeling and Dolphin Tour?

It lasts approximately 3 hours.

How many decks or levels are there aboard the Destin Snorkeling and Dolphin Tour?

1 Level.

What lake or river does the Destin Snorkeling and Dolphin Tour cruise on?

Gulf Coast.

What is the dress code?

Dress code is casual.

What is included in the admission price for Destin Snorkeling and Dolphin Tour?

Includes a snorkeling activity and a catamaran cruise.

What amenities are available?

There is a restroom on board.

Is photography & video recording allowed?

Yes.

For what ages is Destin Snorkeling and Dolphin Tour appropriate?

Great for all ages.