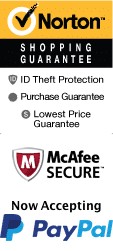 Crab Island Pass - Sunset Cruise
5709 N Lagoon Dr Panama City Beach, Florida 32408
1-800-987-9852
Chat Now
Crab Island Pass - Experience the Ultimate Sandbar Adventure in Destin!

Picture yourself on a gorgeous sandbar in the middle of the ocean with crystal clear turquoise waters and stunning natural surroundings – that's exactly what Crab Island Pass offers. Nestled between Destin and Okaloosa Island in Florida, this picturesque sandbar is a haven for water sports enthusiasts, families, and beachgoers alike.

On this two-hour adventure, guests can experience the thrill of Crab Island from the comfort of a pontoon boat. Customers will have access to a private area of the sandbar, where they can play beach games, soak up the sun, and enjoy the stunning views of the Gulf of Mexico. Whether it's paddleboarding, snorkeling, or just relaxing on the beach, there's something for everyone. The highlight of the experience is the inflatable water park, where kids and adults can challenge themselves to a series of slides, trampolines, and climbing walls.

As the boat makes its way to Crab Island Pass, the expert guides will provide a lively narration of the history of the area, and the diverse eco-systems that are unique to the region. Customers can sit back, relax and enjoy the scenic surroundings as they glimpse dolphins, sea turtles, and other marine life.

The tour is family-friendly and suitable for all ages so that everyone can participate and have a blast. The guides are also well trained in water safety and will ensure that everyone follows all the safety guidelines. The tour includes life jackets and snorkeling gear, and guests can bring their own food and drinks to enjoy on the boat or beach.

The Crab Island Pass is open seven days a week, and tours are available at various times throughout the day to suit different schedules. The tours are incredibly popular, especially during peak season, so it's advisable to book online or in advance to avoid disappointment.

In conclusion, Crab Island Pass offers an exciting and unique water adventure that's perfect for families, couples, and groups who are looking for a fun-filled day out. With expert guides, stunning ocean views, and a fun-filled inflatable water park, it's not hard to see why Crab Island Pass is a must-do experience for anyone visiting Destin. Book your tour today and let the adventure begin!
Book Now!