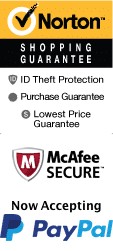 Scream Machine Sunset/Dolphin Watching Cruise in Panama City Beach
5709 N Lagoon Dr Panama City Beach, Florida 32408
1-800-987-9852
Chat Now
Soak up the magical allure of the Emerald Coast as you embark on the Crab Island Adventure in Destin-Fort Walton Beach Area, Florida. This activity offers a sea-soaked extravaganza, alongside glimpses of the resplendent wildlife found in the Gulf of Mexico. Navigate the serene waters of the coastal paradise on a pontoon boat and experience one of the Florida Panhandle's greatest entertainment treasures.

Your journey begins with a smooth sail across the crystal-clear waters in a pontoon boat, venturing from the mainland to Crab Island—a submerged sandbar turned epicenter for water-bound social activity. Expect to experience an adrenaline rush as you cling to the vibrant banana boats, bounding over the ocean waves. Plan on spending a day to indulge in this mesmerizing experience as the pulsating energy and the stunning views invite you to linger.

Clamber aboard the boat and set out toward nature's finest aquatic arena. Bring along some beach casual clothes; swimsuits preferably, to nestle into the sandy island and sip on the essence of tropical paradise. The boat ride, which operates daily barring adverse weather, takes you through breathtaking vista speckled with bottlenose dolphins, and the occasional sea turtles. Fiesty crab races and skillful kite surfing or paddleboarding are among the many shades of excitement that adorn this shallow water paradise.

Crab Island is anchored in rich local lore, once a hotspot for crab migration, transforming over time into a renowned seasonal spectacle drawing locals and tourists alike. In recent years, the buoyant city-on-sea has earned a reputation for its flamboyant themed weekends, live concerts, and world-class food vendors—this is beyond an adventure, it's an aquatic gala. Your time invested in this attraction also befits under-water wildlife enthusiasts with occasional sightings of vibrant marine life gracing the surrounding waters.

Pass By
Choctawatchee Bay
Discover the allure of the Emerald Coast at Choctawatchee Bay near Destin, FL. This magnificent waterscape is renowned for its turquoise waters teeming with diverse marine life. Indulge in leisurely boat rides, invigorating swims, or vibrant fishing experiences, all while basking in the Floridian sunshine. Don't miss this stunning display of nature's artistry on your next visit to Destin.
In conclusion, the Crab Island Adventure is more than just an aquatic activity—it's an immersive social extravaganza set amidst the mammoth Gulf of Mexico. Whether you're eager for adrenaline-soaked water sports, eager for tantalizing seafood, or simply want to luxuriate on a sandy paradise, this adventure has it all. So, don your beachwear, gather your loved ones, and check in for a day of sun-soaked fun, laughter, and memories that'll last a lifetime. It's all waiting for you in the ethereal aura of the Destin-Fort Walton Beach Area, Florida, where the Crab Island Adventure promises a splash-tastic grandeur that's second to none.
Frequently Asked Questions for Scream Machine Sunset/Dolphin Watching Cruise in Panama City Beach:
What methods of transportation does the Scream Machine Sunset/Dolphin Watching Cruise in Panama City Beach use?

Boat.

Approximately how long does the Scream Machine Sunset/Dolphin Watching Cruise in Panama City Beach last?

It lasts approximately 1 hour.

For what ages is the tour appropriate?

Great for all ages.

Is photography / video recording allowed on the Scream Machine Sunset/Dolphin Watching Cruise in Panama City Beach?

Yes.

Where does the tour meet?

5709 N Lagoon Dr, Panama City Beach, FL 32408, USA
Book Now!