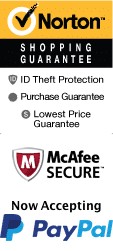 The Great Daytona Wine Bar Tour
816 Main St Bridge Daytona Beach, Florida 32118
1-800-987-9852
Chat Now
Are you a wine connoisseur or simply love trying new things? Look no further than The Great Daytona Wine Bar Tour, located in the heart of Daytona Beach, Florida. This tour is the perfect activity for wine enthusiasts and novices alike, with a variety of unique wine bars to visit and taste from.

The tour includes visits to four different wine bars, each offering a distinct ambiance and selection of wines. The first stop is Cinematique, a cozy independent theater with a wine bar. Here, you can sip on your favorite wine while watching a classic film or catching a new release. The next stop is Wine Me, where you can indulge in a flight of wine or a glass of your favorite varietal. Rhokkoh's Frozen Yogurt & Beyond offers a unique twist on the traditional wine bar experience, with a selection of delicious frozen yogurt paired with a perfect wine. Finally, end the tour at The Half Wall, a gastropub with an extensive beer and wine list.

During the tour, you will also enjoy a complimentary cheese and cracker tray, as well as a professional guide to lead you through each stop. The tour requires minimal walking, allowing you to fully relax and enjoy each location.

Aside from the delicious wine and cozy atmosphere of each bar, this tour also provides an opportunity to learn about the wine-making process and the history of each establishment. The charismatic guides offer interesting tidbits and trivia about Daytona Beach and its wine culture throughout the tour.

Daytona Beach's wine scene has a unique charm, and The Great Daytona Wine Bar Tour is the perfect way to immerse yourself in it. Whether you're a local or a visitor, this tour is a fun and educational way to spend an afternoon or evening.

In summary, The Great Daytona Wine Bar Tour offers a unique and enjoyable wine-tasting experience, featuring four distinct wine bars and a professional guide. Indulge in delicious wine, paired with enticing food offerings while learning about the history and culture of Daytona Beach's wine scene. Book your tour today to experience the perfect blend of relaxation and education.
Book Now!