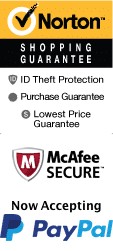 Paddle Pub Daytona Beach
450 Basin St Daytona Beach, Florida 32114
1-800-987-9852
Chat Now
Get ready for a paddle-powered party on the water with Paddle Pub Daytona Beach! Located in the heart of Daytona Beach, this activity is a unique and fun way to explore the city and enjoy the water with your friends and family. The main highlight of this activity is the customizable patio-style boats that seat up to 16 passengers, perfect for birthday parties, bachelorette parties, or any special occasion.
Once on board, a professional paddle guide will take you through Daytona Beach's waterways, while you sit back and enjoy the scenery and drinks served onboard. The activity requires some level of physical fitness, as passengers are the ones pedaling the boat, but it's not too strenuous and can be enjoyed by people of all ages.
The tour takes about two hours, during which you'll pass by historic landmarks, beautiful waterfront homes, and local wildlife. Imagine pedaling alongside dolphins, manatees, and pelicans in their natural habitat! Bring your own drinks and snacks, and enjoy a party atmosphere like no other.
Paddle Pub Daytona Beach is the best way to create a fun and unforgettable experience. The activity is available seven days a week, and the departure times are flexible to fit your schedule. Book now and join the party on the water!
Paddle Pub Daytona Beach is not only a unique and fun way to explore the city, but it also offers an opportunity to learn more about the area's history and wildlife. During the tour, the guide will share interesting facts about the city, its residents, and the environment.
Designed for group events, Paddle Pub Daytona Beach is an ideal activity for team building, bachelor and bachelorette parties, or just a fun outing with friends. With 16 paddlers on each boat, it provides an opportunity to meet new people and make lasting memories.
One of the highlights of this activity is the possibility of customizing your own tour with your preferred stops and routes. That way, you can tailor the experience to your group's interests and preferences.
In conclusion, Paddle Pub Daytona Beach is a fantastic way to spend time with your loved ones, explore the city, and create unforgettable memories. It's a perfect combination of adventure, relaxation, and partying, all while enjoying the beautiful scenery of Daytona Beach. Book now and paddle your worries away with Paddle Pub Daytona Beach!
Book Now!