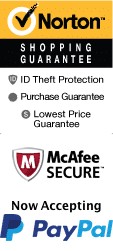 New Smyrna Dolphin and Manatee Adventure Tour
2-198 Divito Dr New Smyrna Beach, Florida 32168
1-800-987-9852
Chat Now
Are you ready for an unforgettable adventure in the waters of New Smyrna Beach, Florida? Look no further than the New Smyrna Dolphin and Manatee Adventure Tour! Located just south of Daytona Beach, this tour promises to bring you up close and personal with some of Florida's most fascinating marine life.

During the tour, you'll board a boat and head out into the Intracoastal Waterway, where you'll have the chance to see playful dolphins and gentle manatees swimming and playing in their natural habitat. As you cruise along, your knowledgeable guide will share fascinating facts about the area's marine ecosystem, including the different species of fish and birds that call the area home.

The tour typically lasts between two and two-and-a-half hours, and covers a distance of approximately 15 miles along the waterway. You'll be able to relax and take in the stunning views while keeping an eye out for dolphins and manatees throughout the trip.

New Smyrna Beach is known for its diverse marine environment, and this tour is the perfect way to experience it. The Intracoastal Waterway offers a unique perspective on the beautiful wildlife that calls the area home, and this tour provides a safe and comfortable way to enjoy it all.

In addition to the stunning wildlife, the tour also offers an opportunity to enjoy the sunshine and fresh air from a new perspective. Where else can you coast along the Florida coastline with a front-row seat to some of nature's most fascinating creatures?

If you're looking for a fun and educational way to experience Florida's marine life, the New Smyrna Dolphin and Manatee Adventure Tour is an excellent choice. Book your trip today and get ready for an unforgettable adventure on the Intracoastal Waterway!
Book Now!