Contact Us
1-800-717-9964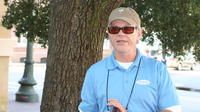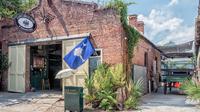 A Historic Charleston Vacation
With this bundle, you'll receive a two-night lodging stay and the Charleston Harbor History Cruise, which packs in an excellent vacation with beautiful Charleston sightseeing and wonderful accommodations at your lodging as well as the 1 Hour Carriage Tour.

Create This Package in 3 Easy Steps:
1. Choose Dates & Times for Your Activities
2. Select Your Lodging from Over 57 Hotels
3. Confirm & Checkout
Details

2 Nights' Accommodations in your choice of over 57 hotels.

Civil War Carriage Tour

Historic Downtown Walking Tour

Prices Starting at:
Ages 19 and Up: $202.00
Ages 12-19: $79.34
Ages 7-11: $66.12
Ages 4-6: $27.06
Ages 0-3: Free
Description
Enjoy getting a well-rounded view of Charleston when you book the Historic Charleston Vacation package. Set sail on the Carolina Belle for a cruise along the Charleston harbor on the Charleston Harbor History Cruise. Over the next 90 minutes, you'll be introduced to the history of over 75 sights including Fort Johnson, The Battery, and the Holy City. Enjoy the on-board snack bar while you soak in the heritage of the town from a perspective only the open water can supply.
On the amazing 1 Hour Carriage Tour, visitors to Charleston will be swept away for an unforgettable excursion. They'll learn all about places such as the Old Exchange Building, The Edmonston-Alston House, Calhoun Mansion, and more.
Whether you're a history buff or find the idea of exploring different locales exciting, you can't go wrong with this vacation package! It's worth your time to spend a vacation in the friendly southeastern part of the United States.