Holiday Inn Riverview
301 Savannah Hwy Charleston, SC 29407-7263
1-800-717-9964
Description
Holiday Inn Riverview Photos (7)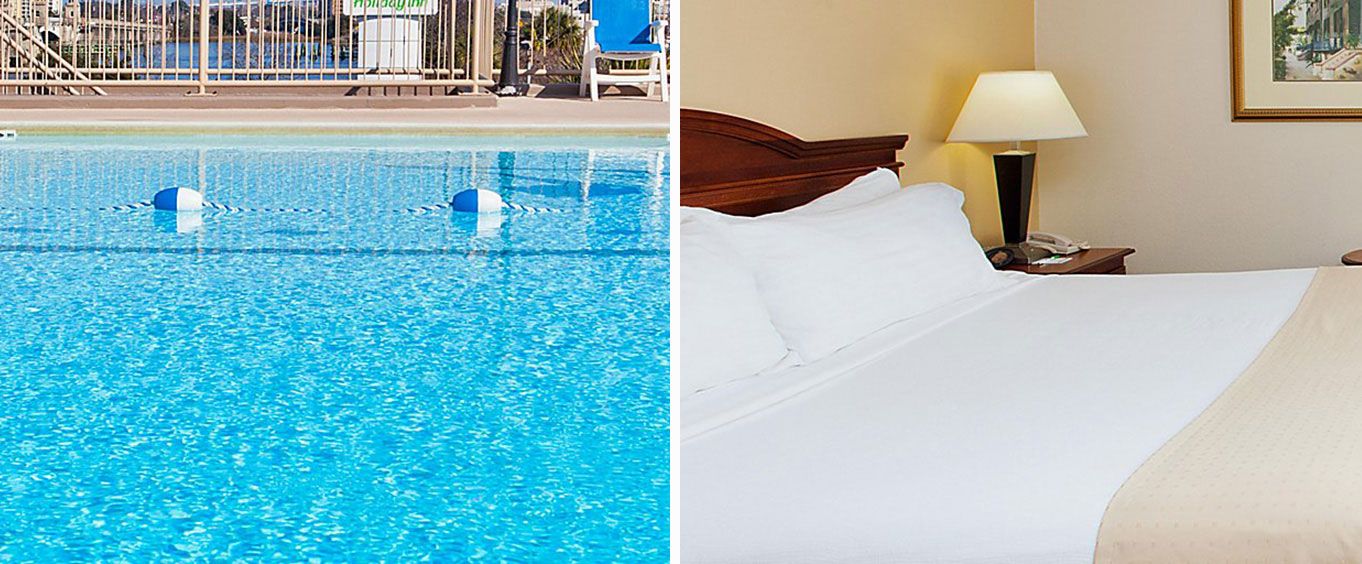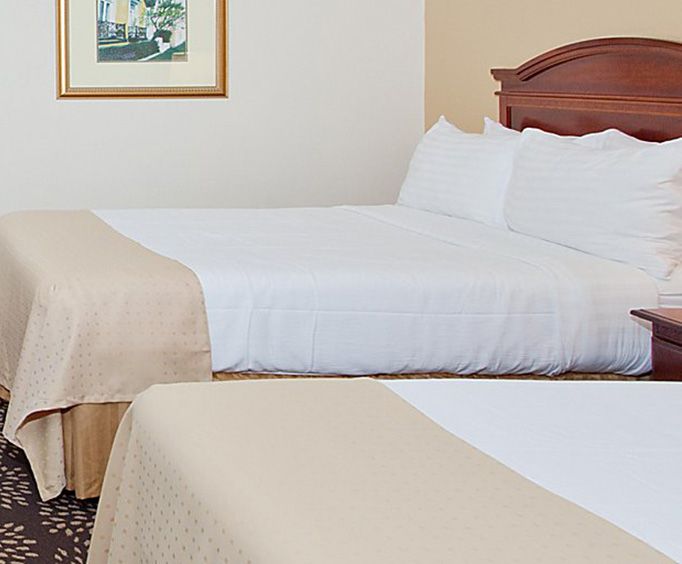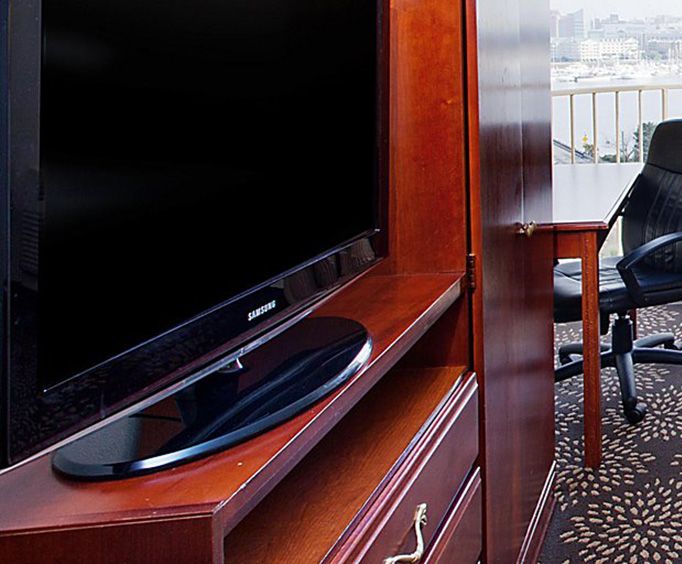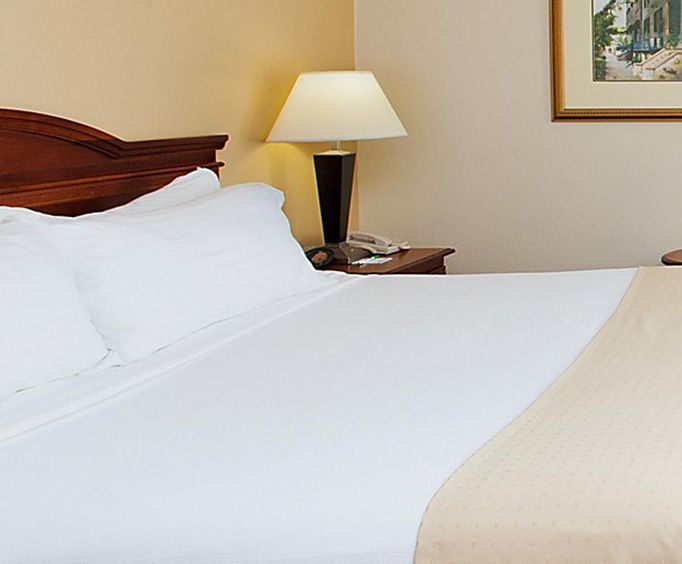 The Holiday Inn Riverview in Charleston is 2.4 miles from the South Carolina Aquarium. The harbor view Restaurant is located inside the hotel. There is an outdoor pool that is open during warm seasons. A shuttle is offered to guests who are traveling to downtown Charleston. The hotel stands 14 stories, and it overlooks the Ashley River. Holiday Inn Riverview has a fitness facility with weight lifting and cardio equipment. Guests can see the sailboats on the river right from the comfort of their room. There are plenty of shopping options as well as fun things to do including fishing and miniature golf.
This hotel is in the shape of a circle. This unique shape of a hotel allows guests to view the entire city no matter where they stay. The hotel is brightly lit at night with green and blue. The restaurant inside is dimly lit, providing a comfortable atmosphere after a long day. The pool is surrounded by a metal fence, and there are blue lounge chairs sitting around the pool. The inside of the hotel is decorated with warm colors including brown, orange and gold.
Each room comes with free wireless Internet. There are 178 rooms in the hotel. Suites have a wet bar, sofa bed and the best view of the city. These rooms are mostly on the top floor. There is a work desk and office chair in each room. An alarm clock radio is also offered. Rooms have a hair dryer and iron with an ironing board. A coffee maker is in every room, and rooms with a kitchen have dishes and cooking utensils. Browse the lodging options today and book your vacation to Charleston!
Book Now!