Holiday Inn Express Charleston Dwtn - Ashley River
146 Lockwood Blvd Charleston, SC 29403-5123
1-800-717-9964
Description
Holiday Inn Express Charleston Dwtn - Ashley River Photos (11)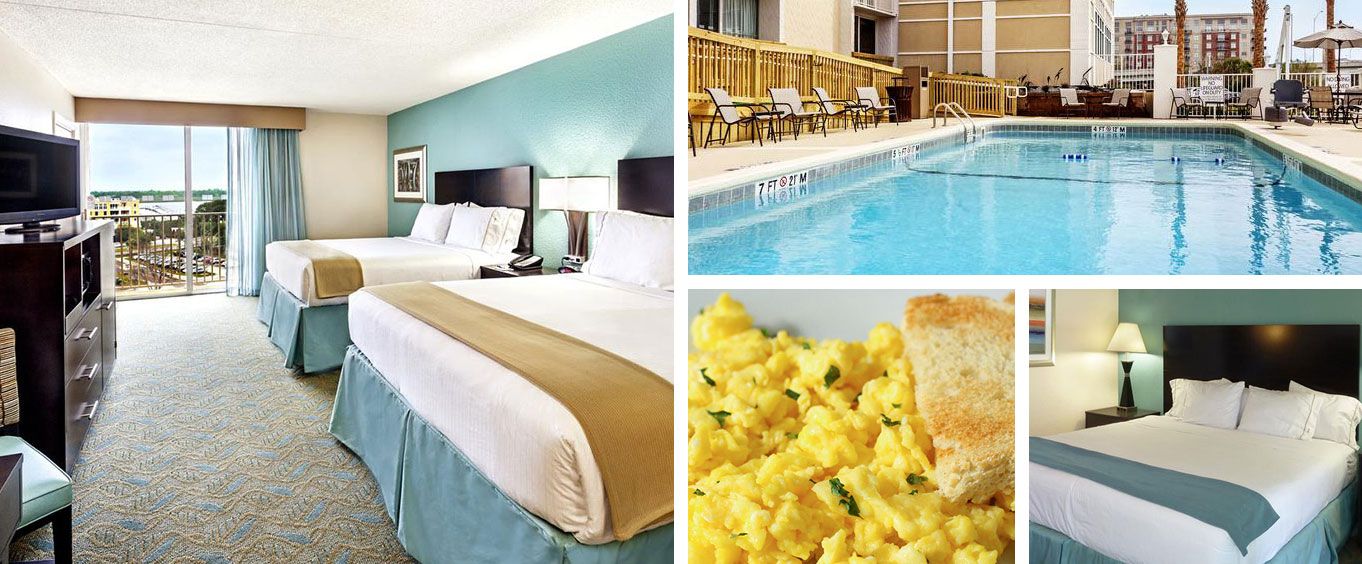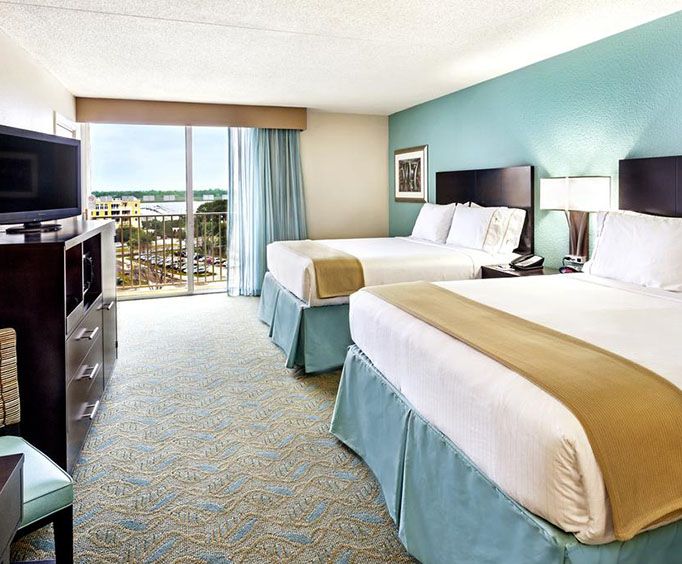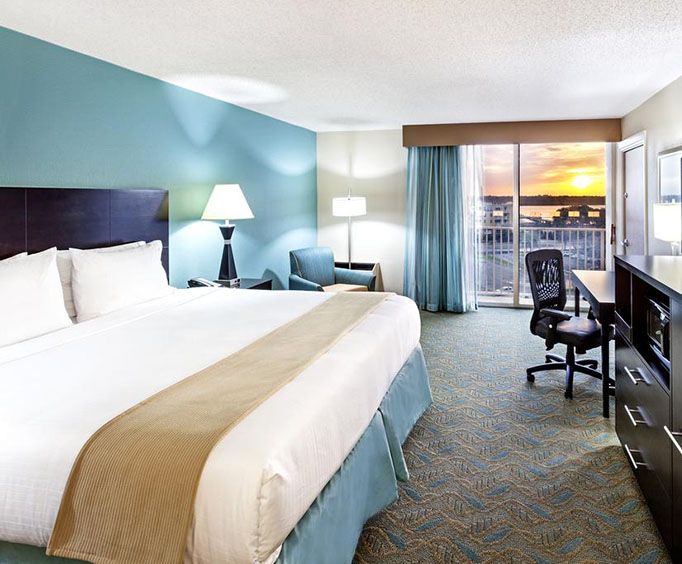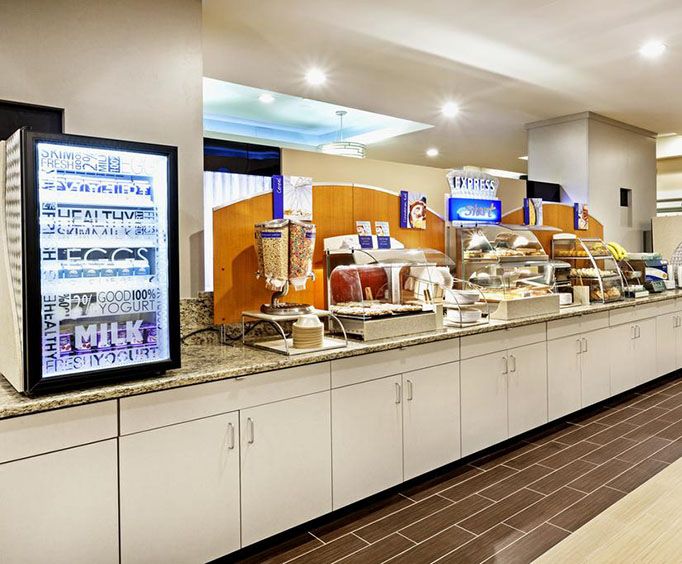 The Holiday Inn Express in Charleston is 1.6 miles from the South Carolina Aquarium. It is a new hotel that has been completed in the past two years. There is a sparkling outdoor pool. A hot breakfast is served each morning with eggs, bacon and juice. Brittlebank Park is located right across the street from the hotel, and it has a playground for children. The hotel is also conveniently located near multiple golf courses and shopping centers in the Charleston area. There is a business center with a copy and fax service that is free for guests to use. A small fitness center with treadmills and exercise bikes is available 24 hours a day. Housekeeping is provided every day.
The front desk has a large blue display behind it with the Holiday Inn logo. There are small shrubs and trees that line the front of the hotel. The fitness center has equipment lined in a row that faces a mirror. Guests can get something to eat in the cafeteria of the hotel. All of the food and drinks are easily accessible. Tables with chairs decorated in blue and green are in the cafeteria. The pool has a wooden fence on one side and a metal fence on the other side. There are chaise lounge chairs lining the perimeter of the pool.
All rooms include free wireless high-speed Internet. Cable television is also included. A hair dryer is in the private bathroom, and there is an iron and ironing board. The rooms in the hotel are non-smoking. Free local calls and voice mail are provided for guests. Book your hotel lodging today and get the best deals for your Charleston vacation.
Reviews
Joseph Green
Portage, MI
✓
Verified Traveler
Very nice hotel, close to down only $10 for 2 people to taxi to the market in downtown charleston. It was very clean, comfortable bed and a really good breakfast.
Brian Ouellette
Columbus, Indiana
✓
Verified Traveler
Convenient location, 5 minutes from downtown charleston. A little outdated but still comfortable rooms. Construction around the area was a hassle but deal-able. Crowded parking area, did not realize about the overflow area until last night there (front desk did not inform us).
Book Now!