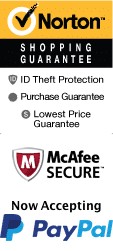 Hampton Inn Charleston North
7424 Northside Drive North Charleston, SC 29420
1-800-717-9964
Chat Now
Explore the beautiful and historic city of Charleston, SC. With a booking at the Hampton Inn Charleston North, guests will be able to enjoy everything that makes Charleston so special before returning to a comfortable accommodation option.
There are so many things to see and do in Charleston. After a day filled with amazing attractions and adventuring, guests can return to the immaculate Hampton Inn Charleston North where they will be able to soak up some relaxation with the great amenities. Visitors can indulge in a delicious breakfast every morning or choose to take a dip in the sparkling pool.
Once you return to your hotel room, you will be able to enjoy a comfortable evening of relaxation. With plush bedding, a fully-equipped bathroom, a sitting area, and a microwave, you can have many of the perks of home right in your hotel room. Browse the internet and keep up-to-date with social media or share your pictures with family members. You can also watch TV or sip some coffee from the in-room coffee maker.
With tons of great perks to booking, the Hampton Inn Charleston North is certain to be a remarkable choice when deciding where to stay during your Charleston vacation.
Location Highlights
If you're planning a trip to Charleston, SC and looking for a convenient location that's close to all the action, the Hampton Inn Charleston North Hotel is a perfect choice. Situated just a few miles from downtown, here you'll find yourself within easy access of some of the city's top attractions, including the iconic South Carolina Aquarium and the USS Yorktown. And when it comes to shopping and dining, you can't go wrong here either. There are numerous restaurants offering menus with a Southern twist, such as the famous shrimp and grits, as well as plenty of shops ranging from small boutiques and craft malls to larger grocery stores and convenience stores/gas stations. So whether you're in the mood for some retail therapy or want to explore the city's rich historical and cultural heritage, this hotel is the perfect starting point for your Charleston adventures!
.
Book Now!