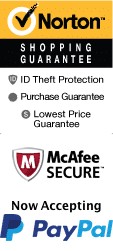 The Top 5 Wonderful Winter Activities in Charleston, SC

I have compiled a list of what I believe are the most exciting winter attractions in all of Charleston. This list is made up of great indoor activities that will appeal to both children and adults. So if you are staying in Charleston with your family in tow, make the best of your vacation at these exciting attractions!

5. The 26th Annual Charleston Boat Show at the Charleston Area Convention Center Complex- See boats and water equipment from 30 of the most popular dealers in America at this huge boat show. Pontoon boats and yachts sit side by side at this exciting show where you can shop or just look to your hearts content. A number of shows and demonstrations also take place during the show. Held Jan. 27-29, this boat show is not to be missed!

4. Old Exchange and Provost Dungeon- See where early American's conducted business in one of the most notable colonial buildings in the country. The Old Exchange was built in the 18th century and was the center of trade in Charleston and surrounding areas. Once you have explored this wonder, go underground to see an eerie and somewhat creepy part of Charleston's underbelly. The Provost Dungeon held some of the area's most notable criminals and today you can learn about both the dungeon and the criminals through videos, exhibits, and artifacts.

3. Citadel Mall- With over 100 specialty stores, no matter what you are looking for , it can almost certainly be found at the Citadel Mall. There are both large department stores like Dillards, and smaller shops that include Old Navy. There are also a number of great eateries in the Mall, including Sarku Japan and Red Lobster!

2. Haunted Jail Tour- In keeping with the jail theme shown above, the Haunted Jail Tour of Charleston takes you through some of the most infamous places in town. While this is a walking tour, most of your time is spent indoors, and this tour is definitely worth braving the cold for . Included in the tour is the above mentioned Provost Dungeon, and also the Old Jail of Charleston.

1. South Carolina Aquarium- Learn all about the animals that call the ocean home at the South Carolina Aquarium. Here there are a large number of hands on exhibits that include information on both ocean animals, and those that call the beach home. Learn in the discovery lab, and then watch a movie about the creatures of the Amazon.

Whether you are alone of with your family, all of these attractions will provide a respite from boredom on a chilly winter's day. Each attraction can provide an entire day's worth of fun and excitement, or split them up and visit all of these great attractions in one day!