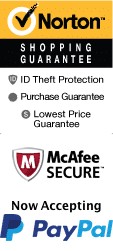 Day Drinking Tour
23 Ann St Charleston, South Carolina 29403
1-800-717-9964
Chat Now
If you are looking for a fun way to explore Charleston's bustling bar scene, then the Day Drinking Tour is perfect for you! As the name suggests, this tour focuses on daytime drinking, allowing you to sip on refreshing cocktails while you stroll through the city's charming streets.
The tour takes you to some of the most popular bars in the city, as well as some lesser-known local haunts that offer unique and delicious drinks. You will have the opportunity to try a variety of cocktails and learn about their origins and ingredients from knowledgeable guides.
During the tour, you will also get to explore Charleston's fascinating history, as you visit landmarks and historic sites. The knowledgeable guides will share stories and facts about the city's past, adding depth to your experience.
The Day Drinking Tour typically lasts for around 2.5 hours and covers approximately 1.5 miles of walking. Comfy shoes are recommended, as you will be walking on uneven surfaces, including cobblestone streets.
One of the highlights of this tour is the chance to try some of Charleston's famous cocktails, such as the Mint Julep and the Charleston Fizz. You will also get to taste some of the city's best local brews and wines.
Whether you are a first-timer to Charleston or a seasoned local, the Day Drinking Tour is an ideal way to explore the city's vibrant bar scene and learn about its fascinating history.
In summary, if you are a fan of mouth-watering cocktails, history, and exploring new cities, the Day Drinking Tour is an ideal activity for you. Join our knowledgeable guides as they take you to some of the best bars and hidden spots in Charleston, and discover the city's unique history along the way. Don't miss out on this exciting and educational experience!
Book Now!