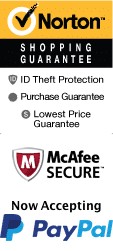 Charleston Water Taxi Cruise with Dolphin Sighting
10 Wharfside St Charleston, South Carolina 29401
1-800-717-9964
Chat Now
If you're looking for an exciting way to explore the charming city of Charleston, then look no further than the Charleston Water Taxi Sightseeing Cruise with Dolphin Sighting! This activity combines the beauty of the Charleston Harbor with the thrill of spotting dolphins in their natural habitat.
About the Cruise
During this unforgettable ride, you'll board a comfortable water taxi and set sail along the harbor, taking in stunning views of the city's historic downtown and surrounding landscapes. Keep your eyes peeled, because it's not uncommon to spot a pod of dolphins swimming alongside the boat – a truly magical experience! The Charleston Water Taxi Cruise with Dolphin Sighting lasts approximately 1.5 hours, giving you plenty of time to relax and enjoy the scenery. The friendly and knowledgeable crew will provide commentary throughout the trip, sharing interesting facts and stories about the area's history and wildlife. As you cruise along, you'll likely pass by famous landmarks such as the USS Yorktown, Fort Sumter, and Castle Pinckney. The stops include:
Patriots Point Naval & Maritime Museum
Aquarium
Joe Riley Waterfront Park
Charleston Harbor Resort and Marina
The boat has a covered area for shade and seating, but feel free to move around and explore the different vantage points on board for the best views. Charleston has a rich history and is considered one of the most beautiful cities in the country, and what better way to appreciate it than from the water? This activity is suitable for all ages and is perfect for families, couples, or solo adventurers looking for a unique way to experience the city.
For those interested in wildlife, the chance to see dolphins up close and in their natural environment is a highlight of the trip. These intelligent and playful animals often swim and jump alongside the boat, giving passengers an unforgettable glimpse into their world. In summary, the Charleston Water Taxi Cruise with Dolphin Sighting is the perfect blend of history, scenery, and wildlife, making it a must-do activity for anyone visiting Charleston. So pack your camera, put on some sunscreen, and get ready for an adventure to remember!
Frequently Asked Questions for Charleston Water Taxi Cruise with Dolphin Sighting:
What type of seating does Charleston Water Taxi Cruise with Dolphin Sighting have?

Bench seating.

Approximately how long is Charleston Water Taxi Cruise with Dolphin Sighting?

It lasts approximately 1 - 2 hours.

How many decks or levels are there aboard the Charleston Water Taxi Cruise with Dolphin Sighting?

1 deck.

How many passengers does the boat hold?

Max of 40.

What is the dress code?

Dress code is casual.
Book Now!