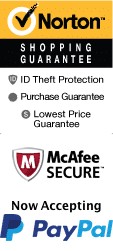 2-Hours Roaring 20s Premium Cocktail Walking Tour
200 E Bay St Charleston, South Carolina 29401
1-800-717-9964
Chat Now
Come and discover the enchanting Middleton Place, located in the heart of Charleston, South Carolina. This historic plantation is steeped in tradition, with stunning gardens, a museum, and plenty of outdoor activities for the whole family to enjoy.

Middleton Place boasts wide-open vistas lined with live oak trees, camellias, and azaleas, and presents a glimpse into the past with its preserved plantation buildings, including an authentic 18th-century estate house. The house offers visitors a rare opportunity to view a range of exhibits and artifacts that tell the story of the Middleton family, who played a significant role in shaping South Carolina's history.

With so much to offer, it's no surprise that the plantation is a popular destination for visitors to the area, who can spend hours wandering through the gardens, marveling at the stunning wildlife, and soaking up the atmosphere of this beautiful location. You can even try your hand at some of the traditional activities practiced on the plantation, such as blacksmithing or candle making.

For those seeking adventure, there are plenty of opportunities to explore the grounds on horseback or bike, or take a leisurely kayak tour along Ashley River. Whatever your preference, Middleton Place has you covered.

As you wander around the grounds, take a moment to imagine what life would have been like for the Middleton family all those years ago, and you'll come to appreciate the beauty and grandeur of this historic plantation even more.

Whether you're an experienced traveler or a first-time visitor to the area, a day spent at Middleton Place will be a joyful, educational and unforgettable experience. Let the beauty of this Southern treasure transport you back in time, and create memories that will last a lifetime. Come and see why it remains one of Charleston's most treasured destinations.
Book Now!