Taste the cutting-edge of craft brewing at these fantastic beer festivals
The west coast of the US has been at the forefront of the craft brewing renaissance since the very beginning. The first craft brewery in the country started in 1965 with Anchor Brewing in California, and the trend has continued. Today, the American West is filled with breweries that are considered to be the finest in the entire world. Naturally, the winter beer fests out west are some of the best in the country as well, and are great for experiencing the best that beer has to offer.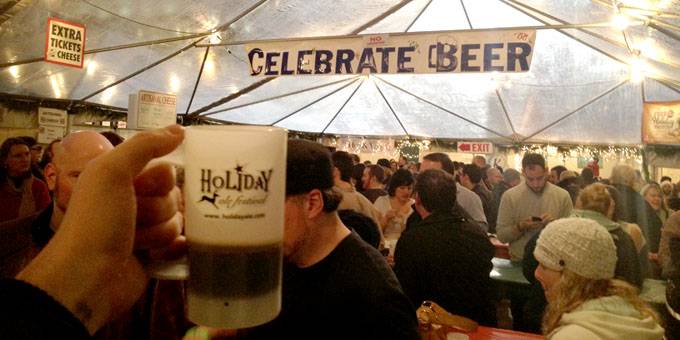 Photo courtesy of Jesse Radonski / (CC BY 2.0) cropped
Portland, OR
November 30 - December 4, 2016
The Portland Holiday Ale Festival is one of the biggest beer events in Portland, a city known for its love of beer. The festival features over 50 winter ales to try, which are potent enough to warm you up and give you a bit of holiday cheer on even the wettest and chilliest winter day. Many of these beers are actually specially released for the festival, and the event features at least 16 limited release tappings. If you're planning on attending the festival, make sure you check out the Sunday Beer Brunch on December 4, which will feature great European-style breakfast foods and four special draft beers.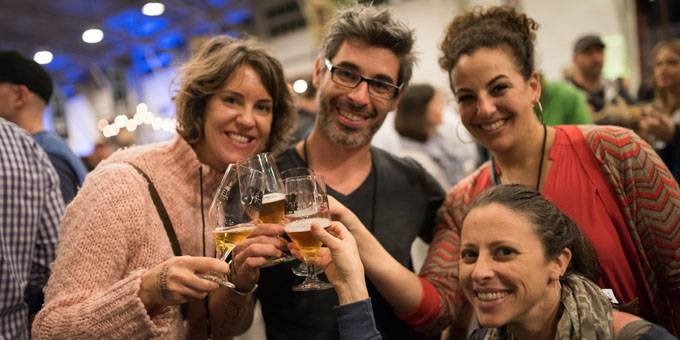 Photo courtesy of San Francisco Brewers Guild / (CC BY-NC-SA 2.0) cropped
Seattle, WA
December 2 - 3, 2016
Seattle's Winter Beer Festival is hosted by the Washington Brewers Guild, and is always a good time. While the official list of participating brewers has not yet been released, the event will feature more than 50 different breweries from across the state. This year, the festival will focus on winter beers, like dark porters, barrel aged stouts, and other unique beverages that will warm you up. Of course, food will be available from some of Seattle's best food trucks and restaurants as well.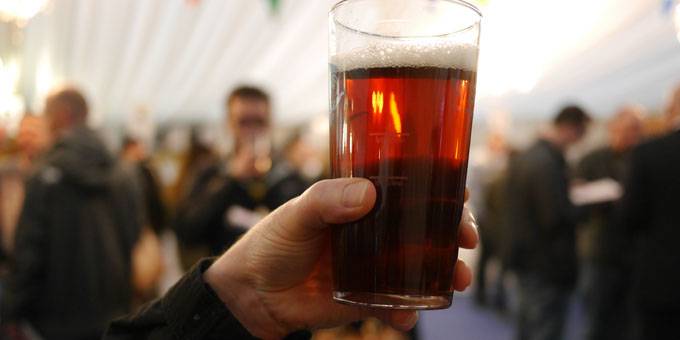 Photo courtesy of Smabs Sputzer / (CC BY 2.0) cropped
Brew Ho Ho Holiday Ale Festival
Anaheim, CA
December 10, 2016
There isn't a better way to celebrate the holidays than with a craft beer festival. The 5th Annual Brew Ho Ho Holiday Ale Festival features over 80 special seasonal, holiday, and winter ales from some of the best Southern California breweries. It'll also feature live music, food, and you can even get pictures with Santa. Make sure you bring along a dry buddy because admission to Brew Ho Ho includes four hours of unlimited tastings.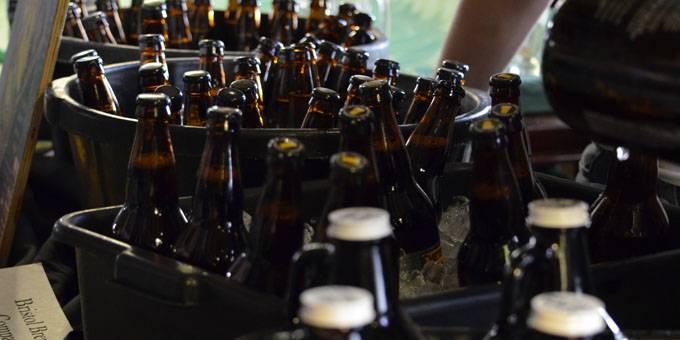 Photo courtesy of Jenn / (CC BY-SA 2.0) cropped
Big Beers, Belgians, and Barleywines Festival
Breckenridge, CO
January 5 - 7, 2017
At the Big Beers, Belgians and Barleywines Festival in Breckenridge, you'll have the opportunity to try some beers from a large number of prestigious craft breweries across the country. You'll be able to taste award-winning beers that are both traditional and experimental, all while chatting with the brewmasters that are at the cutting edge of brewing. The festival uniquely pays special attention to Belgian style beers, as well as barleywines that are perfect for the winter. The festival will also include seminars on beer and brewing, allowing you to elevate your own brewing and increase your enjoyment of the art of beer.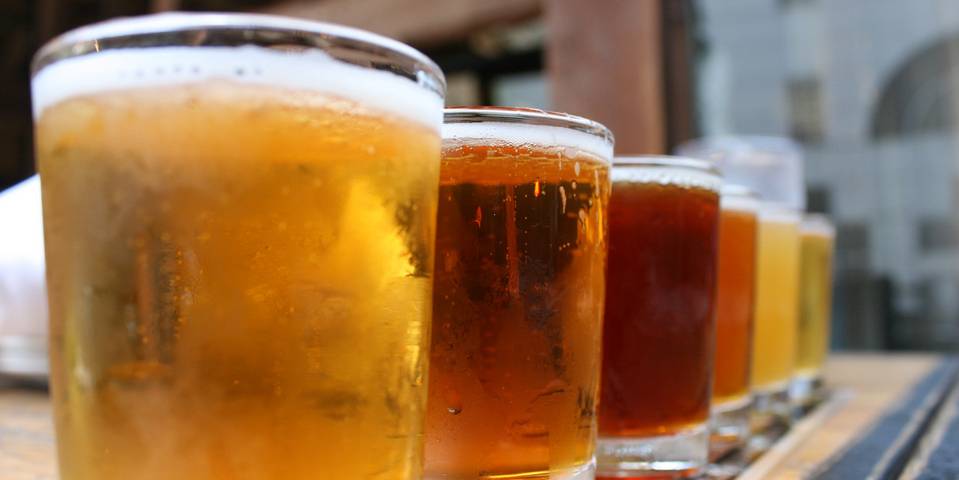 Photo courtesy of Quinn Dombrowski / (CC BY-SA 2.0) cropped
Brews & Bros Craft Beer Festival
Upland, CA
January 21, 2017
The Brews and Bros Craft Beer Festival celebrates the 14th anniversary of Last Name Brewing, but that's not the only brewery that's joining in on the fun. Over 28 craft breweries are coming in to celebrate, bringing at least 80 beers with them. VIP ticket holders will be able to participate in a rare beer tasting with special limited samplings. This fest also allows for unlimited pours, so make sure you have a designated driver!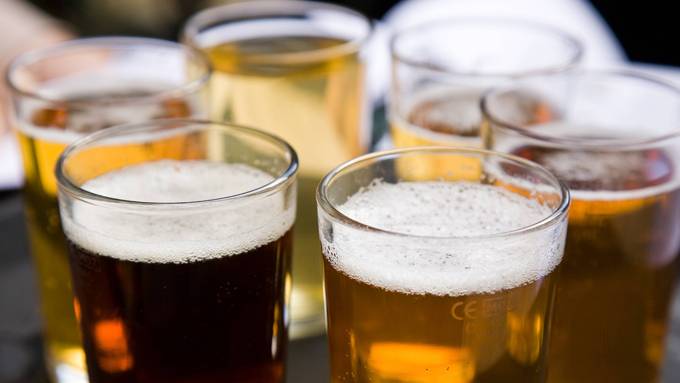 Photo courtesy of Dave Morris / (CC BY-NC-SA 2.0) cropped
Denver, CO
January 27 - 28, 2017
The Denver Winter Brew Fest is an annual tradition, and celebrates craft beer from both Colorado and the rest of the country. The Brew Fest will feature over 40 different breweries, with a wide variety of craft styles. There will also be live music from the fun Boulder, CO band, the Goonies, and of course, food will be available as well. If you're coming from out of town, make sure you check out the Marriott Residence Inn, and mention that you're coming for the Beer Fest to get a special rate!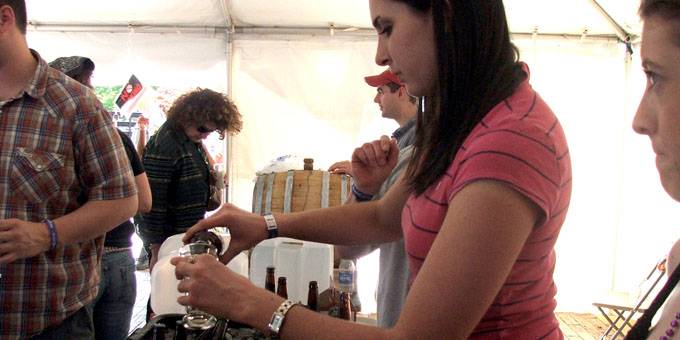 Photo courtesy of allison / (CC BY 2.0) cropped
Las Vegas, NV
January 28, 2017
The Big Dog's Winterfest is an annual winter beer and music festival put on by Big Dog's Brewing Company in Las Vegas, NV. The event will feature more than 44 different beers, heartwarming winter stews, raffles and live music. This festival has free admission, but the beer and food tastings are pay as you go. Make sure you buy tickets ahead of time in order to take advantage of the bonus token deal and avoid the lines at the ticket counter.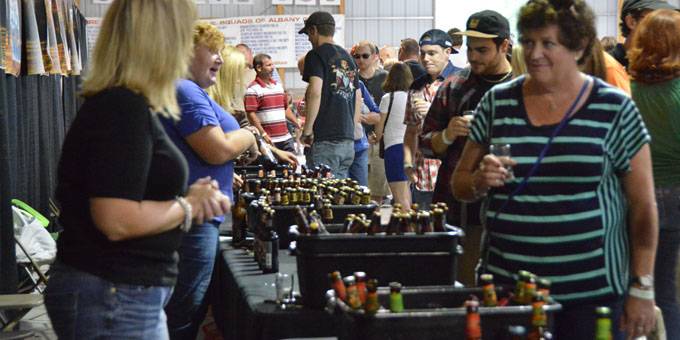 Photo courtesy of PilotGirl / (CC BY-NC-SA 2.0) cropped
Santa Rosa, CA
January 28 - 29, 2017
The RateBeer Best Beer Festival celebrates and awards the best beers in the world as rated by millions of RateBeer beer reviewers. The Festival will feature non-ticketed pours from over 35 breweries from all over the world, including samples of rare and one-off varieties. Ticket sales will help benefit the charity, Ales for Autism. The festival continues on Sunday with the Awards Program, where the top brewers in the world will be honored and lauded. Following the program will be an indoor-outdoor reception for the public featuring the winning beers.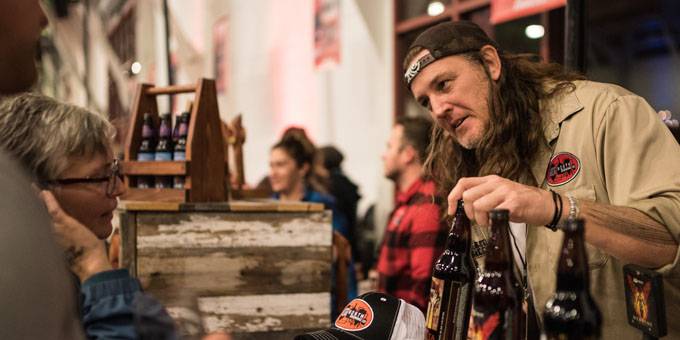 Photo courtesy of San Francisco Brewers Guild / (CC BY-NC-SA 2.0) cropped
San Francisco, CA
February 10 - 19, 2017
Taste the best beer that the Bay Area has to offer at San Francisco Beer Week. The festival covers locations throughout San Francisco, with hundreds of beer-related events. You'll get a chance to try some of the rarest craft beers in the world, attend dinners with beer pairings that have been hand-picked by food experts, and come to understand why San Francisco is considered to be one of the best beer cities in the world. This is a beer event you won't want to miss.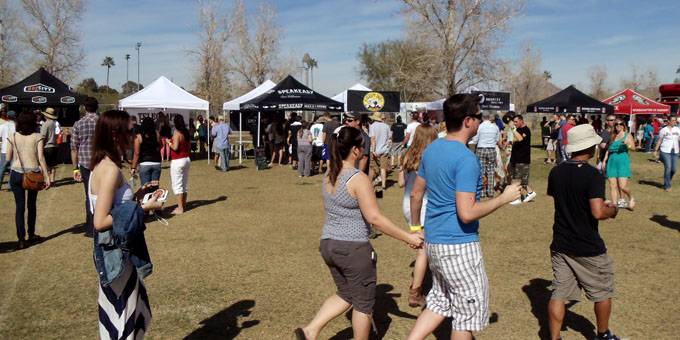 Photo courtesy of Kevin Foy / (CC BY-NC-SA 2.0) cropped
Phoenix, AZ
February 11, 2017
The Arizona Brewers Guild hosts the Strong Beer Festival every year, and it is widely considered to be the best beer festival in the state. The festival is a week long celebration of beer and brewing, and it features a variety of events where you can get your beer on. This year, the festival will include over 400 craft beers across the entire festival, and each general admission ticket includes 40 tastings. The exact number of breweries has yet to be released, but you'll be sure to have an opportunity to taste the best that Arizona has to offer.
Have you been to any of these festivals in winters past? Have you heard of some other must-attend events? Be sure to let us know in the comments below!
Follow Us on Social Media
Read More Articles