YOUR PEACE OF MIND IS OUR TOP PRIORITY
Should you need to cancel at any time, you have up to 48 hours from your vacation start date to do so for a 100% future travel credit.
Virginia might be for lovers, but it's for families, too – as evidenced by the wealth of fall festivals that offer an abundance of enjoyment for both adults and kids. Come on over to the Old Dominion State and enjoy the apples, fall harvest goods, arts and crafts and of course, the gorgeous fall foliage.
Western Virginia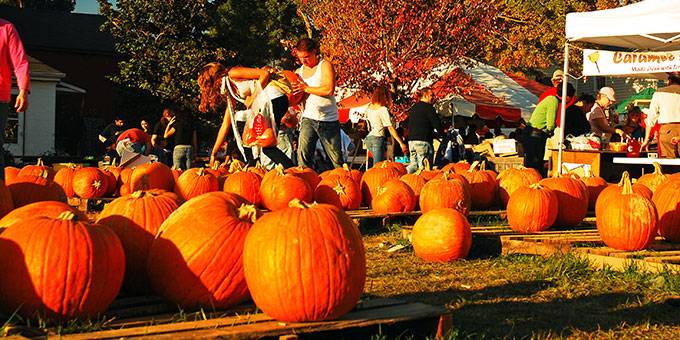 Chilhowie Fall Festival
Chilhowie, VA
September 22 - 24
This traditional apple festival in Chilhowie brings together residents and visitors from all over the world every year. Expect a beauty pageant, square dances, a well-attended parade, pet show, tractor show and band competition – and that's before you get to the arts and crafts vendors, multiple food vendors and of course, apple-themed everything! This two-day Chilhowie Fall Festival has a little something for everyone.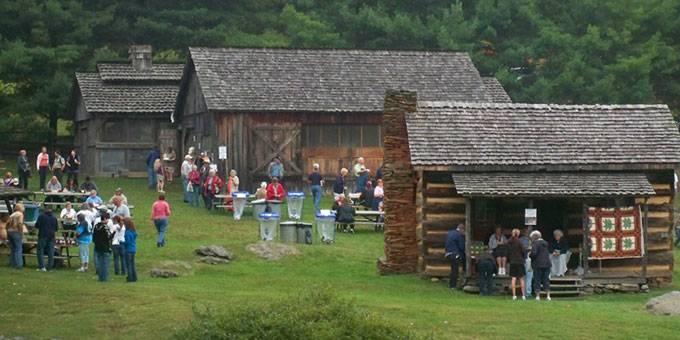 Grayson Highlands Fall Harvest Festival
Mouth of Wilson, VA
September 23 - 24
A look into the past, the Grayson Highlands Fall Harvest Festival has been bringing history alive since 1976. Head to Grayson Highland State Park near Roanoke, VA to enjoy demonstrations on making apple cider, apple butter and molasses the way it was done in the pioneer days. Then look into the fine handmade crafts, a children's corner with games and other activities, live music as the background and a wonderful array of country-inspired foods to keep your tummy happy.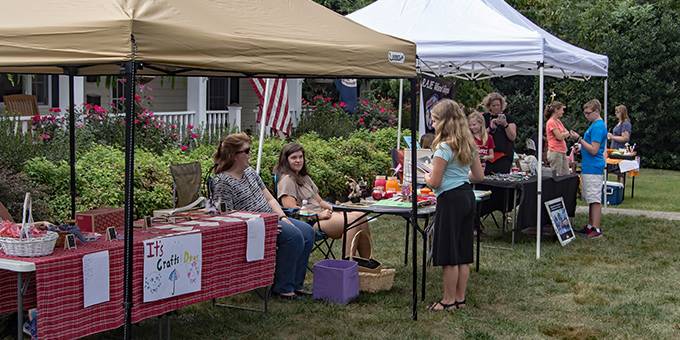 Pembroke Heritage Festival
Pembroke, VA
September 30
Bring the kids for this one-day event that showcases the best of Pembroke and the Heart of Appalachia. Activities include children's games, apple butter making, arts and crafts vendors, live music, a horseshoe making contest and much more. There are even arts and crafts exhibits specifically for children between the ages of 7 and 18, not to mention the wealth of entertaining things for adults, so don't miss out on the Pembroke Heritage Festival!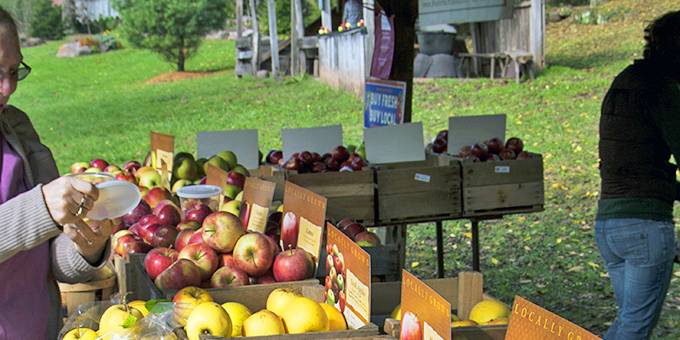 Burke's Garden Fall Festival
Tazewell, VA
September 30
The massive Burke's Garden Fall Festival in Tazewell offers several different areas with a variety of attractions. The festival is all about keeping the mountain flair alive, so come prepared to enjoy a trek around this peaceful town while the leaves start to show their colors. Bring a lawn chair and sit to listen to the live music, hit up a variety of down-home vendors in the area for country-style food, and enjoy the activities set up for the little ones all at the Cascades National Recreation Trail.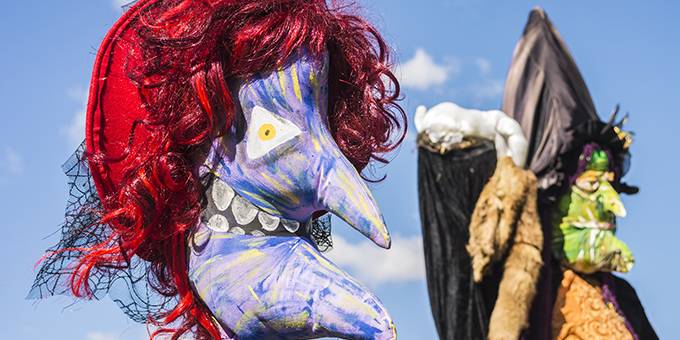 Scarecrow Festival
Pearisburg, VA
October 14
Curious about scarecrows? Enjoy a wealth of unique and creative scarecrows created just for this one-day Scarecrow Festival. It all begins with a harvest breakfast, followed by a parade, scarecrow judging, shopping a community market, pumpkin painting, live performances and much more! Grab a map of scarecrow locations, because though the festival lasts only one day, the scarecrows will be on display until November. Make sure to check out the rest of the fun at Farm Table too!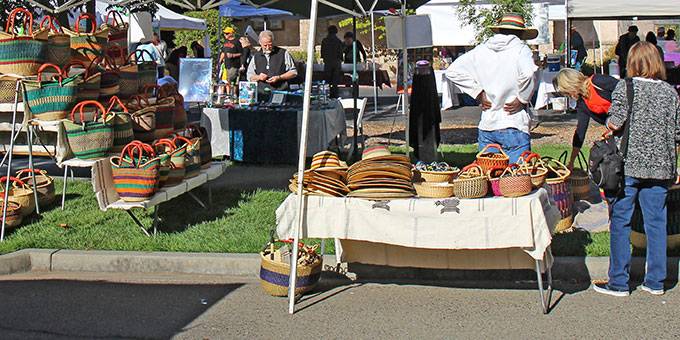 Newbern Fall Festival of Arts and Crafts
Newbern, VA
October 14 - 15
This taste of fall happens right when the leaves turn, which makes the festival spot on Wilderness Road even more appealing. At the Newbern Fall Festival of Arts and Crafts, visitors can enjoy live music, arts and crafts, Amish baked goods, book signings, pony rides, a chance to explore a fire truck and much more, all while nibbling on food from a variety of vendors with flavors guaranteed to please.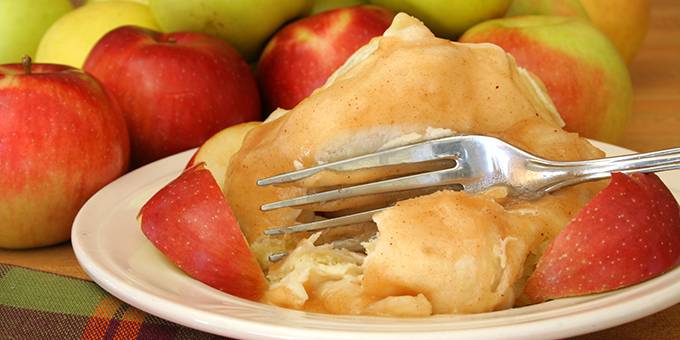 Apple Dumpling Festival
Stuart, VA
October 21
Held near Mount Rogers National Recreation Area near Roanoke, VA, this one-day Apple Dumpling Festival honors the apple – from apple butter to apple pies to the famous apple dumplings for which the festival is named, there will be more than a few opportunities to sample the sweet goodness. But there's also unique arts and crafts, music events lined up all day and more than a few activities for kids and adults alike.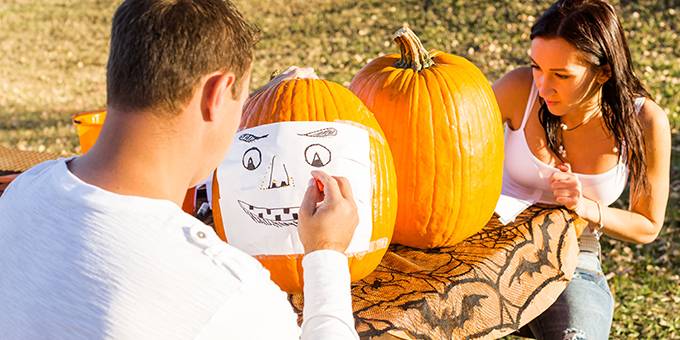 Pumpkinpalooza
Bristol, VA
October 28
The historic downtown Bristol Caverns area lights up with excitement on this one-day event, which features arts and crafts, children's activities, plenty of food and drink and lots of excitement as the children come out in their costumes for trick-or-treating around the neighborhood! In past years, children have enjoyed painting their own artwork, magic shows and pumpkin carving. You definitely don't want to miss out on Pumpkinpalooza!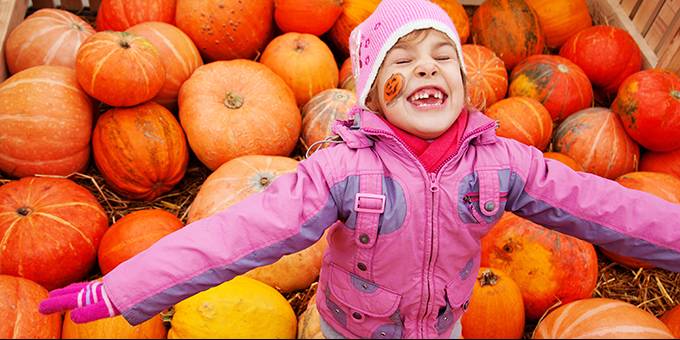 Sinkland Farms Pumpkin Festival
Christiansburg, VA
During every weekend in October
Every weekend in October brings visitors and locals alike to Stiles Falls near Roanoke, VA where a sprawling farm filled with fun awaits. Guests are sure to have a blast at Sinkland Farms Pumpkin Festival, where they can enjoy live music, a pumpkin patch and much more against the backdrop of the changing leaves. Activities include carving and painting pumpkins, the pumpkin catapult, blacksmith and corn shelling demonstrations, wine tastings, and even a chainsaw exhibit.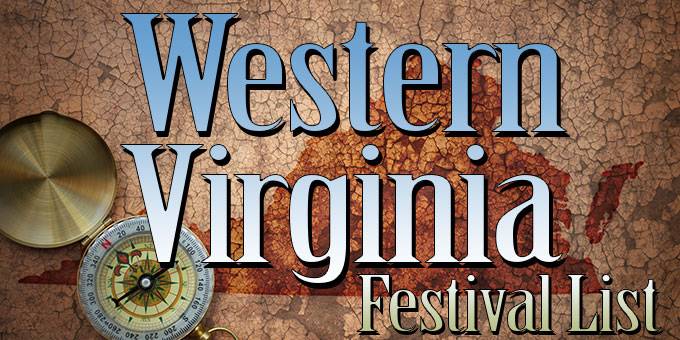 Brews & Blues Festival - Front Royal, VA: 09/23/2017
Heritage Days Fall Festival - New Market, VA: 09/23/2017
River Valley Festival - Front Royal, VA: 09/30/2017
Rockbridge Beer & Wine Festival - Lexington, VA: 09/30/2017
Hands & Harvest Festival - Monterey, VA: 10/06/2017 - 10/08/2017
Apple Harvest Festival at Marker-Miller Orchard - Winchester, VA: 10/07/2017 - 10/08/2017
Dayton Days Autumn Festival - Dayton, VA: 10/07/2017
Mountain Magic in Fall Bluegrass, Antiques and Crafts Festival - Buchanan, VA: 10/07/2017
Mountain Day Festival - Buena Vista, VA: 10/14/2017
Richards Apple Harvest Festival - Middletown, VA: 10/14/2017
Bridgewater Plaza Fall Festival - Moneta, VA: 10/14/2017
Smith Mountain Lake Fall Chili & Craft Festival - Moneta, VA: 11/04/2017
Central Virginia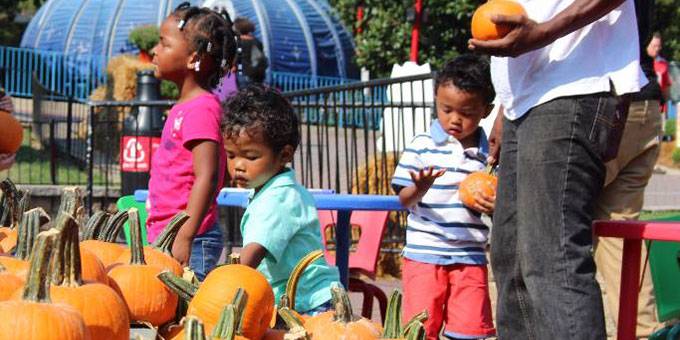 The Great Pumpkin Fest at Kings Dominion
Doswell, VA
During select weekends September 23 - October 29
Halloween fun for the entire family can be had near Doswell, where Peanuts characters bring a variety of activities to life. Indulge in pumpkin decorating, a petting zoo, Pig Pen's People Washer, a dance party with Snoopy and much more at The Great Pumpkin Fest. You can even take in a magic show before you head off to explore the wide variety of games and rides at Kings Dominion.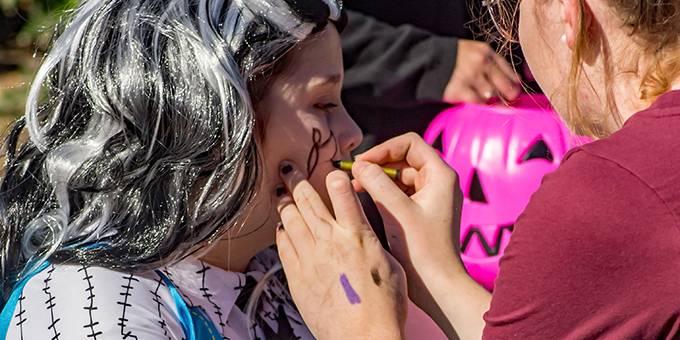 Hanover Autumnfest
Hanover, VA
September 30
Sponsored by the Hanover Tavern, the annual Hanover Autumnfest features live music, craft beer and wine, a BBQ and 5K run. Numerous family activities include balloon art, face painting, a hay slide, a history scavenger hunt, magic show, petting zoo and much more. Between the adults enjoying the great food and drink and the kids running rampant through the safe and enjoyable events set up for them, it's sure to be a great time for all.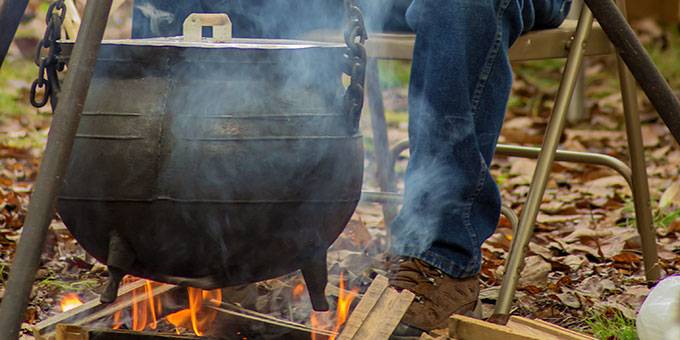 Apple Harvest & Apple Butter Festival at Drumheller's Orchard
Lovingston, VA
September 30 - October 1 and October 21 - 22
Drumheller's Orchard didn't think one festival was enough, so now visitors get to enjoy two of them! Head to the Apple Harvest & Apple Butter Festival at Drumheller's Orchard for hayrides, a pumpkin patch, corn maze, the apple slingshot, a kids' zone and much more. Food and country music is abundant on weekends, as well as plenty of Virginia specialties, such as country ham and of course, fresh-harvested apples.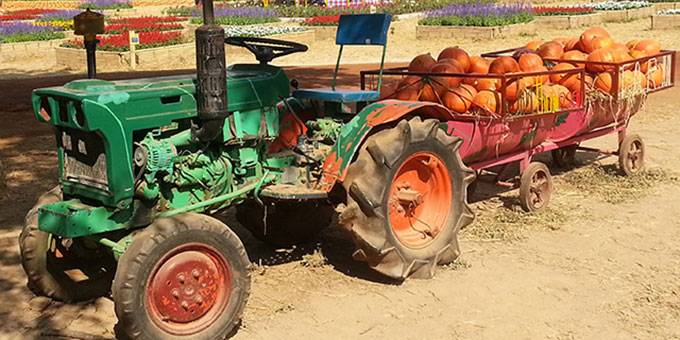 Fall Festival at Gallmeyer Farms
Richmond, VA
September 30 - October 1
Those looking for free fun for the kids can find it here – Gallmeyer Farms self-sponsors the fun to keep their fall festival free as a gift to the community. Come out for the hayrides, the bounce house, straw bale maze, live music and more. Enjoy the play area and picnic tables, either by bringing your own food or choosing some from the farm. Tell your friends and come on out to the Fall Festival at Gallmeyer Farms for what is bound to become an annual memory-making adventure.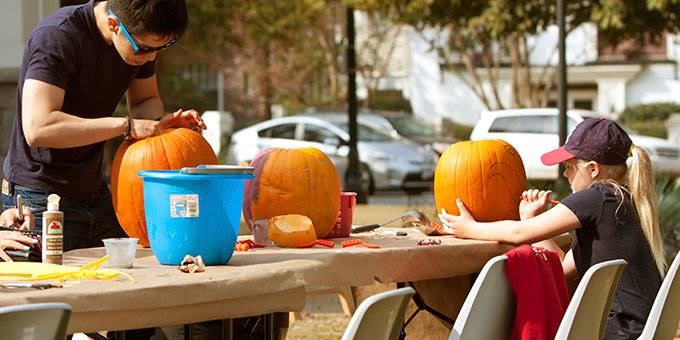 Crozet Fall Arts & Crafts Festival
Crozet, VA
October 7 - 8
The Crozet Fall Arts & Crafts Festival held in Claudius Crozet Park includes a wealth of arts and crafts, as the name implies – but there is also plenty more that visitors can enjoy. Live music serves as the backdrop to fall craft demonstrations, such as blacksmithing, oil painting and wood turning, as well as numerous exhibitors with handmade items that bring the joys of Appalachia to life. Activities for kids include interactive music, face painting, art-making and more.
Graves' Mountain Apple Harvest Festival
Syria, VA
October 7-8, October 14 - 15, October 21 - 22
Pleasing the community for almost 50 years, this storied apple harvest festival on Graves' Mountain includes bluegrass music, cloggers, stunning leaf-turning and other Appalachian wonders. Visit over 70 arts and crafts vendors, then enjoy the hay rides, a hay mountain, hay maze, and pony rides. Indulge in great food and drinks as you watch apple butter being made over open fires. Pick your own apples, and don't forget to say hello to the farm animals at Graves' Mountain Apple Harvest Festival!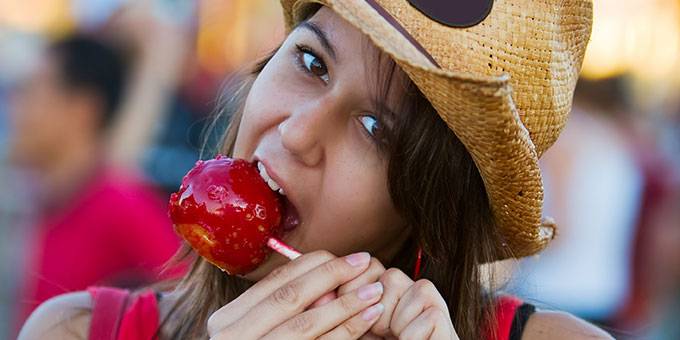 Amherst County Apple Festival
Amherst, VA
October 21 - 22
The Amherst County Apple Festival has been going strong for almost 50 years and includes something fun for everyone. Held on the grounds of the Amherst County High School, this community-oriented event includes craft demonstrations, numerous vendors and displays, great festival food from food trucks and other vendors, plenty of live entertainment and of course, apples and apple cider galore! Kids' activities include face painting, bounce houses, cotton candy and much more.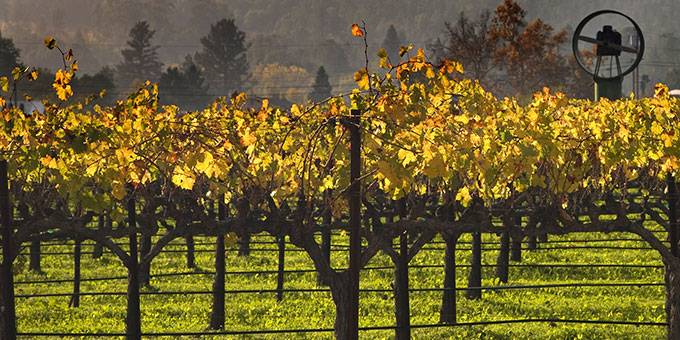 Fall Harvest and Leaf Peep Festival
Etlan, VA
October 28
This one-day event to celebrate another great harvest happens at Ducard Vineyards, where music and revelry await. Visitors can tap their toes to great live music, take vineyard tours and enjoy a delightful tasting, sample a variety of tasty delights from a Bavarian food truck, and much more. This Fall Harvest and Leaf Peep Festival invites you to sit back, relax and toast the changing leaves with a healthy pour of the vineyard's best.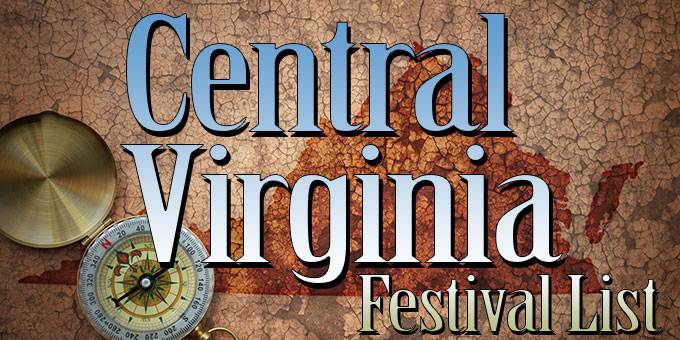 Pumpkin Village Fall Fest - Leesburg, VA: 09/16/2017 - 11/07/2017
Pumpkin Village Fall Fest - Leesburg, VA: 09/16/2017 - 11/07/2017
Occoquan Arts and Crafts Show - Occoquan, VA: 09/23/2017 - 09/24/2017
Oktoberfest at Blue Mountain Brewery - Afton, VA: 09/29/2017 - 10/08/2017
Donktoberfest at Bold Rock Hard Cider - Nellysford, VA: 10/01/2017
The Festy Experience - Arrington, VA: 10/05/2017 - 10/08/2017
Callands Autumn Potpourri Festival - Callands, VA: 10/07/2017
Harvest Festival South Hill - South Hill, VA: 10/07/2017
Louisa Fall Harvest Festival - Mineral, VA: 10/14/2017
Pumpkin Palooza Fall Festival - Marinsville, VA: 10/14/2017
City of Fairfax Fall Festival - Fairfax, VA: 10/14/2017
Harvest Festival at Meadow Farm - Glen Allen, VA: 10/21/2017
Hops & Homestead Festival - Madison, VA: 10/28/2017
Pecan Festival in the Grove - South Price George, VA: 10/28/2017 - 10/29/2017
Eastern Virginia - Chesapeake Bay/Coastal Virginia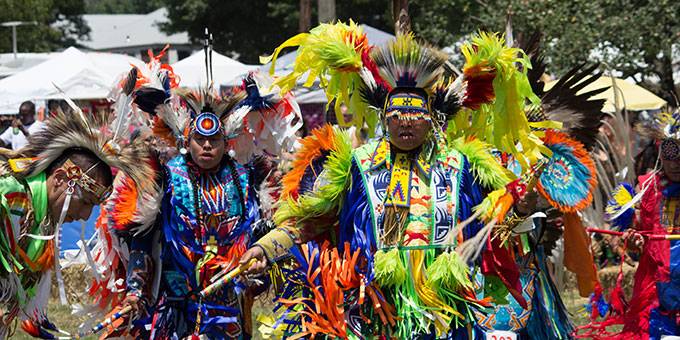 Chickahominy Pow-Wow Fall Festival
Providence Forge, VA
September 23 - 24
Want something new? This isn't your typical fall festival! Held annually for well over 60 years at the Chickahominy Tribal Grounds, this festival is also a large Pow-Wow that brings up to 5,000 visitors from around the country to participate. Enjoy a crash-course in Native American culture and education, including demonstrations, music, dancers and drummers, traditional crafts and so much more. Bring your lawn chairs and settle in to enjoy at the educational and family-friendly Chickahominy Pow-Wow Fall Festival!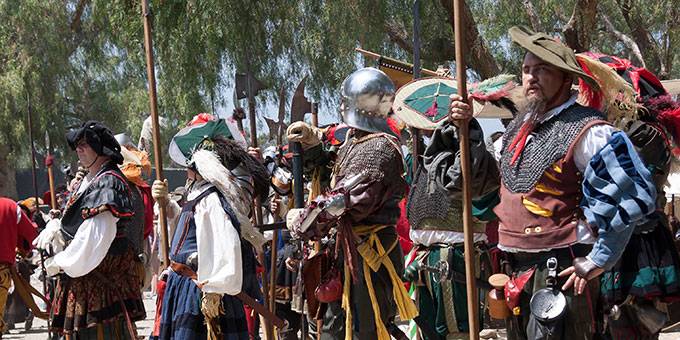 Harvest Faire
Newport News, VA
October 6 - 8
Plan for a long weekend of fun at Harvest Faire, a modern interpretation of a 15th-century European celebration. Head to Endview Plantation to enjoy watching entertainers, shopping the market, observing martial arts competitions and indulging in period cooking. Games of chance and skill abound, as do craftspeople showing off their wares and providing demonstrations. You can even enjoy the knights on horseback! Feel free to come in costume, but don't worry if you prefer your t-shirt and jeans; this is an area of non-judgmental fun for everyone.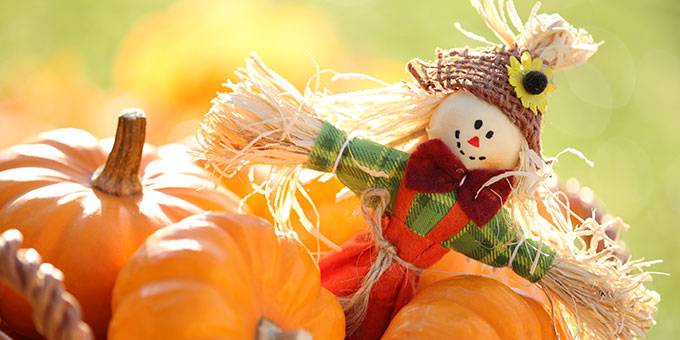 Tides Inn Harvest Festival
Irvington, VA
October 7
This glorious afternoon Tides Inn Harvest Festival offers a surprising amount of fun packed into just a few hours. Bring the kids along to The Tides Inn to enjoy the seasonal crafts, the build-a-scarecrow competition, food, games and other entertainment. There's even a bee-themed "wiggle dance" that results in plenty of prizes! That's because Tides Inn recognizes the significant value of the bee – to that end, local beekeepers will be on-hand to explain beekeeping. Visitors can arrange for a tour of the apiaries as well.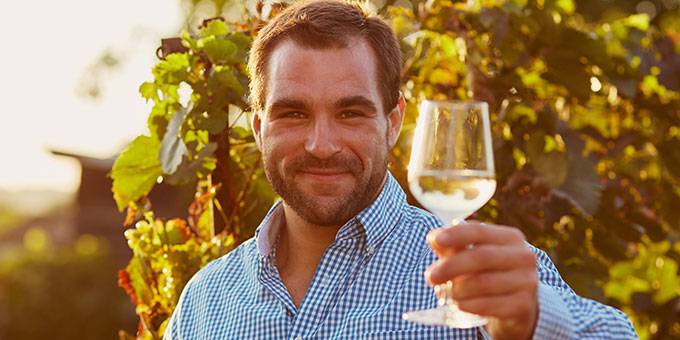 Annual Harvest Celebration
Oak Grove, VA
October 14
This one-day Annual Harvest Celebration has been helping Ingleside Vineyards celebrate their harvest for almost 40 years! It's a great opportunity to tour the vineyards and winery, taste the wide variety of wine available, and have a picnic lunch – or spring for lunch from the winery while you're there. Kick back and listen to live music while the kids enjoy the hayrides. You'll even get a souvenir glass to take home as a reminder to come back next year.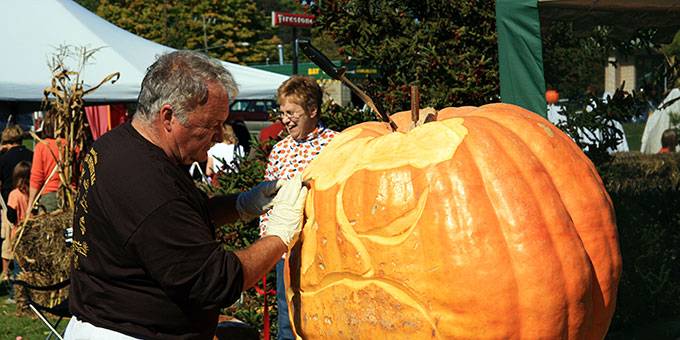 King George Fall Festival
King George, VA
October 14
For almost 60 years, the King George Fall Festival has delighted visitors of all ages. With the theme "There's No Place Like Home," expect to see vendors and craftspeople with wares that reflect the beauty of both the mountains and the coast. The parade is always a sight to see, with many themed floats and lots of entertainment to go around. You can also enjoy the fair at the high school, free games and inflatables, as well as pageants for all ages all held at the beautiful King George area.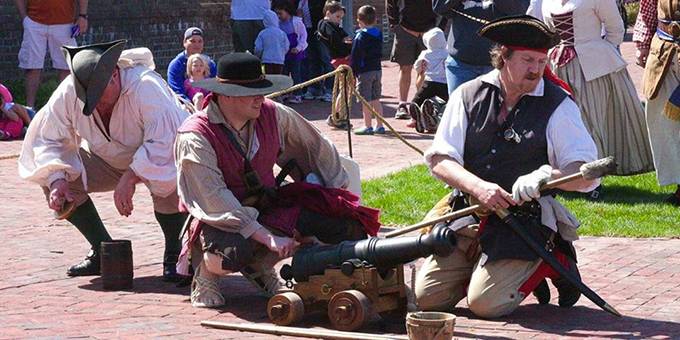 Yorktown Market Days and Fall Festival
Yorktown, VA
October 14
Located on the Yorktown Waterfront, the Yorktown Market Days and Fall Festival is chock-full of vendor and artisans plying their wares, as well as a multitude of fun events for the family. Listen to bluegrass music while enjoying the face painting, hayrides, children's games and more. This event is entirely free, though keep in mind that you're likely to see something beautiful – like flowers or art – that you'll want to take home with you.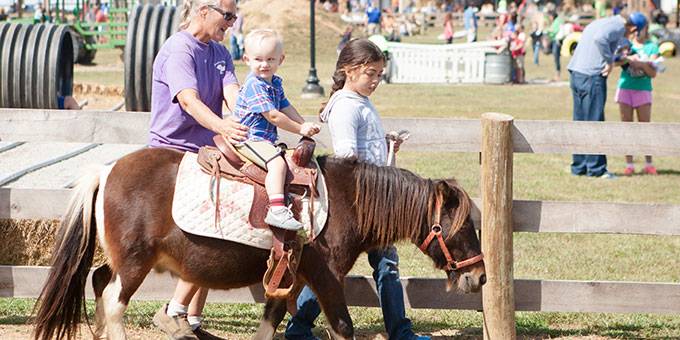 Fall Harvest Festival
Virginia Beach, VA
Every weekend in October
October brings fun to Hunt Club Farm, where kids can enjoy daytime farm tours, pumpkin patches, a petting farm and pony rides, carnival rides and much more at the Fall Harvest Festival! Adults can get in on the action with live entertainment, as well as a DJ with music, games and free prizes. Stroll the grounds with a refreshing beverage while the kids scream with happiness on the carnival rides. This is a family-friendly event you're sure to remember fondly.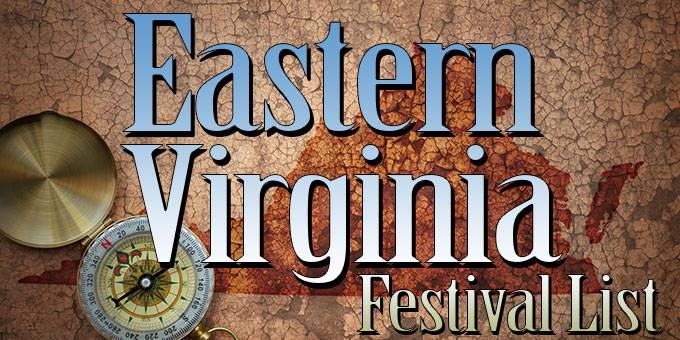 Neptune Festival Boardwalk Weekend - Virginia Beach, VA: 09/29/2017 - 10/01/2017
Suffolk Peanut Festival - Suffolk, VA: 10/05/2017 - 10/08/2017
Harvest Fest Gala - Hampton, VA: 10/06/2017
Annual Mid Autumn Moon Festival - Norfolk, VA: 10/07/2017
Newport News Fall Festival of Folk Life - Newport News, VA: 10/07/2017 - 10/08/2017
Warsaw Fest - Warsaw, VA: 10/13/2017 - 10/14/2017
Phoebus Fall Festival - Hampton, VA: 10/14/2017
Waterways Heritage Festival - Chesapeake, VA: 10/14/2017 - 10/15/2017
First Landing Fall Festival - Virginia Beach, VA: 10/21/2017
Fall Festival and Halloween Golf Cart Parade - Colonial Beach, VA: 10/28/2017
Caledon Art and Wine Festival - King George, VA: 11/04/2017
Have you enjoyed at least one festival in the great state of Virginia? Let us know what it was like! We love to hear your tips, ideas and leads for great festivals during the fall months – after all, who doesn't love a festival against a backdrop of beautiful changing leaves?