Thought you knew Virginia? Think again!
Virginia has always been a trailblazer, and that's still the case with festivals. Looking for something that celebrates motorcycles? How about the Festival of Light? Maybe you're into all things Greek or you want to learn more about Native Americans. It's a sure bet that there's something for everyone on this list of the most unique Virginia festivals.
Enjoy a unique time in Virginia with these amazing fall festivals! There are so many fun things to see and do, so do not miss out when you take a vacation to this amazing place.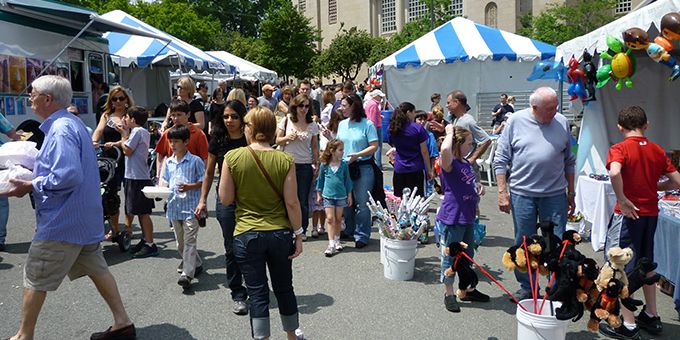 Roanoke Greek Festival
Roanoke, VA
Sep 17, 2021 – Sep 19, 2021
This wonderful celebration of Greek life at the Holy Trinity Greek Orthodox Church offers a wealth of great things to see and enjoy, but the star of the show is the cuisine. There's an al a carte food tent as well as a drive-thru option for those who are on the go but still want to participate in the tastes of Greece. Those who choose to stay awhile can enjoy traditional Greek dances, music, shopping for traditional wares, sanctuary tours and a kids' zone. There's even a raffle – test your luck to win two round-trip tickets to Athens, Greece!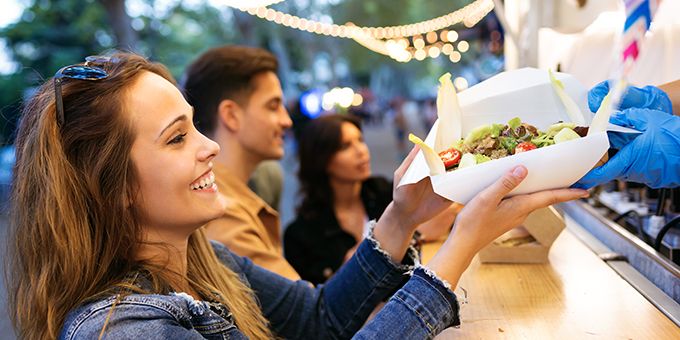 Tomtoberfest
Charlottesville, VA
2021 Dates Unconfirmed
The Tom Tom Founders Festival in Emancipation Park welcomes numerous bands and hundreds of entrepreneurs and artists to participate in this annual block party. Celebrate local founders with two days of food trucks, beautiful art, great music and good beer. Browse handmade goods at the arts and crafts fair before heading over to the Regional Tech Mixer, where innovators from around the country come to get the word out about their new products. There's much to explore, so get there early and plan to stay late!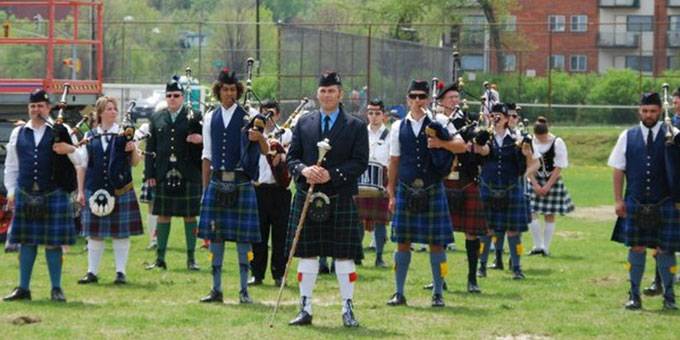 Big Stone Gap Celtic Festival
Big Stone Gap, VA
2021 Dates to Be Announced
Now going strong for 20 years, this Celtic festival in Big Stone Gap offers a wealth of enjoyment. It starts with a concert at Mountain Empire Community College near Roanoke, VA, then spills over to the greater community with highland games, beer garden, demonstrations, a 5K run, a parade, and much more. Vendors will line the sidewalks with their wares, and visitors can opt for workshops that bring Celtic activities to life. End the festival at the Celtic kitchen, where a tasting plate provides the final touch to a great weekend.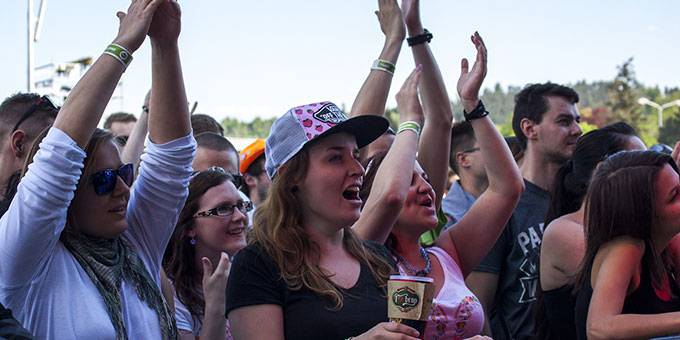 Virginia Chili, Blues, n' Brews
Waynesboro, VA
Nestled at the base of the beautiful Blue Ridge Mountains, this enormous festival covers everything you need for a great weekend. Sample the good stuff at the chili cookoff, enjoy a variety of fine brews – especially the local ones – and dive into some of the hottest blues music around. You can also enjoy a wide variety of vendors plying their interesting wares. Join friends and family at this fun event that will give you an afternoon to remember.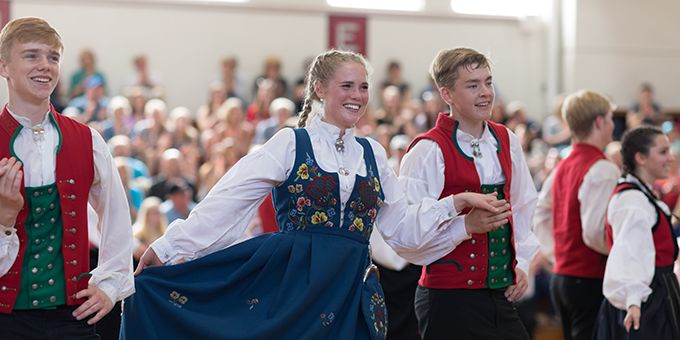 Annual Irish Folk Festival
Fairfax, VA
October 22 - 24, 2021
Going strong for over 20 years, this celebration of Irish music and dance lights up Fairfax in September. Enjoy traditional music playing from four stages, accompanied by traditional (and sometimes not-so-traditional!) Irish dancing. Look for the vendors and exhibits that let you know what life was like back in Ireland, then browse through the music workshops and sessions for both the beginner and the experienced. Cap it all off with Gaelic sports before you sit down with delicious food and drink to talk about your adventures. The festivities are held at the Sherwood Center at Van Dyck Park.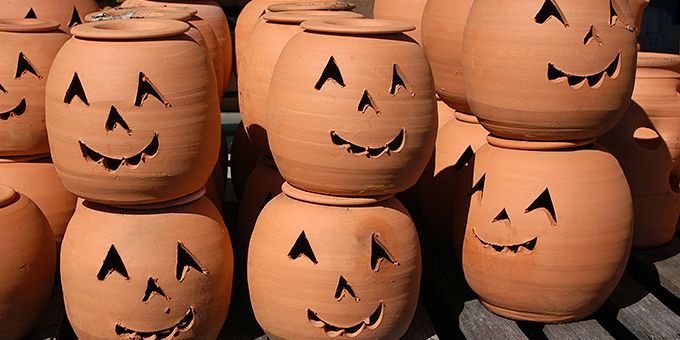 Virginia Clay Festival
Stanardsville, VA
Sep 18, 2021 – Sep 19, 2021
Held at William Monroe High School, this celebration of clay provides visitors with ample opportunity to enjoy the uniqueness of pottery. Expect pottery demonstrations throughout the day, a Raku firing, traditional Irish music, a children's area where kids can get their hands into the clay and of course, plenty of opportunities to buy beautiful pottery creations. Gourmet food trucks make this an even more enjoyable weekend to explore!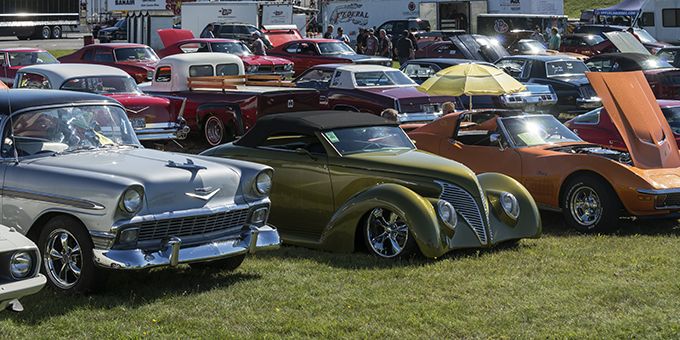 Guinea Jubilee
Hayes, VA
2021 Festival Canceled
This Downtown Guinea fun festival offers all you might expect from a down-home southern event – it's got a car show, Guinea Jubilee parade, plenty of music, food and drink, as well as a pageant for the most beautiful and handsome in the land. But besides that, there are fun events that make this festival stand out, such as anchor throwing, crab pot pulling, the shad run and crab walk-run, and other events that focus on the bounty of the coast.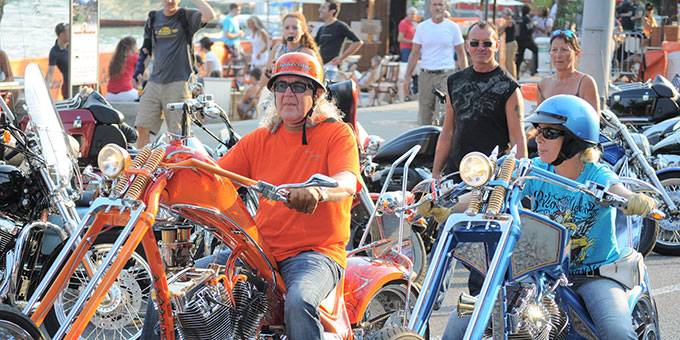 Colonial Beach Bikefest
Colonial Beach, VA
Oct 7, 2021 – Oct 11, 2021
Love motorcycles and music? Then this is the festival for you! The Bikefest at Colonial Beach features every kind of rumbling ride you can imagine. Enjoy plenty of free music, drink a few brews and partake of the food vendors who will be there to serve up authentic Virginia cuisine. But it all comes back to the bikes, and the opportunity for riding aficionados to show off their chrome and leather among all the other riders who flock to Virginia during the height of leaf-peep season.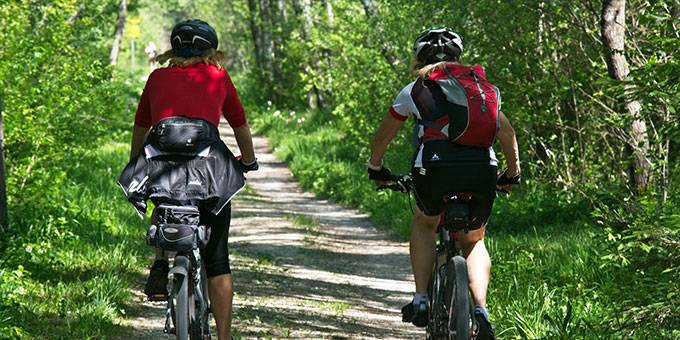 Shenandoah Mountain Bike Festival
Stokesville, VA
Oct 8, 2021 – Oct 10, 2021
The largest fundraiser for the Shenandoah Valley Bicycle Coalition, which helps to improve trails in the National Forest, is a great way for the more adventurous to spend a weekend. Those who want to go biking will find plenty of challenging trails, but those who prefer to stick close to the Stokesville Campground can enjoy easy biking and walking trails, a playground for kids, bonfires at night and camping. There's also a volunteer trail work session that allows everyone to do their part to repair or improve one of the beautiful trails.
Woodbooger Festival
Norton, VA
2021 Festival is Canceled Due to Covid
The Woodbooger is an elusive Bigfoot-like creature said to roam the woods of Southwest Virginia. Take a break from looking for him and enjoy this festival honoring him, which includes games, hayrides, guided walks, plenty of food and drink, roasting marshmallows and much more. There are even canoe rides available, as well as a guided night walk, when families try to find the elusive woodlands creature! It all takes place at the Flag Rock Recreation Area.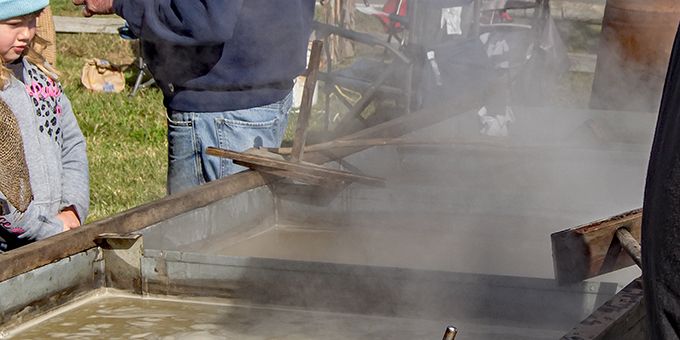 White Top Molasses Festival
Whitetop, VA
October 2021 Dates To Be Announced
Ever wondered how molasses is made? How about apple butter? Find out the techniques for these delicious delicacies and more at the White Top Molasses Festival. This festival features a craft show, chicken dinner, dancing and live music by some of the best mountain bands around. When you're done mingling with the community at the Mt. Rogers Fire Hall, don't forget to buy plenty of sorghum molasses to get you through until next year's festival.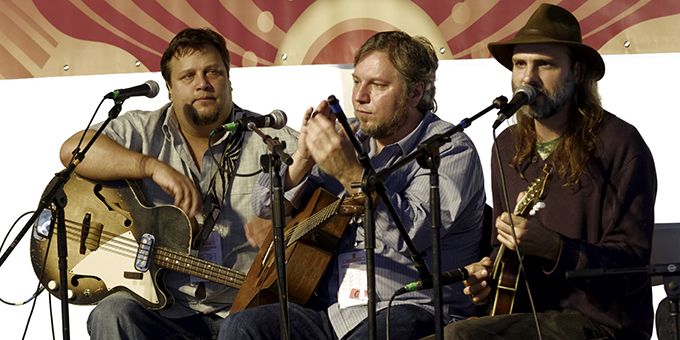 Richmond Folk Festival
Richmond, VA
October 8 - 10, 2021
Well over 100,000 people come out each year for this enormous folk festival, a staple of Richmond for well over a decade. Celebrate the richness of Virginia's history through music, dance, traditional crafts, cooking demonstrations and a smorgasbord of food! There is a massive section for vendors with all sorts of wares to sell, a film fest that brings out the best local talent and a family area produced by the Children's Museum of Richmond. There's even an opportunity for young banjo players to strut their stuff in an annual competition.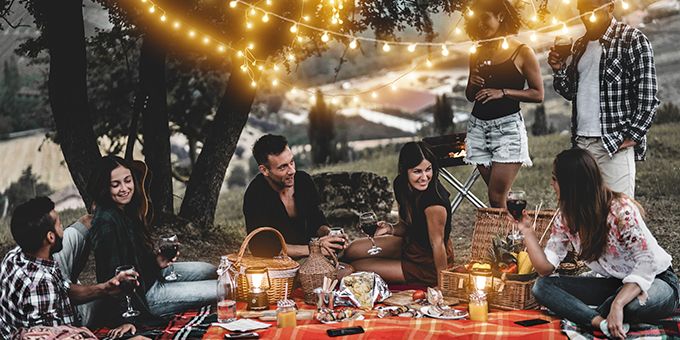 Diwali Celebration of Lights
Amissville, VA
October 16, 2021
The Festival of Lights marked the end of the harvest in ancient India. Today, enjoy that same beauty in Amissville, where Narmada Winery marks their end of harvest with a beautiful celebration for the community to enjoy. Enjoy a wealth of food and companionship throughout the day, then settle down for a bonfire and fireworks at dusk. It's not only a way to connect with others, but a way to think about your own 'inner light' and what you might be able to bring to the world around you.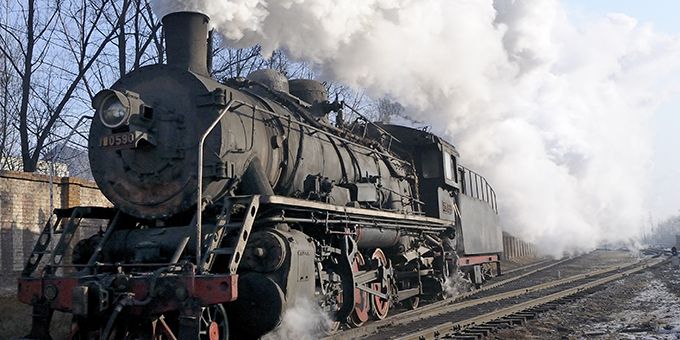 Appomattox Railroad Festival
Appomattox, VA
October 8 - 10, 2021
Celebrating the power of trains for 45 years, this festival features hot country music acts, a magic show, a street dance and much more. Participate in the 5K run and then refuel with food and beverages from a variety of vendors. Enjoy demonstrations, explore the railroad cars, celebrate the Historic Appomattox Railroad, and watch the unique parade! After a long day of play, sit back and marvel at the fireworks display. Remember that the festival provides scholarships each year for a student from each of the local high schools, so it's enjoying a great deal of fun for a really good cause.
Zombie Bash
Wytheville, VA
October 23, 2021
Beware! Zombies are set to take over downtown Wytheville shortly before Halloween brings out the rest of the ghouls. Children can trick-or-treat along the downtown shops, but the real fun here belongs to the adults, who race through downtown to avoid the zombies looking for 'fast food,' an Apocalypse adult costume party and much more. A flash mob and zombie parade brings out the creepiest of the zombies for viewing, and even pets can become zombies, too.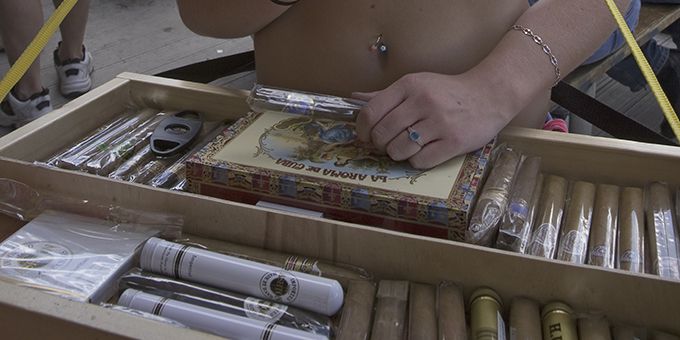 Lee County Tobacco Festival
Pennington Gap, VA
October 23, 2021
This is the longest-running tobacco festival in Virginia, featuring the county's oldest-running parade. Attendees heading to Virginia's Heritage Music Trail can expect great music acts, pepper and marshmallow eating contests, antique tractor and small engines exhibit, the 5K road race, beauty pageant and car and bike cruise-in. The parade includes floats and representation from all areas of the county and beyond. And of course, don't forget the vendors, who are more than happy to offer their products, food and beverages for hungry revelers.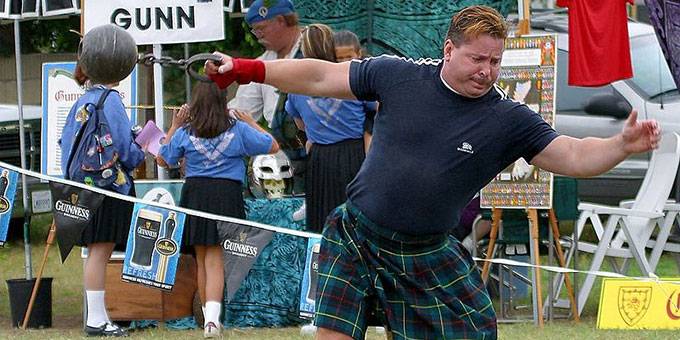 Central Virginia Celtic Festival and Highland Games
Richmond, VA
2021 Dates Canceled Due to Covid
A celebration of all things Celtic at the Richmond International Raceway, this festival includes a host of enjoyable events and activities for visitors. Plan on taking in the British car show, fiddle and harp competitions, the Gaelic songs competition, highland dance, whisky tasting, rugby, hurling and other heavy game competitions. Enjoy Celtic music from the stage throughout the festival, as well as a vendor village – get a head-start on holiday shopping! The Wee Ones Area makes a great place for the kids to relax and play as the adults steep themselves in all the festival has to offer.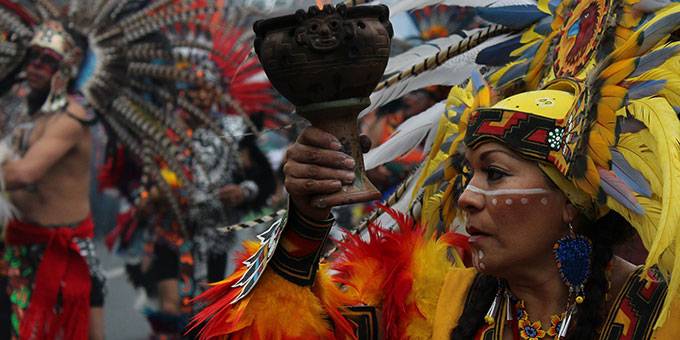 Great American Indian Exposition
Richmond, VA
2021 Dates Canceled Due to Covid
Also found at the Richmond International Raceway, guests can celebrate Indian song and dance during this beautiful cultural festival, which kicks off Native American Month. The Pow-Wow allows visitors an opportunity to interact with Native Americans, learn more about the culture and food, explore traditional song and dance and enjoy the highlight: Over 200 American Indian dancers dressed in full regalia and performing the dances that are sacred to their culture. Others can also enjoy arrow shooting, arts and crafts and face painting for the kids, among many other ways to celebrate Native Americans.
From South African dance to biking the trails to enjoying the Festival of Light to honoring Native Americans, there are a wealth of festivals in Virginia that you might have never known about before now. But now that you do know, choose a few and enjoy yourself! Then report back to us on what a spectacular time you had in the Old Dominion State.