See majestic sharks and colorful sea life up close at these stunning aquariums
From its unique swamps and marshlands to its proximity to the Gulf of Mexico and the Atlantic Ocean, the southern United States features diverse aquatic ecosystems. It's no surprise, then, that the South has some of the most spectacular aquariums in the country, featuring animals, programs, and experiences that can't be matched. With both freshwater and saltwater creatures as well as numerous hands-on experiences, these ten aquariums should be on every traveler's list when touring the South.
Aquariums are an amazing way to learn about nature and experience the world's beauty. Of course, the South is full of marine life from the Gulf to the Everglades, and visitors to these aquariums will be able to educate themselves while having a great time.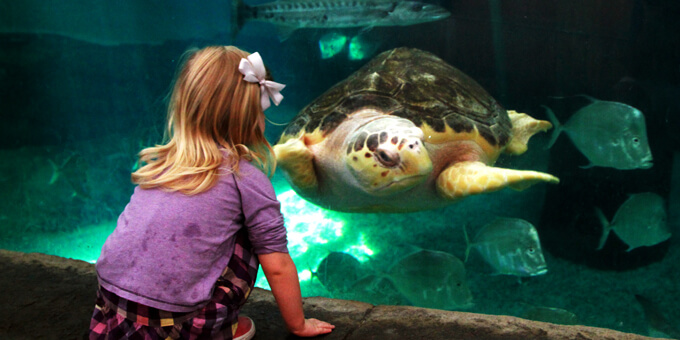 Children's Aquarium at Fair Park[1]
Dallas, TX
The Children's Aquarium at Fair Park in Dallas, Texas was entirely designed for kids with easy to understand descriptions, interactive exhibits, and plenty of things sized smaller so children can interact up-close with the animals and exhibits. The entire aquarium takes under two hours to explore, which helps keep kids entertained. You can view a large variety of aquatic species here in any of the numerous exhibits and touch-tanks, including alligators, octopus, eel, and even stingrays in Stingray Bay. The whole family will enjoy walking through this fun, interactive aquarium.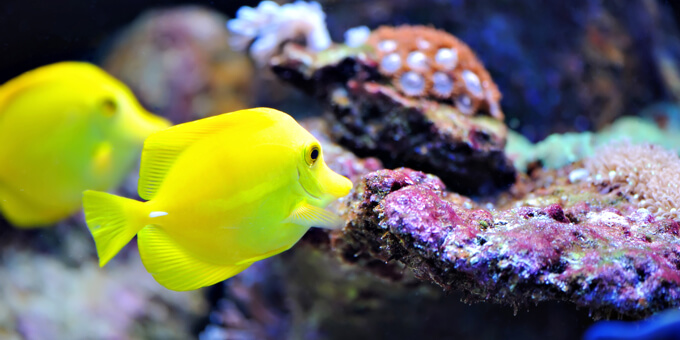 Austin Aquarium[2]
Austin, TX
With a multitude of hands-on exhibits, you can truly immerse yourself in aquatic ecosystems from all over the world. At the Austin Aquarium, you can hand-feed sharks, stingrays, crocodiles, birds, and other tropical animals as you gain firsthand knowledge about the animals' habits and behaviors. The aquarium has approximately 8,000 different animals in more than 35 different exhibits, many of which are interactive. A visit to this extensive aquarium is fun for kids as well as parents.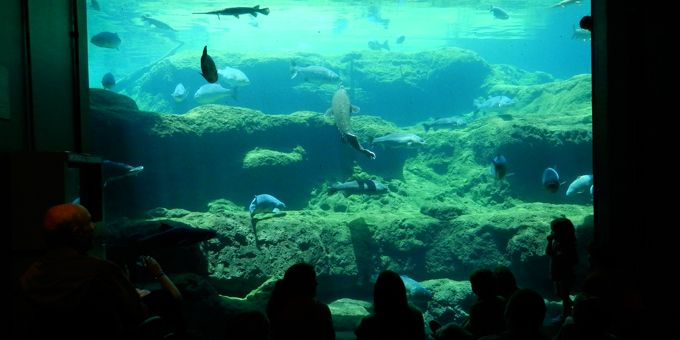 Flint RiverQuarium[3]
Albany, GA
Specializing in the unique animals native to Georgia, the Flint RiverQuarium offers a one-of-a-kind experience with The Blue Hole Spring, a popular exhibit which features a 175,000 gallon tank highlighting the more than 120 different species that inhabit the waters of Georgia. You never know what you'll get to experience as the RiverQuarium provides ongoing and ever-changing programming with dive shows, alligator feedings, and animal presentations throughout the year.
Mote Marine Laboratory and Aquarium[4]
Sarasota, FL
The Mote Marine Laboratory and Aquarium is run by world-class scientists and features, among other things, a 135,000 gallon shark habitat where important cancer research is carried out. As you explore the aquarium, you can view working laboratories where real scientists are in action conducting important cancer research and studies of aquatic ecosystems. In addition to its sharks and labs, visitors can also view otters, manatees, sea turtles, and local Florida bay habitats.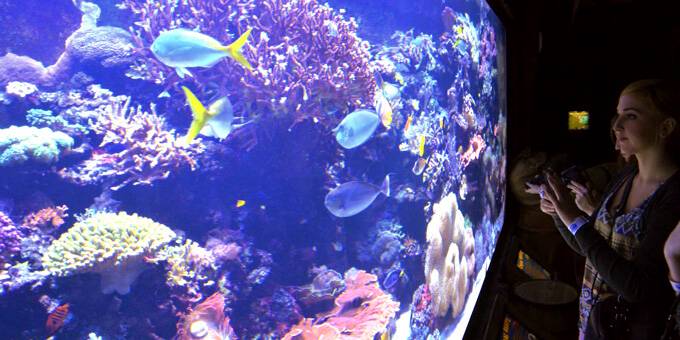 Downtown Aquarium[5]
Houston, TX
The Downtown Aquarium brings the life aquatic into the city with an impressive number exhibits, many of which are themed. For example, the shipwreck exhibit invites visitors into the sunken hull of a 17th century Spanish galleon which is surrounded by living coral reefs, a giant octopus, bright orange clownfish, and eels. Be sure to explore the multitude of other exhibits and then step outside to enjoy the Ferris wheel, shark voyage, carousel, and more.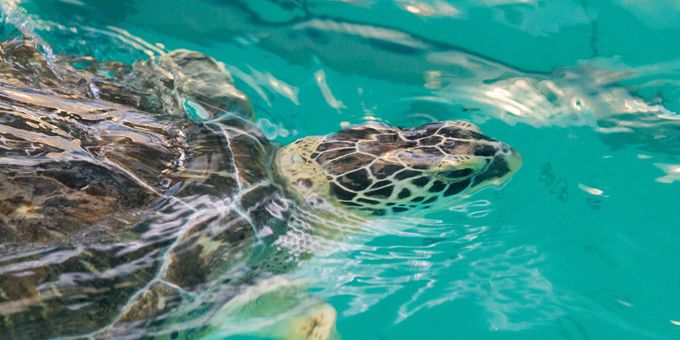 Clearwater Marine Aquarium[6]
Clearwater, FL
Home to the dolphin who inspired the Dolphin Tale movies, the Clearwater Marine Aquarium offers an array of impressive exhibits and experiences. View dolphins, otters, turtles, pelicans, and more in pristine exhibits as you learn about their habitats, ecosystems, and life cycles. View special exhibit rooms, watch surgeries take place, and explore behind-the-scenes facts and information about the popular Dolphin Tales movies. Visitors can even have the chance to meet the star of the show, Winter, and get up close and personal with the other dolphins at the aquarium.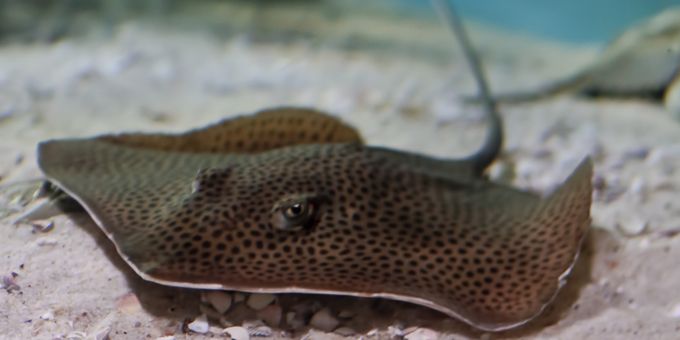 The Institute for Marine Mammal Studies[7]
Gulfport, MS
The Institute for Marine Mammal Studies showcases a number of the wonderful animals of the Gulf Coast and abroad. With reservations, visitors can check out the stingrays, horseshoe crabs, sea stars, and more in the Discovery Room. Visitors can also have the chance to learn about tropical birds and interact with dolphins during a presentation. In addition to education, the center also provides care for injured or stranded marine animals and conducts research on marine life.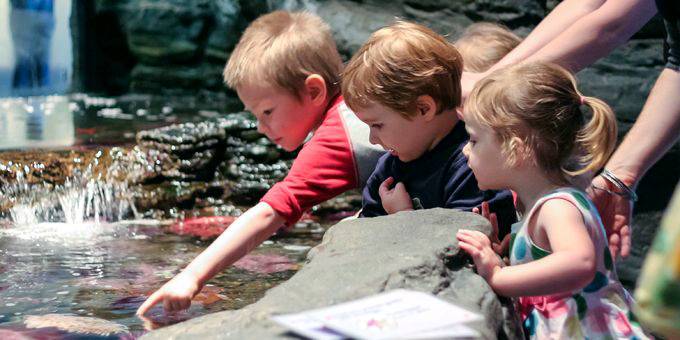 IMAG History & Science Center[8]
Fort Meyers, FL
The Imaginarium provides an educational and creative hands-on experience for kids. In addition to landlubber exhibits like a dino dig, kids can learn more about the ocean at any of the sea-based exhibits at the Imaginarium Aquarium. Here, kids can touch a stingray or horseshoe crab at the Sea-to-See Touch Tank, or view oceanic habitats which feature moray eels, lionfish, and more. Kids can also feed Japanese koi and southern catfish at the Fisheye Lagoon nearby. The Imaginarium is a great place to learn about the world and the creatures within it.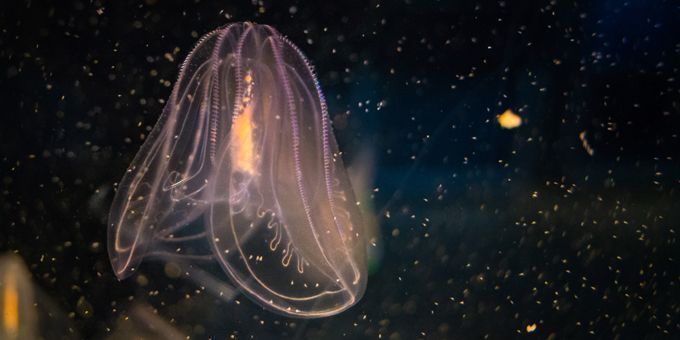 Dauphin Island Sea Lab Estuarium[9]
Dauphin Island, AL
The Dauphin Island Sea Lab Estuarium is an educational public aquarium which features more than 100 different species from four key habitats of coastal Alabama. The location boasts a 10,000 square foot exhibit hall, a 7,000 gallon touch tank with stingrays, and 31 aquariums where visitors can view marine creatures like stingrays, crabs, eels, sharks, jellyfish, and a variety of other unique fish. During the summer, you can take advantage of special excursions to surrounding habitats, like the salt marsh, where you can learn about the animals that call the coastal wetlands home.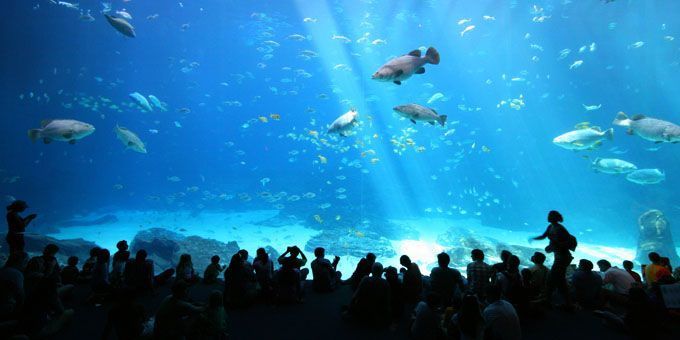 Georgia Aquarium[10]
Atlanta, GA
At the Georgia Aquarium, you can experience the vastness of aquatic life in a beautiful, state-of-the-art facility that houses thousands of species, both salt and freshwater. In addition to the various fish, this aquarium is distinguished as being the only facility outside of Asia that has live whale sharks on display. These giant creatures are housed in a 6.3 million gallon tank which is the centerpiece of the aquarium. Other animals housed at the aquarium include otters and penguins. In addition to the incredible exhibits, visitors can also take part in the numerous events including animal encounters, dolphin shows, and more.
Do you agree with our top ten list? Do you know of a cool aquarium that we overlooked? Tell us in the comments below, and be sure to Like and Share with your friends and family!