These Jurassic sites will leave you digging for more
For centuries, dinosaurs have captured the interest and imaginations of both young and old across the world. These terrible lizards that once roamed the Earth may be gone, but their legacy remains in the fossils and skeletons that are buried just beneath our feet. While there are thousands of locations where visitors can gaze at these fantastic discoveries and find out more about what the Earth was like in the time before humans, undoubtedly some of the most fascinating sites are located out West.
From track sites where you can walk the same ground as these prehistoric beasts to real dinosaur dig sites that allow visitors to see it firsthand, these ten sites are our top picks for some of the best places in the western United States for dinosaur lovers.
Prehistoric times have long since intrigued curious minds. Take to these unique dinosaur attractions to learn about these awesome creatures and take an exciting adventure with your family.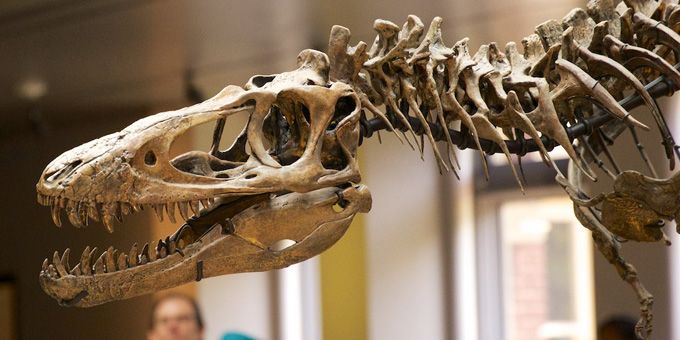 Dinosaur Hall in the Natural History Museum[1]
Los Angeles, CA
Los Angeles' Natural History Museum recently completed a new dinosaur hall that dinosaur-lovers shouldn't miss. This exhibit has 20 complete skeletons of dinosaurs and prehistoric creatures of the sea as well as more than 300 fossils. The Natural History Museum also holds the only three-piece Tyrannosaurus Rex growth charts in the world, along with three T. Rex skeletons of different ages. Families can 'excavate' dinosaur specimens in hands-on areas of the hall and catch footage of a real dinosaur hunting expedition!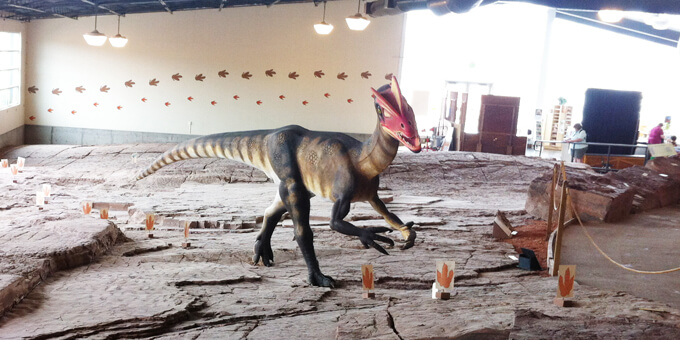 St. George Dinosaur Discovery Site[2]
St. George, UT
Located in Utah, this site has been called one of the "most significant dinosaur track sites in Western North America." The St. George Dinosaur Discovery Site features real, preserved dinosaur tracks and fossils of imprints from prehistoric fish and plants. What makes this location special is that the site features an unusual level of detail that can help scientists discover information about the behaviors of these ancient animals. Visitors can learn about the history of the area and the dinosaurs, see accurate dinosaur models and check out dinosaur remains found on the premise. There is a gift shop and museum on site, and visitors can leave their mark on dinosaur research by donating to help preserve this incredible site.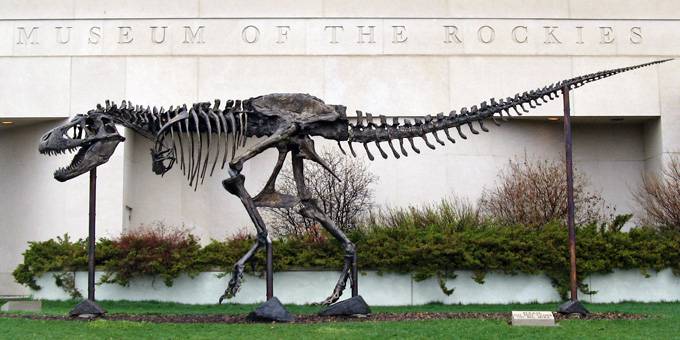 Siebel Dinosaur Complex[3]
Bozeman, MT
Home of the world's largest collection of T. Rex statues, the Siebel Dinosaur Complex at the Museum of the Rockies is a must-see for all dinosaur fans. In addition to a Triceratops growth series and dozens of one-of-a-kind fossils, this prestigious museum features 13 nearly-complete T. Rex skeletons, and the largest T. Rex skull ever found. It is also the home base of renowned paleontologist Jack Horner, who served as adviser for the Jurassic Park films.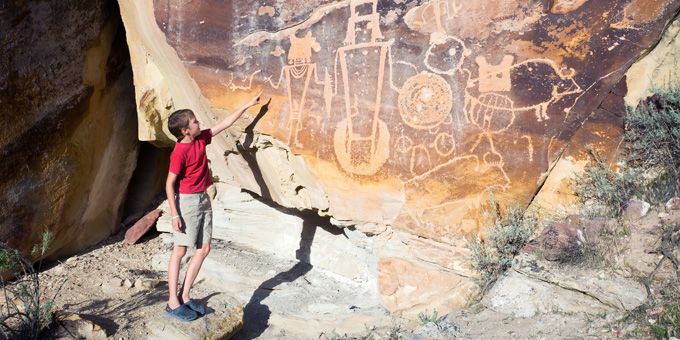 Dinosaur National Monument[4]
Jensen, UT
Located both in Utah and Colorado, Dinosaur National Monument displays tracks of dinosaurs that once roamed in these places. The detail which allows paleontologists to study these animals' behaviors still can be seen in the rocks covering the national park. Spend the night and camp with the family or come for the day and roam the same locations that the mighty lizards once trod. Be sure to check out the Exhibit Hall just North of Jensen, Utah, where you can touch real dinosaur fossils. Who knows—maybe you'll make a discovery of your own!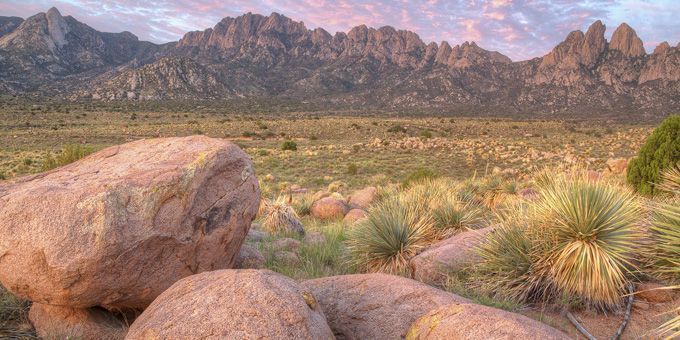 Prehistoric Trackways National Monument[5]
Las Cruces, NM
The Prehistoric Trackways National Monument is another government-protected region that visitors can explore. This site features plenty of dinosaur tracks and fossils from the Paleozoic Era that give scientists clues to what life might have been like during this time. Visitors can hike through the area and maybe even discover some fossils on their own. Unlike other sites on our list, this site doesn't have any specific visitor center and is instead open for exploration and discovery. Be sure to check out the Jerry MacDonald Paleozoic Trackways Collection at the New Mexico Museum of Natural History[6]. Much of the collection was found at this site and has since been moved for study and display.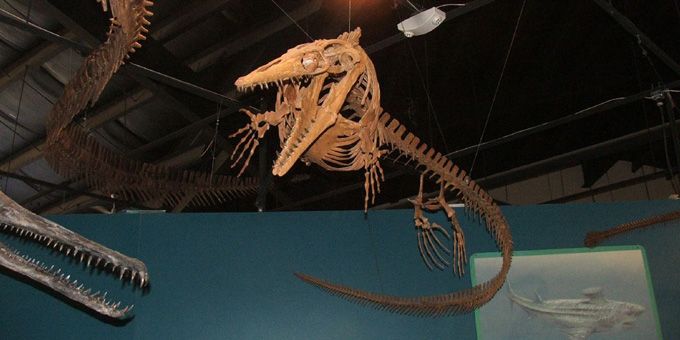 Rocky Mountain Dinosaur Resource Center[7]
Woodland Park, CO
While dinosaur exhibits can be found at many history museums and other learning centers, Rocky Mountain Dinosaur Resource Center has its very own Paleo Lab! Here paleontologists work on the preparation, restoration, molding and casting assembly, and finishing touches in a laboratory. More importantly, visitors can watch the whole process through glass and see how it's really done. The Prehistoric Paradise Store on site also has souvenirs and gifts to take home after a day of playing and learning.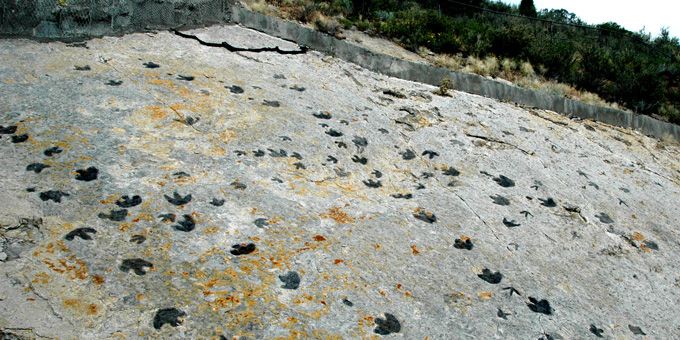 Dinosaur Ridge[8]
Morrison, CO
It's one thing to look at dinosaur fossils, but it's another thing entirely to be able to walk through the same paths. At Dinosaur Ridge, visitors can trace the steps on the Dinosaur Trail or the Triceratops Trail and see a simulated dig site to touch and experience real dinosaur bones and fossils for themselves. The Trek Through Time exhibit is extremely popular, and there are more than 37 trackways and 300 prints to see. This huge site is run by Friends of Dinosaur Ridge, a nonprofit organization and features a gift shop where you can pick up some fun souvenirs and support the organization trying to preserve this awesome site.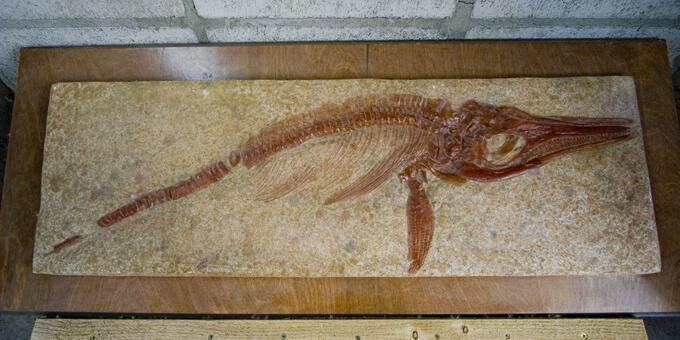 Berlin-Ichthyosaur State Park[9]
Austin, NV
Home to one of the largest collections of ichthyosaur fossils, the Berlin-Ichthyosaur State Park is the reason that Nevada has named the ichthyosaur as the state fossil, and visitors can check out the Fossil House on site to learn more about these amazing creatures. This site is where some of the largest ichthyosaur skeletons have been found, and it was named a National Natural Landmark in 1973. Visitors can take a Fossil Shelter Tour or get some fresh air at one of the many campsites.
Judith River Dinosaur Institute[10]
Billings, MT
The Judith River Dinosaur Institute is a little different than the other attractions on our list in that visitors can apply to take classes or even join dig sites to excavate dinosaur fossils. Available for children 12 and over as well as adults, this institute offers a once-in-a-lifetime chance to work alongside real paleontologists and learn about dinosaurs and the science behind excavating these skeletons and fossils. Part of the Little Snowy Mountains Dinosaur Project, this hands-on experience is for the truly dedicated dinosaur enthusiasts.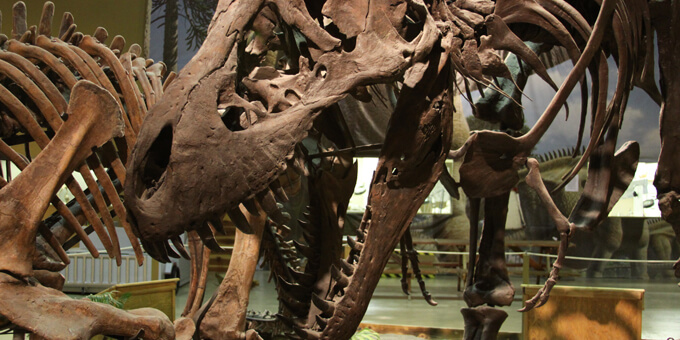 Wyoming Dinosaur Center[11]
Thermopolis, WY
Visitors can see more than 30 mounted and complete dinosaur skeletons at the Wyoming Dinosaur Center as well as realistic dioramas. Located only a short distance from Yellowstone National Park and the Star Plunge at Hot Springs State Park[12], this site houses not only an educational museum filled with fossils, but also an active dig site where visitors of all ages can see real paleontologists at work and try their hand at "Dig for a Day."
Have you ever seen any of these amazing dinosaur attractions? Did your favorite make our list? Tell us in the comments below, and like and share with your dinosaur-loving friends!