YOUR PEACE OF MIND IS OUR TOP PRIORITY
Should you need to cancel at any time, you have up to 48 hours from your vacation start date to do so for a 100% future travel credit.
Next time you visit, see New York, Los Angeles, or Philadelphia through a different lens.
When I was a kid, my family attended a church on the south side of Chicago. We'd wake up bright and early every Sunday morning, climb into the minivan, and make the hour-and-a-half commute from our home in northwest Indiana. Most mornings, I would sleep the whole way there and wake up to a view of the church parking lot. But every once in awhile, I would manage to keep my eyelids propped open and watch the cars whiz by on I-90.
Once we took the exit ramp into the city, it was a short drive to the church. The route on 51st Street past the Projects was a whole different world when compared to my hometown in Indiana, and old graffiti-covered brick walls lined the busy street. I never really paid much attention to the urban art of Chicago, but looking back, I wish I had.
Gabriel Schoenberg, on the other hand, encourages people to do just that. He is the founder of Graff Tours[1], the very first tour company dedicated to enhancing awareness and appreciation of graffiti and street art.
What is your opinion on graffiti? The likes of Bankzy have made graffiti artists popular in the last few years, challenging the concept of art versus vandalism. This awesome urban tour sets out to change minds and shine a new light on the talents of graffiti artists.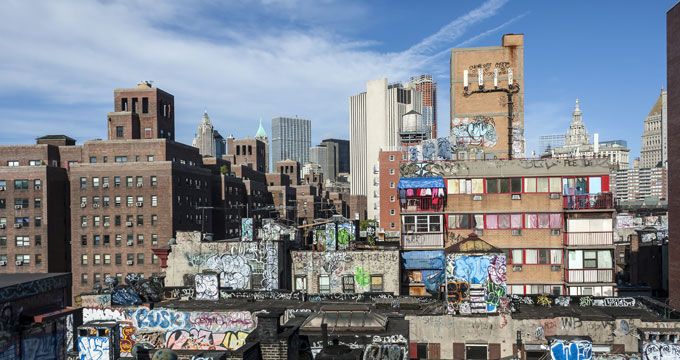 Schoenberg was studying abroad in Argentina when he took his first graffiti tour in Mundo. The experience led him to believe that one can learn a lot about a city by taking the time to study its graffiti, so he came home to Brooklyn, New York and started his very own graffiti and street art touring company.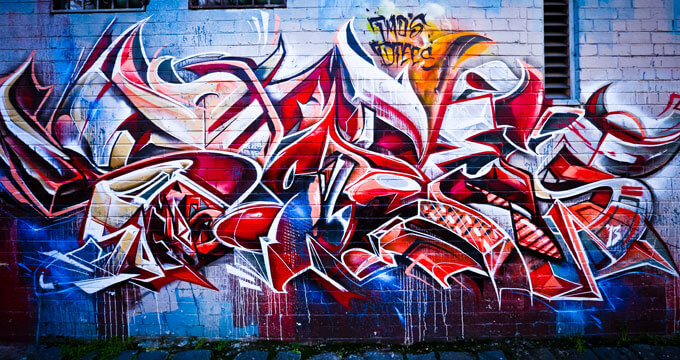 Today, he leads visitors around the streets of New York City to take a closer look at some of those colorful creations that seem to get lost in the cityscape of sky-high buildings and bustling commuters.
Guided tours include viewings of all kinds of public art: classic graffiti, tape art, wheat paste, stencil art, yarn bombing, and more. Each tour delves into the history and current happenings of New York City graffiti artists, and one tour is never identical to the next.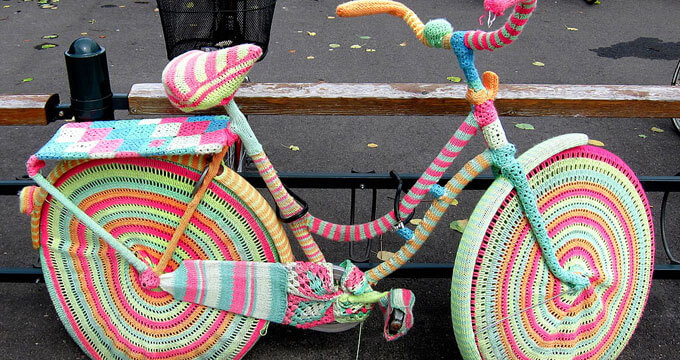 With tours, hands-on workshops, and an online art gallery, Schoenberg's company believes "the best way to see a city is through the lens of public art."
But Graff Tours isn't just limited to New York City. The company also invites visitors of Los Angeles[2] and Philadelphia[3], the birthplace of graffiti, to scour the streets for urban art and learn to appreciate and be inspired by this distinct medium.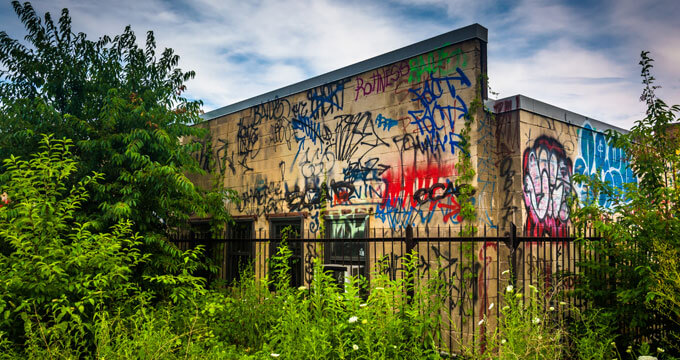 Other companies like Street Art Walk[4] and Mr. Aristotle[5] have hopped on the bandwagon, hoping to provide visitors of all ages and backgrounds with a new way of exploring some of America's biggest cities.
So what do you think? Is a graffiti tour something you'd want to try next time you visit New York, Philadelphia, or Los Angeles? Let us know in the comments below!
Infobox:
Tape art: Pictorial art or logos applied directly to a surface by means of colorful duct tape or masking tape.
Wheat paste: An adhesive that graffiti artists use to stick their paper art onto surfaces. The adhesive is a simple mixture of wheat paste and water.
Stencil art: These stencils are usually made from cardboard or paper and are cut in a specific design. The artist then projects the design onto a surface by spray painting or using a roller to paint over the stencil.
Yarn bombing: A kind of graffiti that utilizes knitted or crocheted yarn instead of paint or chalk. Artists wrap colorful yarn around light posts, trees, bridges and other city landmarks.