Bill Cosby continues performing despite numerous accusations of sexual misconduct.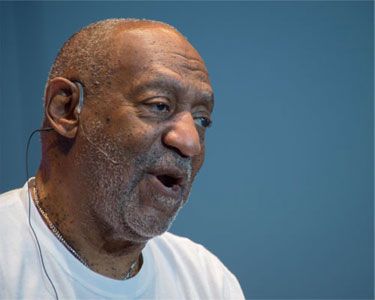 William H. Cosby Jr. is one of the most popular entertainers of our time. His prevalence in the entertainment industry helped redefine racial barriers in America, but recent allegations of sexual harassment and rape have threatened to corrupt the persona of 'America's Favorite Dad.'
Cosby's commitment to education and wholesome entertainment continues, as does his silence in response to the ever-growing list of accusations against him. How does this affect his performance schedule now and what will the future of Cosby's career look like? It's hard to speculate, but let's take a deeper look into Cosby's life and his current situation.
How it all began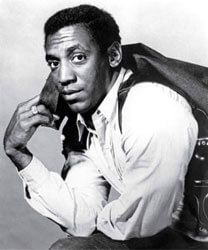 Born in Pennsylvania on July 12, 1937, Cosby grew up with three younger brothers in a low-income household. Cosby's mother always emphasized the importance of education, and she frequently read classic literature to them.
Inside the walls of the classroom, Cosby's teachers recognized that he was intelligent, but he preferred to be the class clown. Eventually, his lack of focus lead to his failing the 10th grade. He enlisted in the Navy and was able to earn his high school diploma while in the service. When he left the Navy, he attended Temple University in Philadelphia on a track scholarship.
While in college, Cosby worked in a local café as a bartender and customers frequently commented on his ability to make people laugh. He decided to follow his natural inclination and pursue stand-up comedy, starting off in a variety of area venues.
Comedian and actor Carl Reiner quickly discovered the talented, young Cosby and a few years later, he was featured on The Tonight Show, The Ed Sullivan Show, and The Mike Douglas Show.
Breakthrough and success
Cosby's career continued to grow and before his first role on a television series, he broke into the world of advertising by endorsing White Owl cigars. Soon after, his role in the 1965 TV series I Spy resulted in a swelling of his popularity. He paved the way for many other up and coming African American entertainers by becoming the first African American actor to star in a weekly television series, and the first to receive an Emmy.
Cosby's routines quickly gained a large following nationwide and his numerous stand-up albums earned him six Grammy Awards. In 1969, he created the animated character Fat Albert followed by the 1970s TV series Fat Albert and The Cosby Kids, an educational and entertaining show that highlighted prevalent social issues.
In 1974, Cosby became the celebrity spokesperson for Jell-O — a professional relationship that would last more than 30 years and also made appearances in commercials for a Coca-Cola campaign that spanned the years of 1979 to 1981.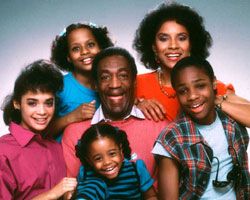 He continued to further his education during this time, and earned his doctorate in urban education in 1977 from the University of Massachusetts Amherst.
The 1980s came with the even greater success of his well-known TV production The Cosby Show, which became one of the most successful sitcoms of its time. The popular television series revolved around the Huxtables, an upper middle class African American family. That kind of positive representation of an African American family on TV was few and far between at the time, but millions of viewers around the globe loved it. The Cosby Show had a successful eight-year run and won three Golden Globes, two Primetime Emmy Awards, and numerous other awards of recognition.
Accusations of sexual misconduct
Amid all of his success as an entertainer and educator, in January 2004, director of operations for Temple University's women's basketball team Andrea Constand, accused Cosby of sexual assault. Since then, more than 34 women have stepped forward with assault or rape allegations against Cosby.
Overall, Cosby has remained relatively silent in response to these accusations. In November 2014 during an interview on NPR's "Weekend Edition," he refused to answer questions about it. His lawyer followed the interview with a statement saying Cosby wasn't going to "dignify these allegations with any response."
The accusations were also brought up in a recent interview with AP, and Cosby told a reporter to "scuttle" certain parts of the discussion because he thought AP would have more integrity than to ask such a question.
There have been some serious consequences for Cosby as a result of the latest slew of allegations.
TV Land removed all reruns of The Cosby Show from its program lineup.
Netflix had planned to air a Bill Cosby special in November of 2014, but then decided against it.
NBC ditched a new show it had been working on with Cosby.
A number of shows on Cosby's 77 tour were cancelled.
Although many former fans of Bill Cosby have turned their backs on him, he still has many supporters. Both Jill Scott and Whoopi Goldberg defended Cosby's innocence in December 2014, citing the lack of hard evidence supported by a rape kit. That same month, Vanity Fair published a statement from Camille Cosby in response to all the allegations.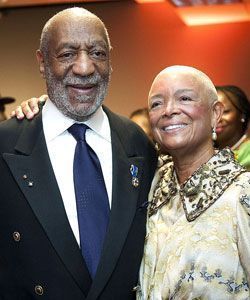 "A different man has been portrayed in the media over the last two months. It is the portrait of a man I do not know. It is also a portrait painted by individuals and organizations whom many in the media have given a pass. There appears to be no vetting of my husband's accusers before stories are published or aired. An accusation is published, and immediately goes viral.

We all followed the story of the article in the Rolling Stone concerning allegations of rape at the University of Virginia. The story was heartbreaking, but ultimately appears to be proved to be untrue. Many in the media were quick to link that story to stories about my husband—until that story unwound.

None of us will ever want to be in the position of attacking a victim. But the question should be asked - who is the victim?"
Upcoming performances
Bill Cosby's official website billcosby.com[1] no longer maintains a list of his upcoming shows, but we were able to find a list on pollstar.com and contacted those theaters to confirm any cancellations. Cosby recently performed in Branson, Missouri at the Oak Ridge Boys Theatre and he has five more upcoming shows on his current tour. As of March 2, they are:
March 14: Wheeling, WV - Capitol Theatre
March 27: Baltimore, MD - Modell Performing Arts Center at the Lyric
March 28: Charleston, WV - Charleston Civic Center
May 2: Atlanta, GA - Cobb Energy Performing Arts Centre
September 25: Branson, MO - Oak Ridge Boys Theatre
Will you be attending any of Cosby's upcoming performances? What do you think about Bill Cosby performing in these communities after such allegations have been brought into the public light? Share your thoughts and let us know!