"Beam me up, Scotty!"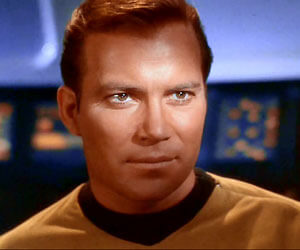 For a trekkie, what could be better than an official Star Trek Cruise hosted by the REAL Captain Kirk? Umm, nothing. And I know as I write this, my mom is off somewhere having the ultimate freakout.
If it sounds too good to be true, it's not. So you might as well go book your tickets now because the first ever Star Trek Cruise will set sail on January 9, 2017 with William Shatner taking the reigns as host. Costumes are encouraged and if you're feeling particularly brave, wear your red shirt.
Star Trek is one of the most iconic pieces of pop culture in modern history. For Trekkies, there is nothing better than to celebrate this legendary series than with a Star Trek themed adventure.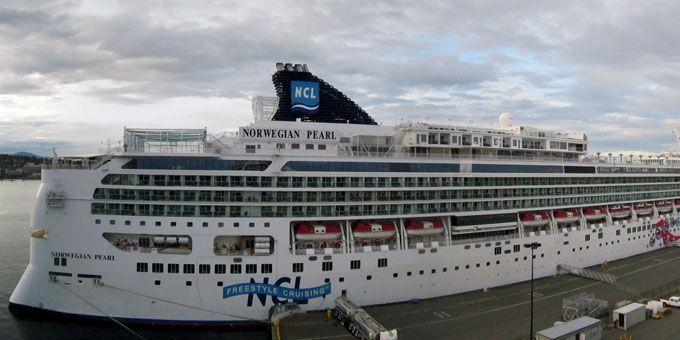 Thousands of Star Trek fans are expected to board the Norwegian Pearl, which will embark on a one-of-a-kind, six-day venture beginning in Miami. The trip around the Gulf of Mexico includes visits to Cozumel, Nassau and the private island of Great Stirrup Cay, but once I fill you in on all the details, you probably won't even consider leaving the boat.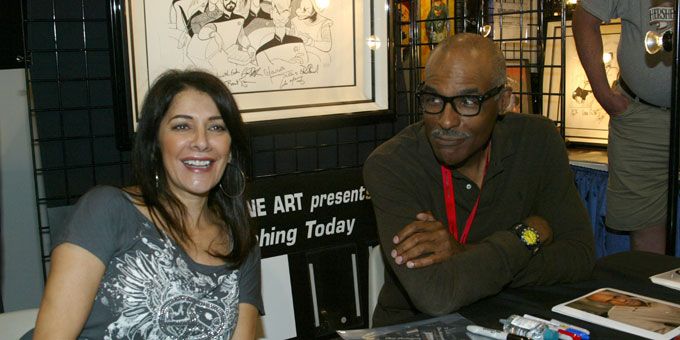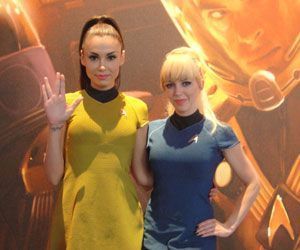 The themed cruise is a part of Star Trek's 50th anniversary celebration and will feature a variety of activities and entertainment starring several actors who were featured on Star Trek episodes like Casey Biggs, Vaughn Armstrong, Marina Sirtis and Denise Crosby, to name a few.
It's entirely possible for cruising guests to immerse themselves in the Star Trek universe with a crew dressed in Starfleet uniforms, recreations of notable locations from Star Trek movies and TV shows onboard the ship and countless themed events and activities including: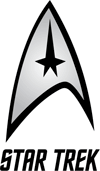 Q's Masquerade Ball (hosted by John de Lancie)
Risa's Festival Of The Moon Party
Starfleet's Intergalactic Gala
Star Trek movie showings on the deck
Star Trek trivia contests
Star Trek Catan games
artist clinics and Q&A seminars
celebrity blackjack and poker tournaments
three Star Trek themed bars: Quark's Bar, Ten Forward Bar and the 602 Club
Additional events and attractions are still in the works and will be announced at a later date.
Entertainment Cruise Productions is responsible for producing this amazing experience, and although there have been other Star Trek cruises in the past, this is the first licensed by CBS Consumer Products, and arguably, the most immersive.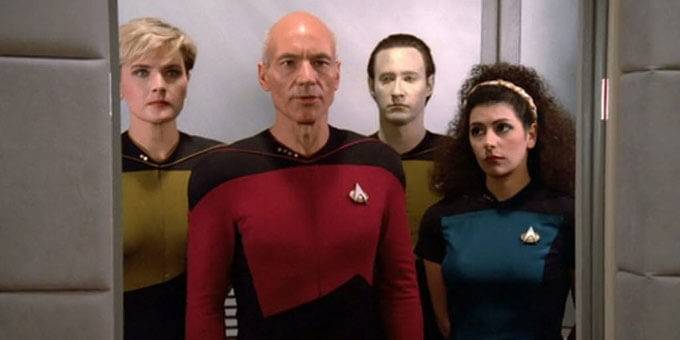 So while you're daydreaming and envisioning yourself chatting it up with William Shatner, playing a life-sized Star Trek Risk game or sitting back enjoying an alcoholic beverage at Quark's Bar from Deep Space Nine, you should know that there's no longer an excuse to not boldly go where no one has gone before. "Trek" it out here[1].