Discover these cities' natural beauty with this popular 21st century game.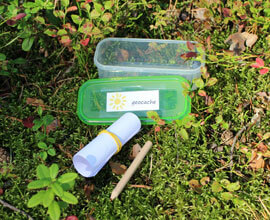 There are more than 2 million active geocaches in the world, inviting treasure hunters everywhere to get out of the house and explore new places. Don't know what geocaching is? Read about it here[1]. The popular world-wide game first started in 2000 and has been growing ever since!
While there are thousands of hidden caches all over the United States, Colorado provides some breathtaking scenery in which to search for them. With more than 222 state wildlife areas and magnificent features like the cliff city of Mesa Verde, Pike's Peak and the world's largest flat-top mountain: Grand Mesa, who knows where your geocaching will take you. So without further delay, here are the 10 best places in Colorado to geocache.
Geocaching is a unique activity that has taken over the world. Put your caching skills to the test with these awesome Colorado destinations!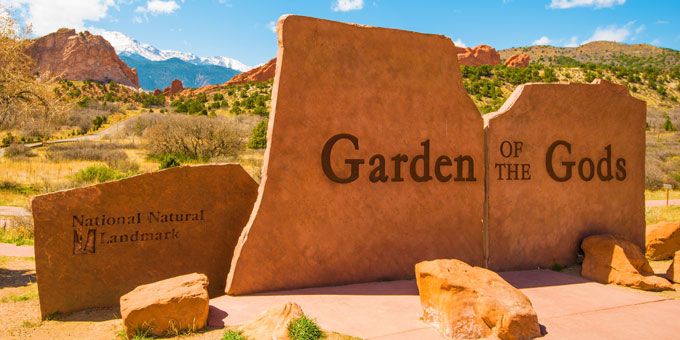 1. Colorado Springs
Colorado Springs is home to thousands of caches, the most popular of which will lead you to some pretty awesome locations. Follow your GPS to the Garden of the Gods Nature Center, the city's Fallen Firefighter Memorial, one of the oldest homes in Colorado Springs and the urban Mesa Valley Trail. The Paul Barclay Stash[2], another one of Colorado's first caches hidden, will take you on a quarter of a mile hike up the forested Mays Peak summit. For more fantastic mountain views, try finding the Pike's Peak View[3] cache. Some geocachers say it's a tough find but it's a rewarding one.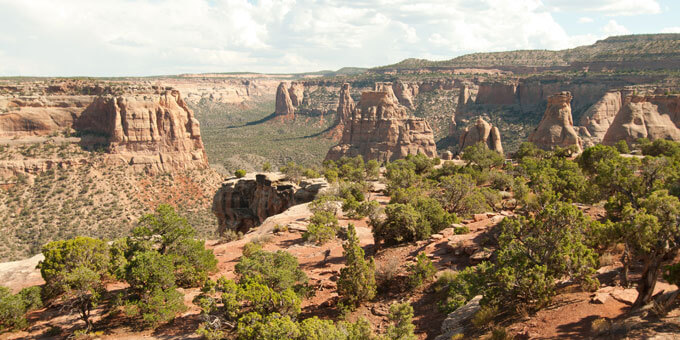 2. Grand Junction
Grand Junction, Colorado is one of the best places to be if you're looking for fun, free things to do, not to mention, this popular mountain biking hotspot is home to more than 450 caches. The many treasures hidden within the red rock landscape offer adventurous hikes through the slopes, but there are also many caches hidden within the city itself. So an enjoyable trek through the shops and restaurants of the downtown area could lead to the discovery of a cache or two as well as a delicious meal at one of the local restaurants or a mini shopping trip. Grand Junction is full of cultural museums and art, great shopping, fun local events and festivals. One hidden cache here will even lead you on a walk through the fascinating street art of old downtown Grand Junction.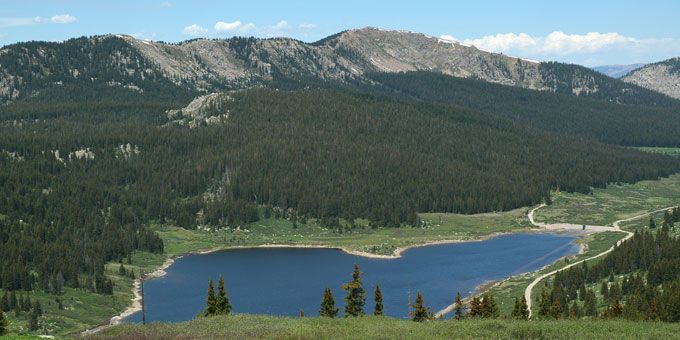 3. Leadville
More than 100 caches are waiting for you in Leadville, Colorado, one of the greatest towns in America, according to Men's Health, the Denver Post and Runner's World. At an elevation of 10,152 feet, hiking to find some of those caches can be physically taxing, but if you take your time, you're bound to see some incredible wildlife and stunning views of the mountain tops that surround Leadville. This town, while full of incredible overlooks, is also full of incredible history, and the most popular cache stashed away here will take you to a cemetery where you'll uncover a sad yet important piece of Colorado's story.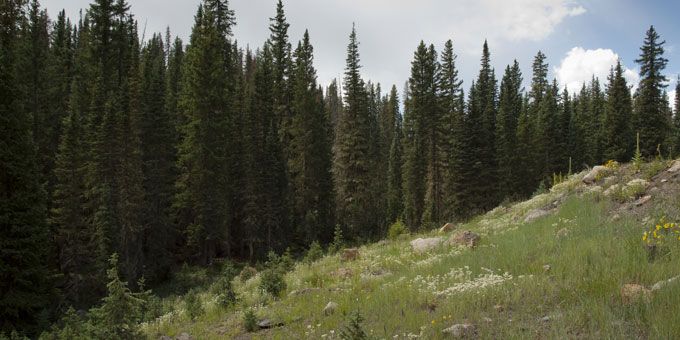 4. Pagosa Springs
Pagosa Springs is a small town nestled within the pine-filled forests of the San Juan National Forest and is a gorgeous place to hunt for caches. There are 27 registered caches hidden within the area and the climate is mild year round, making it ideal for outdoor recreation. Pagosa Springs is also home to the Pagosah Hot Spring. Although you can visit the spring, it's is way too hot to actually swim in, but three different resorts in town have taken advantage of its mineral water and created an oasis for visitors' ultimate relaxation, featuring indoor and outdoor hot baths, rooftop pools and more. Several caches are located near the springs and in order to log them, you have to get up close and personal with the mineral water — a great excuse to experience the town's namesake.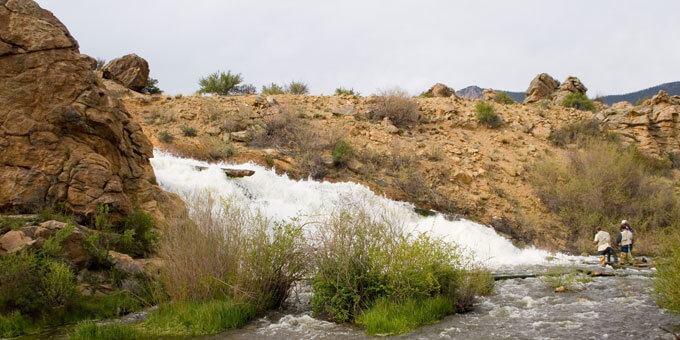 5. Tarryall
The tiny town of Tarryall, Colorado really doesn't have much going on in the way of tourist attractions, but the caches hidden here will lead you to some great photo ops highlighting the gorgeous mountain scenery of the area. Tarryall is also the location of the very first geocache hidden in Colorado[4], which you can still go find. It's a fun one that requires a small hike up a hill from Highway 77. The original town of Tarryall is actually a ghost town today, but the newer unincorporated Tarryall, home to just a few residents, is located just 29 miles southeast of the ghost town. Both locations would be interesting to explore, so consider making the short drive after you find the original Tarryall cache.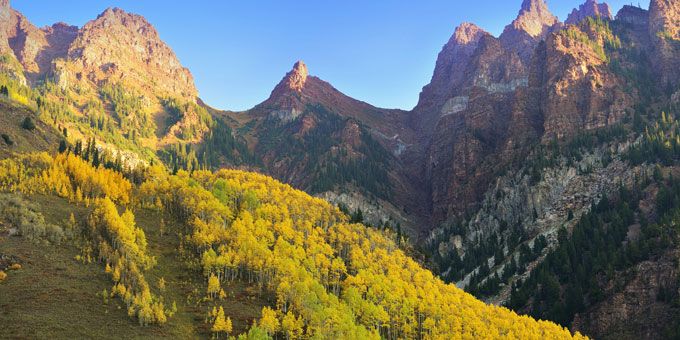 6. Conifer
Treat yourself to an outdoor adventure in the beautifully forested city of Conifer, CO, just 45 minutes southwest of Denver. With more than 200 registered caches in the area, it's the perfect place for those who love a good hike while searching for a cache. Find some of these caches in well-visited locations like the Historic Yellow Barn and Well or venture off to the rugged Berrian Mountain Park. The trail up to the peak is littered with caches and the rough terrain is well worth the work as it's rewarded with awe-inspiring views over Conifer.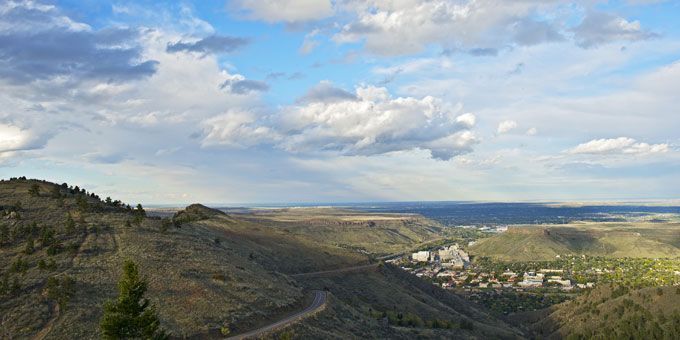 7. Golden
Golden, Colorado is one of the premiere geocaching locations in Colorado, not merely because of its more than 1,400 logged caches, but because of the variety of locations in which you can find them. Golden is known for its small town charm and being the home of Coors Brewery. Also in Golden, is the Dinosaur Ridge Trail[5], a 1.5-mile trail featuring hundreds of fossilized dinosaur tracks. As if walking that trail wasn't already fun, there are several caches hidden along it, making for an exciting treasure hunt filled with prehistoric artifacts.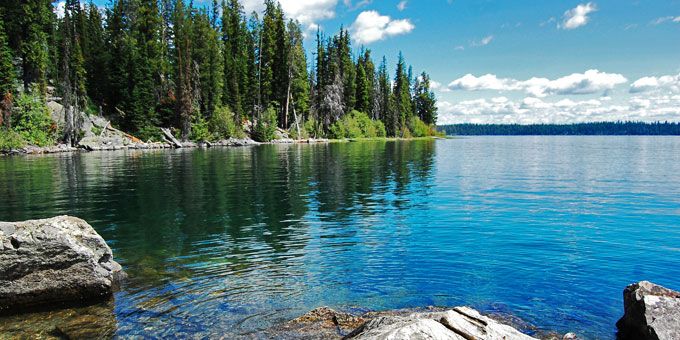 8. Orchard
Jackson Lake State Park in Orchard, Colorado, an hour northeast of Denver, is a fantastic location to go geocaching, but no one wants to let that secret out. (Oops.) The park is home to a beautiful beach and 260 campsites so you don't even have to head home after your geocaching adventure — you can stay the night! The area is well known for its many outdoor activities including boating, fishing, hiking, hunting and biking. If you do make it out to Orchard, try finding the "Butterfly Remembers Jackson Lake[6]" cache and you'll have plenty of opportunity to explore the park, all while being just minutes away from the water's edge.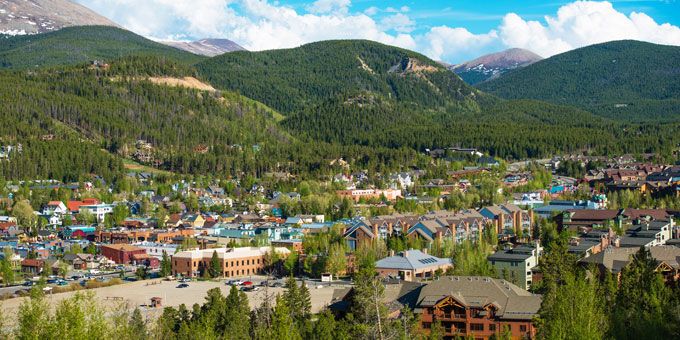 9. Breckenridge
We all know Breckenridge is where you go when you want to ski, but it's also home to nearly 300 caches. A fun and exciting environment filled with lodges, small shops, local restaurants art studios, museums and mountains serves as the perfect backdrop for a geocaching adventure. Some of the hidden caches will take you on walking tours of the city, requiring that you answer questions about the history of Breckenridge as you explore its streets. Others, like the Frewey's Rock Cave[7] cache, will lead you on a hike through rugged trails to uncover some of the area's most beautiful natural features. Summer is the perfect time to plan your geocaching trip to Breckenridge, with tons of fun local events taking place during the warmer months, perfect weather for biking, nature walks and frequenting all the outdoor patios and decks with gorgeous mountain views at all the restaurants in town.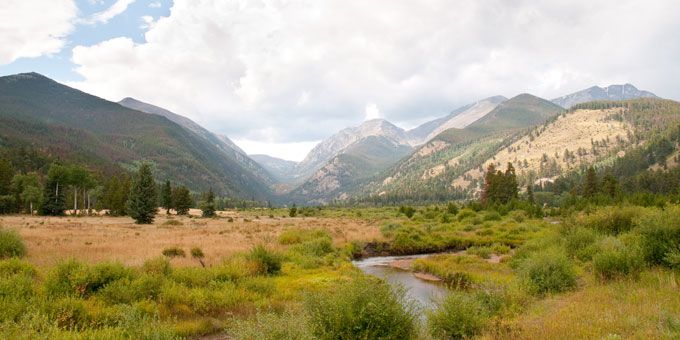 10. Red Feather Lakes
This slow-paced mountain town is located in the great Rocky Mountains, encased by the lush Roosevelt National Forest. Red Feather Lakes, Colorado offers scenic relaxation alongside nearly 150 caches, many hidden in plain view. The West of Lady Moon[8] cache offers a magnificent hunt with unparalleled scenery, and the cache entry on geocaching.com[9] offers an abundance of interesting Colorado history behind the real life character Lady Moon, the Colorado trail's namesake.
Have you given the adventure-seeking hobby of geocaching a try yet? Leave us a comment below and let us know where you search for hidden caches most often!