For when you want more than just a simple cup of joe.
After the 1971 opening of the original Starbucks and America's introduction to the coffee bar, Seattle exploded into a mecca of java-sipping coffee enthusiasts and cafes on every corner. Today, everyone knows Seattle is the place to go if you want to experience a true slice of coffee culture, but with 2.5 coffee shops for every 1,000 Seattleites, it's hard to know where to start. And that's where we come in.
Coffee aficionados may all have different standards for what they consider to be "great" coffee, but we've compiled a list of 15 coffeehouses that have all been given consistent high ratings from visitors and locals alike. Take a look!
Whether you are a classic coffee drinker or like to shake things up with a macchiato or frappacino, these coffee shops offer everything from lattes to cold brews. They are Seattle's finest coffee spots, so be sure to energize yourself at one of these cafes.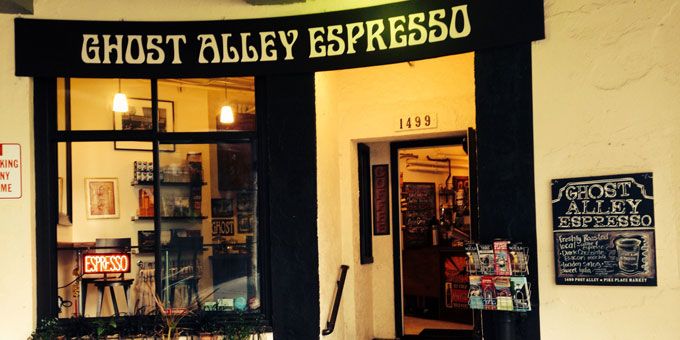 1. Ghost Alley Espresso
1499 Post Alley, Pike Place Market, Seattle
Ghost Alley Espresso offers guests a sample of the most unlikely pair: ghost tours and coffee. Groups meet at Ghost Alley Espresso[1] for the start of the ghost tour, located beneath Seattle's popular Public Market Center and right next door to the Gum Wall. Grab a mystery mocha, pumped full of ingredients like brown sugar, passion fruit or sea salted-caramel before heading off into the historic streets of Seattle for a ghost tour. A guide will share all the local legends featuring the souls that once walked the same streets, and a hot cup of coffee will be a warm accompaniment to the chilling stories shared.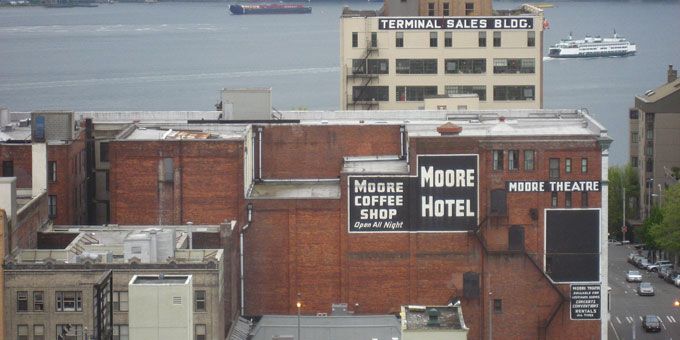 2. Moore Coffee Shop
1930 2nd Ave., Seattle
Moore Coffee Shop[2] is a younger cafe, established in 2011, but it has earned the high regards of customers everywhere with its spot-on coffee and ridiculously cool latte art. I'm talking detailed butterflies, dogs faces, Shrek, bunnies … pretty much anything you can think to sketch in the foam that tops a latte. This small shop also offers two menus: a waffle menu and a sandwich menu, both featuring fresh ingredients and bold flavors for an all-around delicious experience.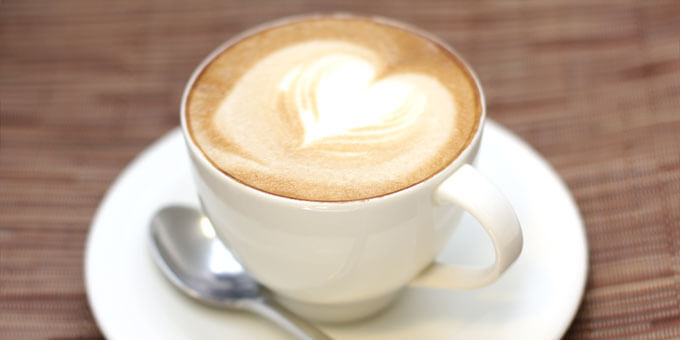 3. Milstead & Co.
770 N. 34th St., Seattle
Milstead & Co. is nestled in the city near Seattle's historic Fremont Troll and is perfect for the coffee drinker who likes to try new things. This coffee shop frequently features different coffees from a variety of roasters, so customers never know what they might find, but they can be sure that each and every new taste will be made with the highest quality ingredients. Milstead & Co. opened its doors in 2011 and continues to be a bright spot in Seattle's coffee scene.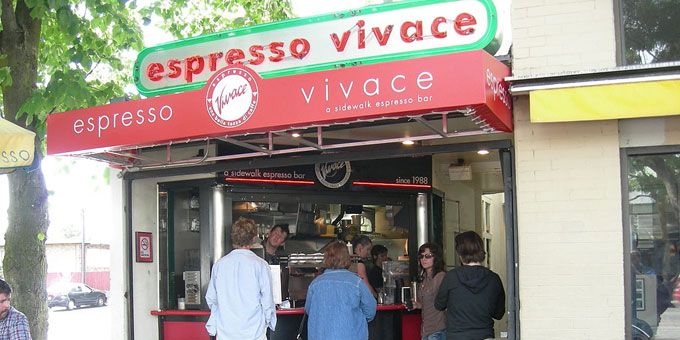 4. Espresso Vivace Sidewalk Bar
321 Broadway Avenue East, Seattle
David Schomer, the owner of Espresso Vivace[3], is a very successful roaster, author and business owner, and his dedication to quality coffee shows in the product he serves his customers. A cup of coffee here is a bold taste of perfection, as each blend is slow-roasted to intensify its full, caramel flavor. Espresso Vivace also has two other locations in the city; one in Capitol Hill and the other in South Lake Union. For those interested in learning more about coffee roasting, David keeps up a very informative blog[4] featuring brewing tips, reviews, and small business.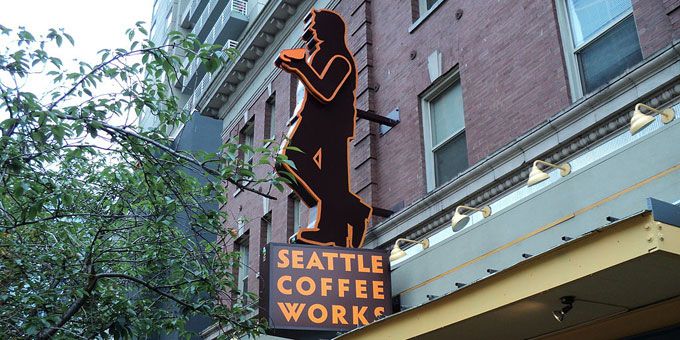 5. Seattle Coffee Works
107 Pike St., Seattle
Often regarded as one of Seattle's best, Seattle Coffee Works[5] reaches far beyond America, with blends from Africa, Asia Pacific and Latin America. The globally sourced coffee comes straight from the farmer, is roasted in house and then is served to coffee enthusiasts from all over who come to taste the difference in quality. Seattle Coffee Works also invites its consumers to really understand the roasting and tasting process with the Slow Bar, where guests can enjoy any cup of coffee to order. The Express Bar provides more of a traditional coffee shop experience.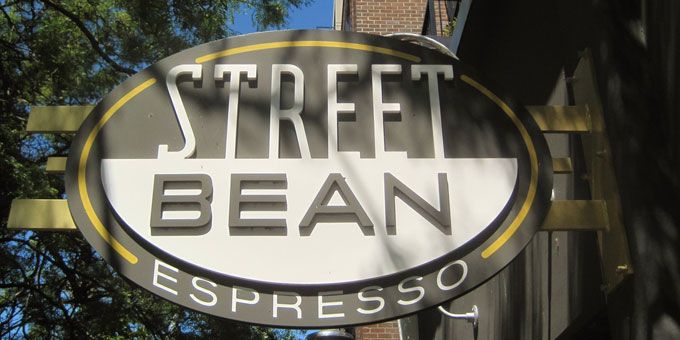 6. Street Bean Espresso
2711 3rd Ave., Seattle
Street Bean Espresso[6] is more than just your average coffee shop. It's actually a nonprofit organization committed to getting young people off the streets and into a stable work environment that provides them with valuable skills, a mentorship and supportive environment. Not only is the purpose behind Street Bean Espresso amazing, but so is the coffee. And when a purchase goes toward improving the lives of young people in Seattle, it makes the experience all the more sweeter.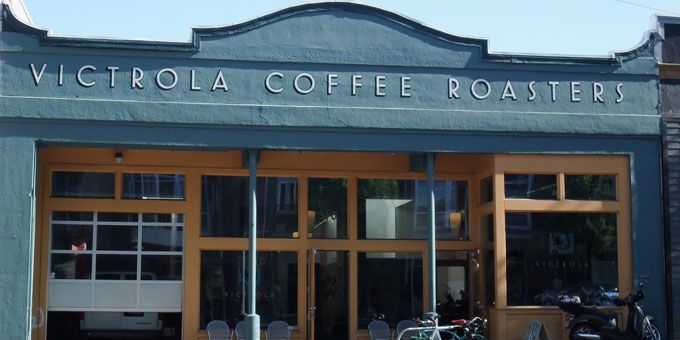 7. Victrola Coffee Roasters
310 E. Pike St., Seattle
Victrola Coffee Roasters[7] is dedicated to sharing a love of coffee with each and every person who steps through the door. Weekly public tastings are complimentary and invite coffee drinkers to indulge in the delights of coffee tastings while in a casual, relaxed atmosphere. The coffee brewed here is gathered from all around the world and roasted a the Pike Street location, for a fresh, bold taste. Victrola Coffee has two other locations; a coffee and art café on 15th Avenue and the quaint Beacon Hill location.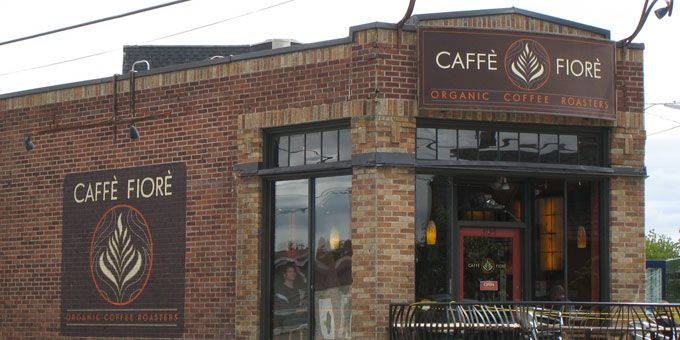 8. Caffé Fiore - organic coffee house
224 W. Galer St., Seattle
Seattle's first organic coffee house has impressed consumers all over the city, meriting four different locations[8] for those coffee fanatics to get their fix. If you're into the pesticide, herbicide and fertilizer-free products, this place is definitely for you. The coffee beans used to make the beverages here are grown using organic farming methods and the taste is as good, if not better, than traditionally grown and produced coffee. Caffé Fiore roasts a consistent quality cup of coffee and you'd be hard pressed to find anything else like it in Seattle.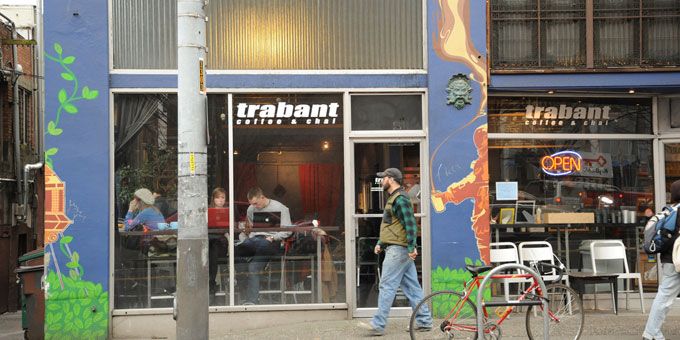 9. Trabant Coffee & Chai
1309 NE 45 St., Seattle
Seattle's University District just wouldn't be the same without Trabant Coffee & Chai, a trendy cafe serving up delicious lattes, cappuccinos, mochas and espressos. Did we forget to mention the fantastic sweet chai and spicy devi chai? Because you don't want to miss those. Not only are all the syrups that flavor your coffee made in house, but Trabant Coffee & Chai also provides guests with an eclectic menu featuring a broad variety of breakfast, lunch and dinner dishes. This coffee house also has a reputation for hosting some of Seattle's best musicians and a second location can be found on Pioneer Square Cafe.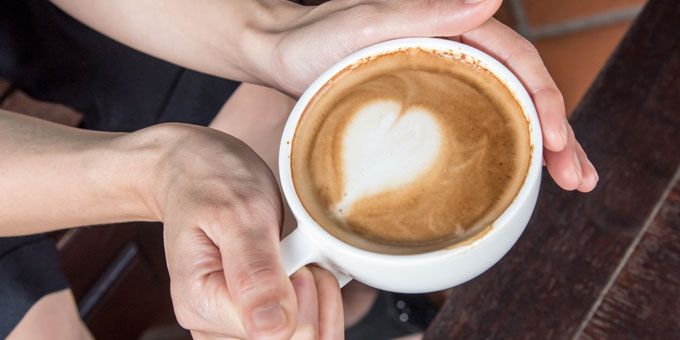 10. Vif Wine and Coffee
4401 Fremont Ave. North, Seattle
Coffeehouses and wine shops don't always fare well together, but in the case of Vif Wine and Coffee[9] the opposite couldn't be more true. This establishment welcomes all winos and coffee addicts to experiment with locally sourced coffee from Olympia Roasting Company and a broad selection of natural wines. Morning, afternoon, brunch and snack menu are also offered, so guests can sit and stay for awhile while soaking up the bright and simple interior. Vif Wine and Coffee has a good thing going and it's worth checking out.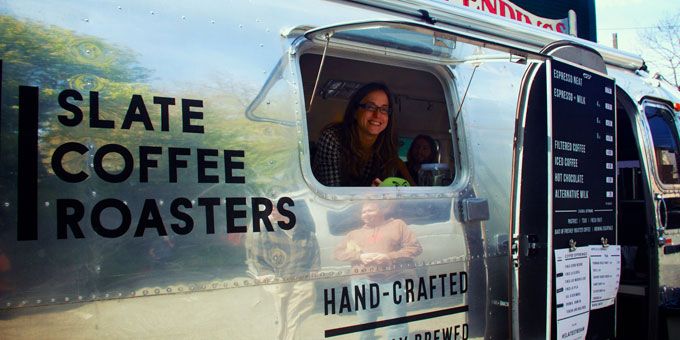 11. Slate Coffee Roasters
5413 6th Ave. NW, Seattle
The employees of Slate Coffee Roasters[10] are always eager to share your coffee's story with you, as you sip on a drink that probably came from somewhere far across the globe. This company sources its coffee from various regions around the world and uses a roasting technique called "exposure roasting" to pull those unique tastes and qualities to the forefront of the flavor. A cup of coffee from Slate Coffee Roasters is an international experience and the ordering process invites you to taste it in a whole new way. After an order is placed, it's served on a tray with three small wine glasses; one of espresso, another of steamed milk and the third with both blended together. Sip them in that order and you'll be surprised what you'll discover.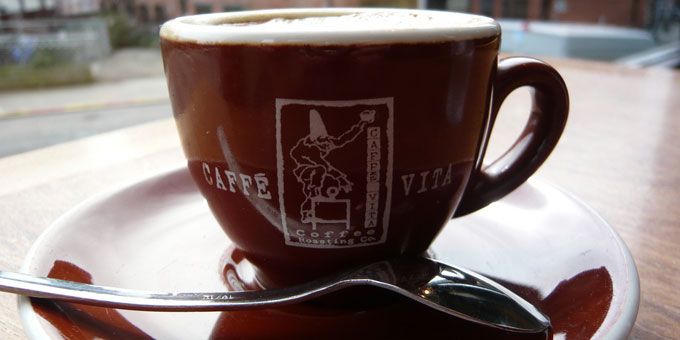 12. Caffe Vita
1005 East Pike St., Seattle
Caffe Vita[11] has a large presence in Seattle with six different locations in Capitol Hill, Fremont, Queen Anne, Pioneer Square, Phinney Ridge, Seward Park, Olympia, Alberta, Old Town, Silverlake and Lower East Side. (Whew.) What's cool about this place is it offers a public brewing school every month for free. The complimentary is a marketplace of ideas discussing the many methods of brewing coffee and is hosted by the Caffe Vita Capitol Hill location on Pike Street. Not only is it a great way to learn about coffee, but it's also a fun opportunity to grab a cup of delicious coffee and meet other java fanatics.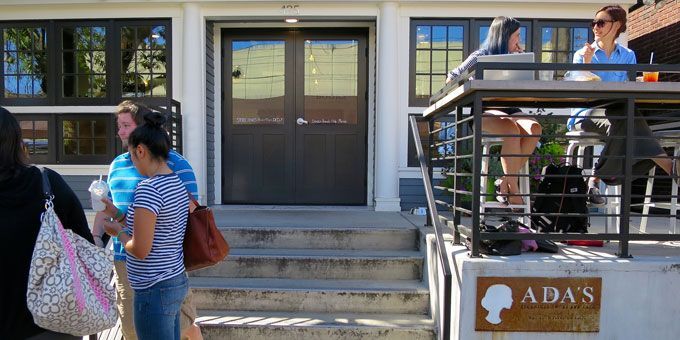 13. Ada's Technical Books and Café
425 15th Ave. East, Seattle
An all-encompassing venue to grab a cup of coffee, Ada's Technical Books and Café[12] says it "believes in never-ending learning, evolving and collaboration (and hanging out while doing it)," which aptly sums up exactly what they do. This cafe serves freshly brewed coffee alongside a menu featuring tasty foods like quiche, vegan kale caesar salad and mushroom pot pie. Fresh baked breads and pastries can always be found here while curious minds browse the shelves filled with books on architecture, engineering and science. Upstairs, The Office, Ada's coworking space, is available for the creative entrepreneurs and teams looking to get some work done. Short and long-term work stations, wi-fi, conference rooms and of course, an ample supply of food and coffee downstairs make for the perfect environment to chase those dreams.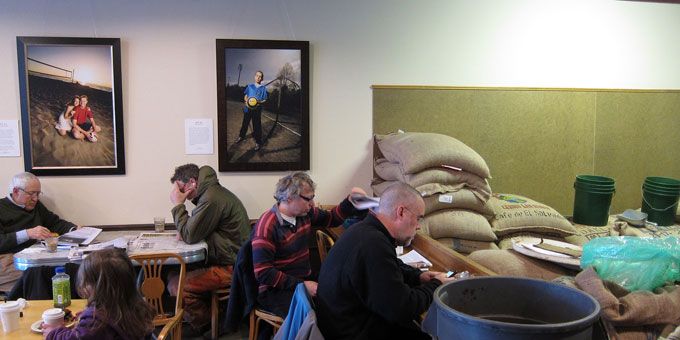 14. Lighthouse Roasters
400 N. 43rd St., Seattle
Lighthouse Roasters[13] has been a part of the Seattle community for more than 20 years now. One of the city's original coffee houses, this company serves 14 varieties of globally sourced coffees, roasted in vintage cast-iron roasters. Local art is displayed in Lighthouse art showings and featured online, as well as regularly featured local artists each month. A staple in the coffee industry, the interior of this place is lighthouse-esque (no surprise there), warm and inviting and the friendly staff knows their stuff when it comes to good coffee. The iced latte and espresso are said to be some of the popular beverages here, but you certainly have no lack of options so check out the menu and dig in.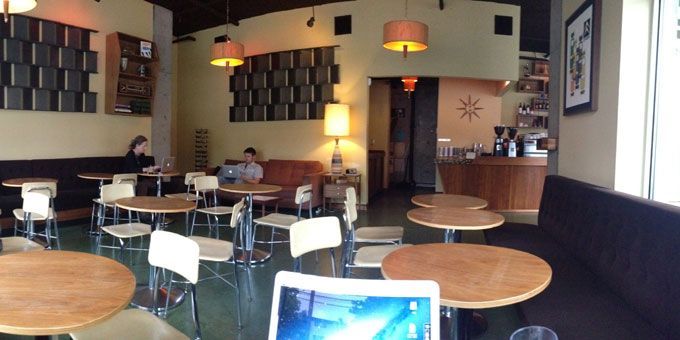 15. Voxx Coffee
2245 Eastlake Ave. E, Seattle
At Voxx Coffee[14], guests are welcomed into a bright and uplifting environment where good coffee is an understatement. Only fantastic coffee is served here with fresh pastries, sandwiches, wraps, beer and wine are all close at hand. Gluten-free patrons will also be happy to discover the gluten-free items, sourced from local bakers. This coffeehouse prides itself on great service and bold tasting brews, created with blends of beans from around the globe. Visit the second Voxx Coffee location where every drink is perfectly cupped, downtown at 1200 6th Ave.
Have you tried any of these Seattle favorites? What coffeehouse do you coffee aficionados visit each and every time you travel? Comment below and share with us!