By 2018, the company's century-old performing elephant tradition will be history.
The well-known Ringling Bros. and Barnum & Bailey Circus has decided to retire its famous elephants from the circus shows after an increasing number of consumers voiced their dismay about the treatment of these animals, according to a report from The Associated Press[1].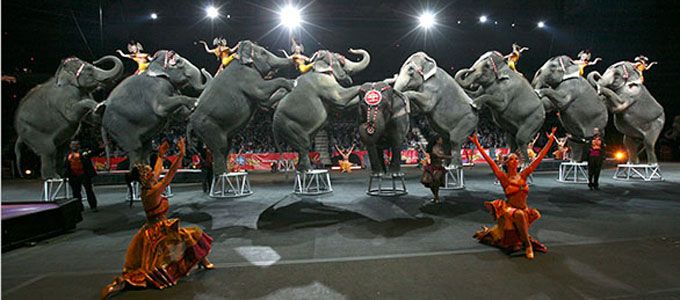 By 2018, the elephants will all have been phased out of the shows and relocated to the company's Center for Elephant Conservation, a 200-acre elephant center in Florida.
Although Ringling Bros. have used performing elephants in shows for centuries now, this is not the first animal rights controversy the company has encountered. For years the ASPCA[2] and PETA[3] (among others) have accused the company of mistreating its Asian elephants in violation of the Endangered Species Act[4].
A few incidents include:
In 1998, the Ringling Bros. company was accused of killing a sick 3-year-old elephant after forcing it to perform.
That same year, an employee shot one of the company's bengal tigers five times with a shotgun after it mauled his brother. The tiger died.
In 1999, another 4-year-old elephant drowned while traveling with the circus. A formal investigation found that the elephant ultimately died as a result of irregular heartbeats, but the trainer involved in the incident had been paid $200,000 by animal rights groups to testify against Ringling Bros.
In 2004, Ringling Bros. was investigated by the USDA following the death of a 2-year-old lion after it suffered from extreme heat while traveling with the circus.
Despite several investigations and accusations, the Ringling Bros. website, www.ringling.com[5], states that its animal care professionals, "believe that a positive, healthy environment is the only acceptable and successful method of working with animals."
The company's website also states that "verbal or physical abuse and the withholding of food or water are strictly prohibited. Drugs or sedatives are not administered unless prescribed by our vets for medical reasons."
In 2014, Feld Entertainment won $25.2 million in court settlements as a result of a 14-year lawsuit against several animal rights groups who claimed the company's animal handlers abused the elephants. But Feld Entertainment Executive Vice President Alana Feld told the AP that consumers were no longer comfortable with the touring of elephants in the shows.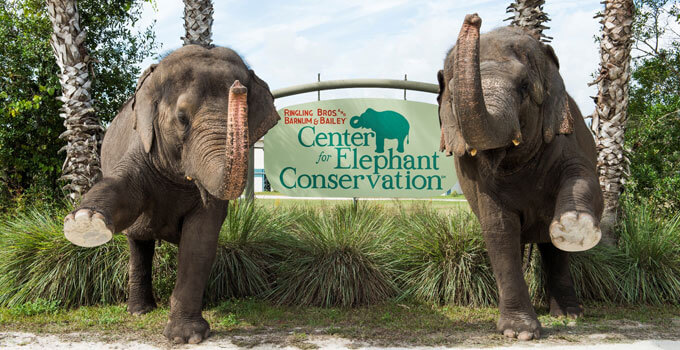 So instead, Feld Entertainment President Kenneth Feld told the AP that his company will adapt and change. Proper care of each elephant racks up a bill of about $65,000 each year, but he will be building even more structures at the Center for Elephant Conservation to accommodate the newly retired animals.
For now, the center will only be open to researchers studying the Asian elephant, but Feld told AP he hopes the center will be open to the public one day.

Follow Us on Social Media
Read More Articles