YOUR PEACE OF MIND IS OUR TOP PRIORITY
Should you need to cancel at any time, you have up to 48 hours from your vacation start date to do so for a 100% future travel credit.
These fantastic winter craft beer festivals have all the flavors you could want
The Northeastern United States is home to some of the best breweries in the country, including some that have gained world class recognition. Naturally then, this part of the country is home to some of the best winter beer festivals as well, even though the region's winter weather may be cold and nasty. So lash out against cabin fever by lacing up your snowshoes, and attending these great festivals!
If you consider yourself a bit of a beer afficianado, these winter craft beer festivals will help you sample the best brews! Head to these amazing Northeast festivals to experience the East Coast's finest concoctions.
Portland Beer Week[1]
Portland, ME
Portland, Maine is a beer lover's town, with over 15 breweries within the city's limits. This makes Portland Beer Week the perfect time to get out and sample the best of what the town has to offer, from Allagash Brewing Company to the Maine Beer Company. The week will include a variety of tastings, food pairings, and even a Battle of the Brewery Bands, where the musically-inclined staff of your favorite Portland breweries will compete with each other for top honors.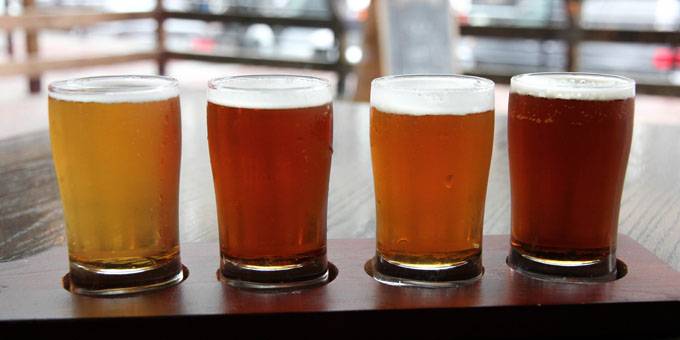 Brewmore Craft Beer Tasting[2]
Baltimore, MD
The Brewmore Craft Beer Tasting is Baltimore's premier winter beer tasting event, set in the downtown 1840's Ballroom on the Inner Harbor. The tasting has a special focus on winter beers, which are often bold, full of spice, and fairly boozy. There will be at least 16 craft breweries attending, with over 50 different beers to try. You'll be able to taste your heart out at Brewmore because admission includes unlimited tastings, but make sure you do so responsibly.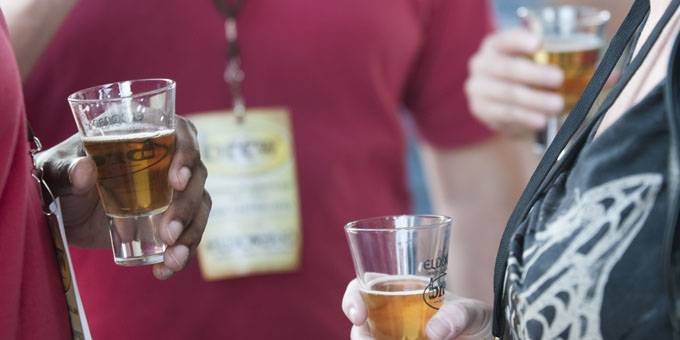 Valley Forge Beer & Cider Festival[3]
Oaks, PA
The Valley Forge Beer and Cider Festival is an event that Philadelphians will not want to miss. The festival will give you the chance to try over 150 beers and ciders from at least 75 breweries and cider distilleries, including both local and national favorites. The price of admission includes unlimited tastings, so you won't be limited in what you should try. Based on past turnouts, the event is expected to sell out, so make sure you get your tickets soon.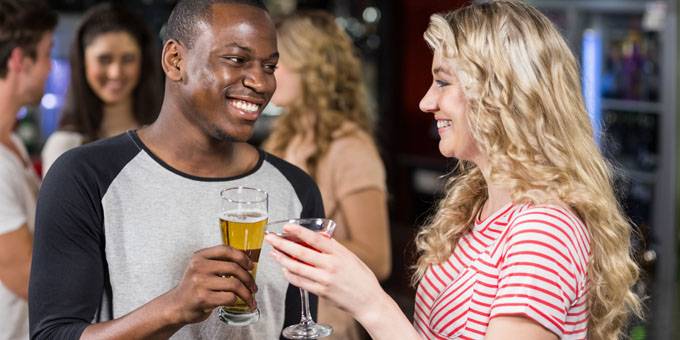 World Live Café Winter Beer Festival[4]
Philadelphia, PA
This year, Christmas Day falls on a Sunday, so most of us get December 26 off as the observed holiday. Thankfully, for the 9th year in a row, World Café Live is hosting its annual Winter Beer Festival on that day, so you'll have something to do! The festival will feature more than 50 beers of all styles from 40 craft breweries, including Allagash, Bells, Dogfish Head, and Victory. World Café's festival will also be featuring a variety of specialty import beers, and of course, the event will feature live music and food to cement the experience.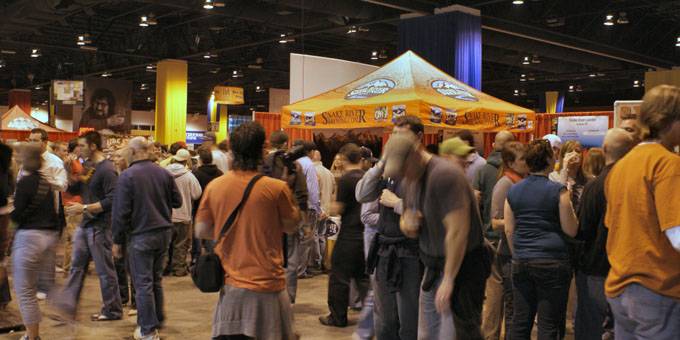 Philly Craft Beer Festival[5]
Philadelphia, PA
The Philly Craft Beer Festival is another great way to join thousands of other craft beer fans in the City of Brotherly Love. This festival will include over 150 craft beers of all types from local breweries. This premium craft beer experience also features food trucks!
RI Winter Beer Blast[6]
Warren, RI
Rhode Islanders may live in the smallest state, but that doesn't mean they don't know how to throw a great beer festival. Now on its second year, the RI Winter Beer Blast is the East Bay's largest beer tasting event, and it will feature at least 20 breweries from New England and beyond. The event will also include a variety of local vendors, and awesome pizza which will be available from Federal Hill Pizza.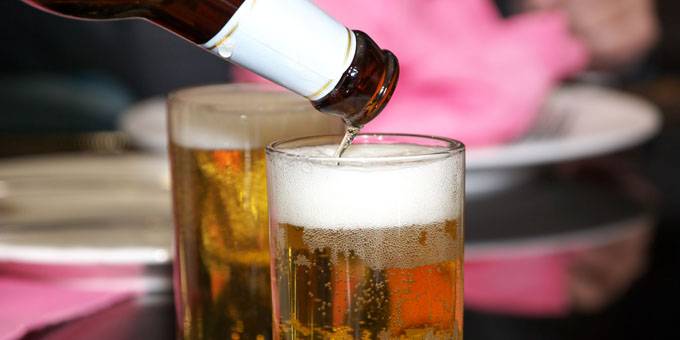 Hibrewnation Festival of Beer[7]
Gettysburg, PA
Wake up from your winter stupor and get down to Hibrewnation, an uncompromising exploration of beer with no gimmicks. The event features over 100 hand-picked craft and local options, including a variety of rare and extremely hard to find beers. They're serious about that too; some beers are limited to a single bottle across the entire event, so you'll have to make sure you're on your toes for the timed releases. Hibrewnation prides itself on being a tasting festival, not a drinking festival, so they're 100% dedicated to making sure you can try some of the best beers in the world.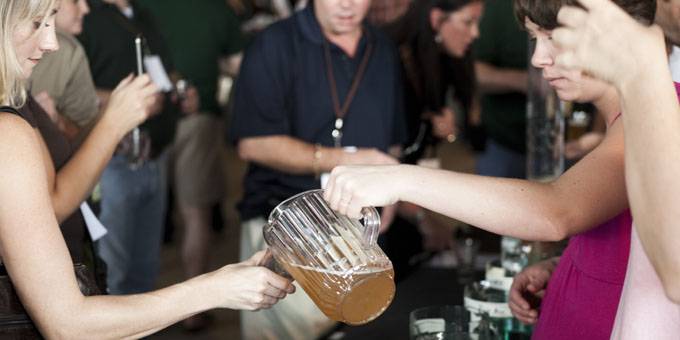 Rhode Island Winter Brew Fest[8]
Pawtucket, RI
January 28, 2017
The Rhode Island Winter Brew Fest is the largest winter craft beer festival in Rhode Island, and it's definitely worth checking out. The event features over 55 breweries, including many local Rhode Island favorites like Newport Storm and Foolproof Brewing Company and you'll get unlimited tastings of more than 175 beers over the course of three hours. Uniquely, this is one of the few events where your ticket sales actually go to the brewers themselves, because each brewery is actually paid to participate, so you know you'll be supporting great local beers. Feels good, doesn't it?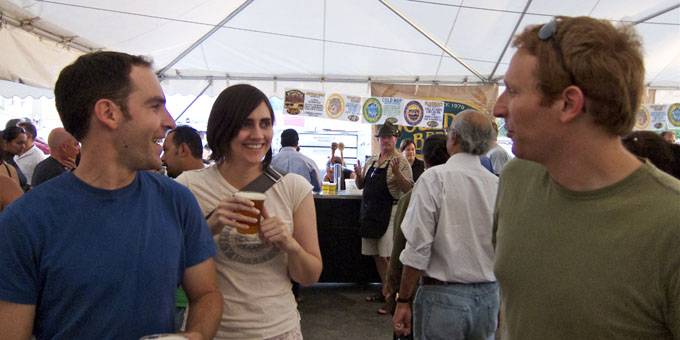 Bangor on Tap[9]
Bangor, ME
The nation's largest travelling beer festival, America on Tap, will be making its way to Bangor, Maine for the second year in a row. The event will be featuring over 100 craft beers from the best small breweries across the country, and your admission ticket gets you unlimited tastings for several hours. The event will also feature live music, a variety of delicious foods, and number of interesting vendors, and of course, you'll get to take your sampling glass with you.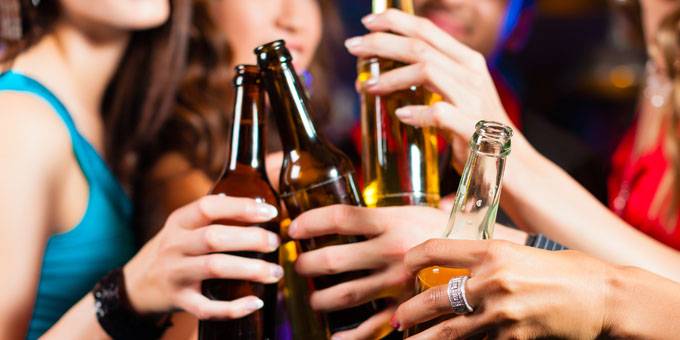 Saratoga Beer Week[10]
Saratoga Springs, NY
Like others, Saratoga Beer Week is a multi-day celebration of craft beers and everything they represent. The week starts off with a kickoff party featuring over 20 breweries from New York State, and will continue through the week to include a cider night, a shuttle bus service, and more. The week concludes with a Beer Summit featuring over 150 craft beers from all over the country and live music. Saratoga Beer Week also offers incredibly well-priced hotel packages with the Saratoga Arms Hotel[11], a boutique luxury hotel that is within walking distance of the festival.
Have you been to any of these beer festivals? Is there one we missed, but should definitely include? Drop us a comment below and let us know!