Discover your new favorite brew at these amazing beer fests!
The Midwest was historically known for its large number of small breweries. In the early-to-mid 1800s, brewing operations began to pop up left and right in Midwestern towns like Milwaukee, Chicago, St. Louis, and Cincinnati, fueled by a wave of German immigrants to the area. Unfortunately, most of those local Midwestern breweries were either snatched up by the larger beer companies or were unable to compete and died off, leaving only a handful of breweries in the entire country. Thankfully, those small breweries are in the middle of a major comeback, and beer festivals are being held all over the region. So get out of the house and celebrate the Midwest's beer heritage with these great winter beer festivals.
Head to the Midwest to sample the finest craft beers and brews in the country. There are so many awesome beer festivals to attend, whether you enjoy ale, wine, or a classic beer. Do not miss out on all the boozy fun!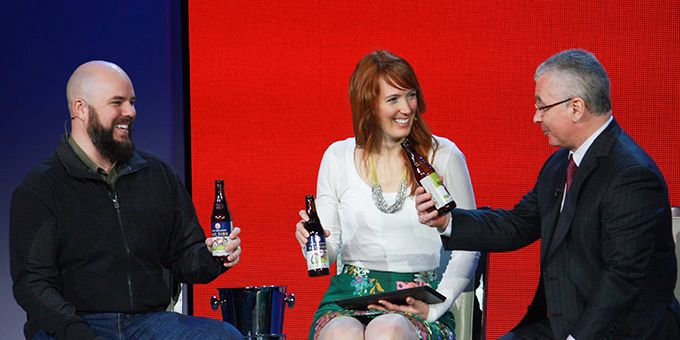 Mankato Craft Beer Expo[1]
Mankato, MN
2021 Dates Yet to Be Announced
The Mankato Craft Beer Expo is going on its fifth year now, and it's going to be better than ever. The Expo will allow enthusiasts to taste the best craft beers that Minnesota has to offer from over 40 craft breweries. Like most of these events, there will be live music and food vendors, but visitors to the will also be able to enjoy educational seminars about beer, covering topics like cooking with beer and how to start a successful microbrewery. Brewery representatives will also be available to answer questions and help maximize your tasting experience.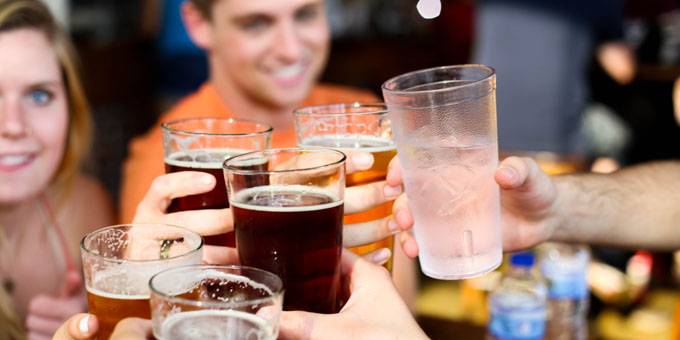 Kalamazoo Beer Week[2]
Kalamazoo, MI
January 25 - February 6, 2021
Unlike many other festivals on this list, Kalamazoo Beer Week encompasses an entire week of events related to craft beer. In past years, the Beer Week covered over 250 events across Kalamazoo County, including special tastings, dinners, and interactive and educational events. Throughout the week, you'll have the opportunity to drink popular and artfully made beers, all while talking to the brewers themselves. You'll walk away with a greater understanding of beer and the beer scene, as well as a better defined palate.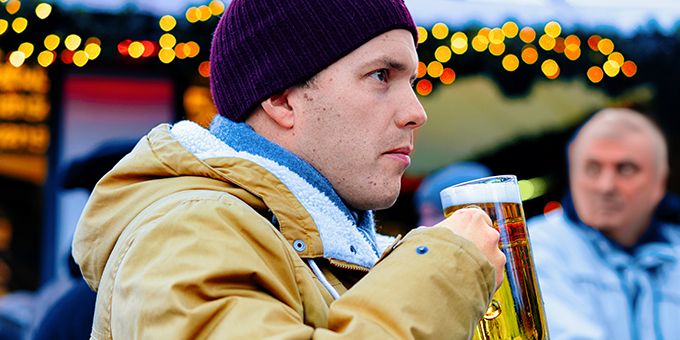 Lincoln Square Winter Brew[3]
Chicago, IL
January 2022
Chicago was once the home of great local breweries, and that heritage is coming back. Since 2012, Chicago has grown from 83 breweries and brewpubs to 144 in 2015. Come taste what Chicago's craft beer renaissance has to offer at the Lincoln Square Winter Brew, located appropriately on the 5th and 6th floors of the Dank Haus German American Cultural Center. Winter Brew will feature over 20 different craft beers from the Chicagoland area, including some limited edition releases you'll have a hard time finding elsewhere. You won't want to miss it!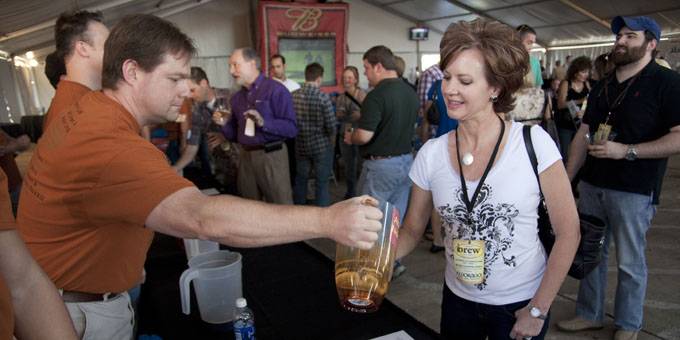 Coralville BrrrFest[4]
Coralville, IA
January 2022
The annual Coralville BrrrFest is the premier winter beer event in Iowa. The event is hosted by the Iowa Brewer's Guild, and features breweries from across the state and the Midwest. Unlike a lot of other festivals, BrrrFest actually focuses on winter beers, which often feature spices and a slightly higher ABV. The list of participating breweries has not been announced yet, but the event sells out every year, so you know it's going to be good. Make sure you get your tickets soon!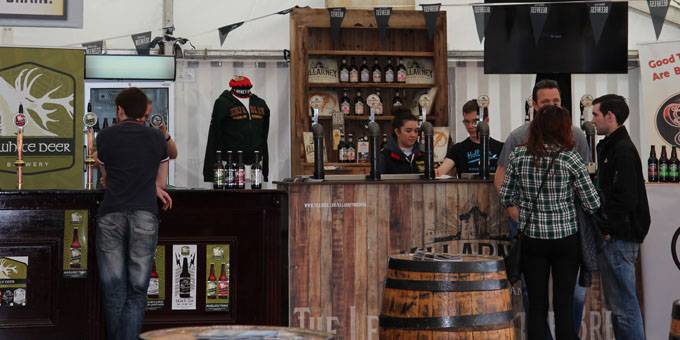 Louisville on Tap[5]
Louisville, KY
February 2022
Kentucky folks may be known for bourbon, but that doesn't mean they're not fans of beer! Located at the Kentucky Exposition Center, Louisville on Tap is one of the biggest craft beer festivals in the state, featuring over 100 beers from the best small breweries in America. There will also be live music, food for purchase, and a variety of vendors. Standard tickets get you three whole hours of sampling and a souvenir glass, but if you want more, you can get a VIP Ticket which allows for four hours of sampling, a food voucher, and even a free hat.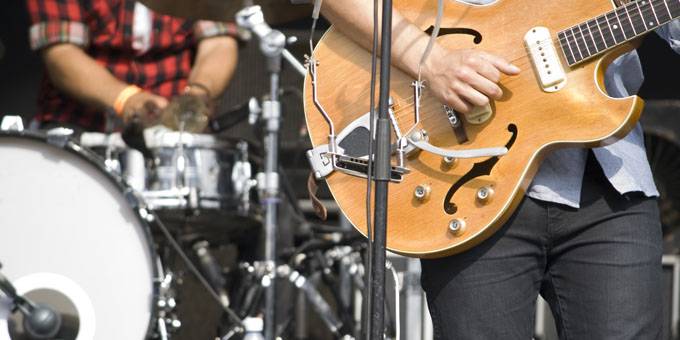 Boots and Beer Festival
Rapid City, SD
February 2022
South Dakota may not have a vibrant history of brewing beer, but it is not immune to the lure of the explosion of breweries across the country. The Boots and Beer Festival, as a part of the extensive Black Hills Stock Show and Rodeo[6], will show you what the South Dakota beer scene has to offer. The festival will feature craft beer tasting of many South Dakota breweries, and while the brewers involved have not been announced yet, you won't be disappointed. The evening will continue on with live music until after midnight, so make sure to have some coffee beforehand!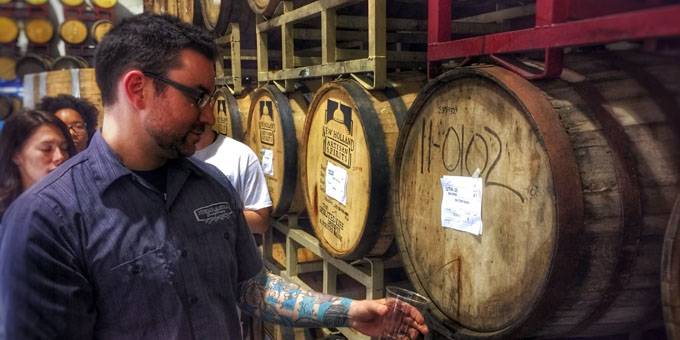 Omaha Beer Week[7]
Omaha, NE
February 2022
Michigan isn't the only state with a beer week; Nebraska is home to a whole week of brewing festivities as well. Omaha Beer Week has been promoting and celebrating craft beer in the Omaha area since 2012. The Beer Week spans 10 days, and is chock full of like tastings and other interesting events. There will also be tours, so you can spend afternoons tasting beer from breweries across the city, or dive in deep at a single brewery to learn how they make their beer.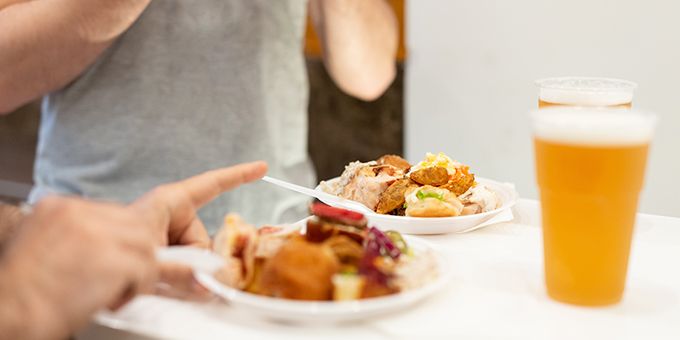 Food & Froth Fest[8]
Milwaukee, WI
February 2022
Milwaukee's history with beer is rich enough that they named their baseball team after it, so you can expect that the city knows how to throw a beer fest. The annual Food & Froth festival at the Milwaukee Public Museum, now in its 19th year, allows beer fans to sample beer in the exhibition halls of the museum, giving you the unique opportunity to have a beer with a T-Rex. Foodies will also enjoy the event, as it puts emphasis on the culinary side of Milwaukee too, and samples will be available throughout the Museum.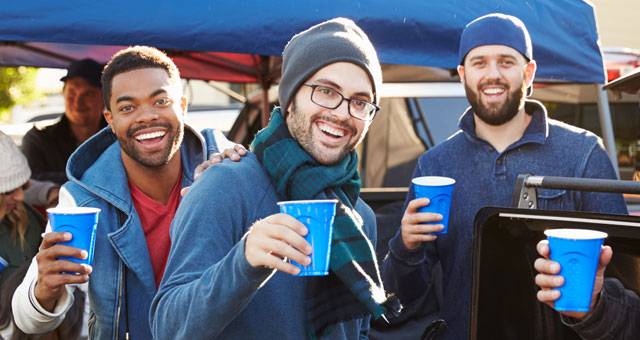 The Winter Beer Festival[9]
Grand Rapids, MI
February 2022
The annual Winter Beer Festival outside of Grand Rapids is a staple of the Michigan Beer scene. The winter event is put on by the Michigan Brewers Guild, and features more than 100 Michigan breweries and brewpubs, as well as nearly 1,000 available craft beers (yes, you read that right) from across the Great Lake State. The festival will also feature live music, ice sculpture demonstrations, and best of all, fire pits to reheat your appendages.
Have you been able to beer it up at any of these brew fests, or have we missed any must-attend events? Be sure to let us know in the comments below!