This new kind of tourism has given local economies a boost.
Marijuana tourism is quickly gaining popularity following changes in state legislation that legalized recreational marijuana use in four American states: Colorado, Washington, Oregon, and Alaska. (While recreational use of pot in Washington, D.C. is also legal, Congress quickly applied strict limits[1] to its use in the state, severely limiting entrepreneurs' legal options.)
And so the onslaught of marijuana-related tourist activities begins. Seattle now boasts Kush Tours, Rent-A-Vape[2], Grow Operation Tours, Hempfest Events[3], and Cannabis Friendly Painting Classes, among many other activities. "Weed friendly" dive bars, lounges, restaurants, and dispensaries are sprouting up all over Colorado, and travelTHC[4] has rapidly gained popularity for its "420 friendly" property rental services in Colorado and Washington state.
With so many new states having accepted recreational marijuana laws, there are many places which thrive on marijuana tourism. So, where exactly can you get baked while on vacay?
With the door now opened wide to scores of new pot-related tourist activities, Colorado saw an influx of visitors last summer, breaking a record with 64.6 million visitors[5]. Tourism data for the upcoming year is expected to exceed that number.
Legal marijuana has also increased tourist spending among both tourists and residents. It is now one of Colorado's top industries, raking in millions of dollars in tax revenue.
Retail sales in Colorado brought in $386 million of medical marijuana and $313 million of recreational marijuana, according to data released from the Colorado Department of Revenue[6]. The state's grand total in tax revenues was a whopping $63 million.
Recreational marijuana sales in Washington state, Alaska, and Oregon are also forecasted to generate millions of dollars in tax revenue. Regulated marijuana sales in Alaska will begin next year and recreational use of pot in Oregon will be legal starting July 1, 2015 per Measure 91[7].
Americans can expect more rapid changes in the legalization of recreational marijuana (although it is still illegal under federal law), and media outlets have estimated that more than a dozen additional states may legalize recreational pot by 2020.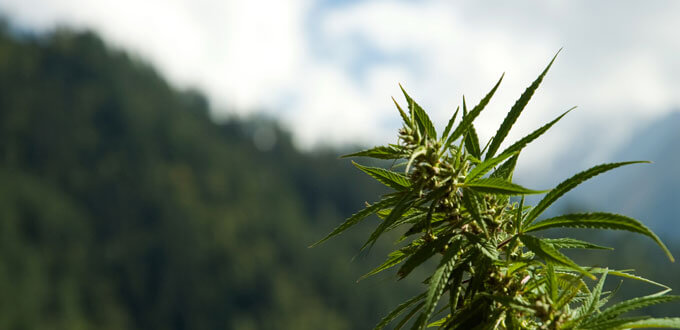 Planning a cannabis vacation?
With a rush of new pot-smoking visitors, retailers are picking up on this new market and offering specialized tourist activities. Below are a few from each state that we thought were worth mentioning.
COLORADO
Local activities:
Cannabis cooking classes with High Country Cannabis Tours[8] in Denver are typically a private one-on-one with a chef, but group classes are available as well. Guests can choose from four classes: Cooking and Baking with Infused Cannabis Oil; Food Grade Hash Oil Processing Class; Tinctures and Vapor E-Juices; and Infused Topicals and Salves Class.
High Country Cannabis Tours also offers the distinctive Industry and Consultation Tour[9], for those interested in becoming a ganjapreneur, or someone who embarks, opens, and operates a marijuana dispensary. This tour gives guests a general overview of the cannabis industry, but its content can also be customized to suit particular areas of interest, if requested.
Colorado Highlife Tours[10] in Denver offers a variety of exceptional and educational marijuana tours. Guests can choose to embark on a Saturday Retail Marijuana Tour, which includes visits to some of the best retail shops in the area, views of live grow, and a visit with some of the premiere glass blowers in the state. Colorado Highlife Tours also offers private tours such as the Pike's Peak Area Cannabis Tour or the Denver Area Cannabis Tour. And don't forget the Denver 420 Festival Tour in 2015!
Colorado Cannabis Tours[11] in Denver provide guests with Cooking/Hashmaking Tours every other Sunday, a mountain tour every other Friday, and private tours for any special events or parties guests may want to celebrate. The tours can include dispensary visits, a glassblowing demo, a cultivation facility tour, marijuana sampling, and lunch at Cheba Hut Toasted Subs[12] in Denver.
Marijuana-friendly lodging:
Crowne Plaza Denver[13] — Denver, CO
The Adagio Bud & Breakfast[14] — Denver, CO
Avenue Hotel Bed and Breakfast[15] — Manitou Springs, CO
1899 Victorian Retreat[16] — Manitou Springs, CO
The Shangri-la Inn at Gaias Farm and Gardens[17] — Laporte, CO
Mountain Vista Bud and Breakfast[18] — Silverthorne, CO
Historic Melrose Hotel[19] — Grand Junction, CO
Cliff House Lodge & Hot Tub Cottages[20] — Morrison, CO
Ouray Main Street Inn[21] — Ouray, CO
WASHINGTON
Local activities:
In Seattle, the Cannabus[22] seamlessly blends sightseeing with pot-smoking, as visitors are invited to board the 30-foot mobile lounge and enjoy a puff while taking in the sights of The Emerald City. The Cannabus excursion also includes a pit stop at a recreational marijuana store in Seattle, and any purchases made there can be enjoyed on the Cannabus for the remainder of the tour.
The 3-4 hour Kush Tour[23] fully immerses visitors in the Seattle cannabis culture. It features a visit to a recreational retail store and cannabis lounge, a live glass pipe blowing demonstration and tours of both a cannabis testing facility and a fully operational cannabis producing facility.
The Grow Operation Tour with Skyhigh Gardens[24] in Seattle is a 60-minute urban farm tour that details the in-depth process of growing and producing cannabis. Guests will be treated to a tour of Skyhigh Gardens, a 21,000-square foot industrial production facility that boasts a collection of more than 3,000 marijuana plants.
Toke'n Brush[25] is perfect for visitors who want to try their hand at acrylic painting while enjoying cannabis. Guests must bring their own marijuana for this painting class but all the art supplies are provided.
Marijuana-friendly lodging:
The Bacon Mansion Bed and Breakfast — Seattle, WA[26]
Bed Baked and Beyond — Seattle, WA
The North Admiral Penthouse[27] — Seattle, WA
Warwick Hotel[28] — Seattle, WA
1899 House Bed and Breakfast[29] — Spokane, WA
River House Bed and Breakfast[30] — Nine Mile Falls, WA
Mountain View Bed and Breakfast[31] — Monroe, WA
ALASKA
Local activities:
Although it's legal to possess and consume small amounts of marijuana in Alaska, it's still illegal to sell it. A retail market is on the horizon.
Marijuana-friendly lodging:
Bowman's Bear Creek Lodge[32] — Hope, AK
Alaska's Capital Inn[33] — Juneau, AK
Silverbow Inn[34] — Juneau, AK
OREGON
Marijuana activities:
Retail cannabis sales won't begin until 2016 because the Oregon Liquor Control Commission is still solidifying the laws on processing, retail sales, and production.
Marijuana-friendly lodging:
Mt. Scott Manor[35] — Happy Valley, OR
McKenzie Orchards Bed and Breakfast Inn[36] — Springfield, OR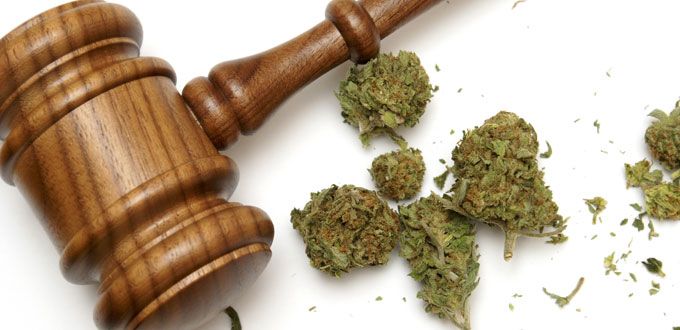 Familiarize yourself with the laws
In the midst of all the rapidly changing marijuana policies in our nation and the growth of cannabis-related entrepreneurial activity, it has become increasingly important for visitors to know their rights in each state when it comes to recreational marijuana use. (And keep in mind that city laws are often more strict than state laws!) Learn what you can and can't do while visiting each state by clicking on these links:
COLORADO STATE REGULATIONS[37]
**Denver marijuana regulation[38]
WASHINGTON STATE REGULATIONS[39]
OREGON STATE REGULATIONS[40]
ALASKA STATE REGULATIONS[41]
What do you think about the legalization of recreational marijuana in America? How do you think it would benefit or harm your state's tourism? Please leave a comment below!