YOUR PEACE OF MIND IS OUR TOP PRIORITY
Should you need to cancel at any time, you have up to 48 hours from your vacation start date to do so for a 100% future travel credit.
Controversial Hobby Lobby President to open new $400 million museum in Obama's backyard.
In two years, Washington, D.C. will welcome the world's largest Museum of the Bible[1], a 430,000-square-foot, seven-story nonprofit museum committed to engaging the public with the world's most widely distributed book: the Bible.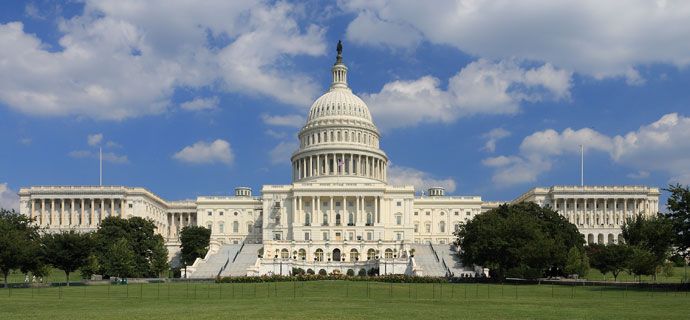 The museum, a $400 million project of Hobby Lobby[2] President Steve Green, will house both permanent and traveling exhibits featuring his Green Collection. This compilation of artifacts is one of the world's largest private collections of ancient biblical relics and theological manuscripts.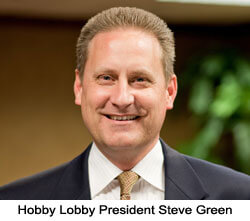 The museum will proclaim its presence in D.C. with an eight-story layout featuring an intricate ballroom designed to resemble Versailles, thousands of historic biblical artifacts, and even a restaurant that will serve biblically themed meals. The Museum of the Bible will rival the Smithsonian National Museum of the American Indian[3] in size, just two miles away.
Despite its impressive size and architecture, people are still having a hard time wrapping their minds around what this museum is, how it will depict the Bible, and of course, its future impact on the D.C. area.
So let's get a few major questions out of the way and then you can decide for yourself what you think of it all.
What is it?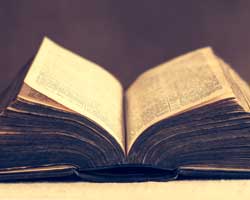 The Museum of the Bible is a "compilation of around 40,000 objects, including some of the rarest and most significant biblical texts, objects and artifacts ever assembled under one roof," according to the Museum of the Bible website.
Some people have clearly expressed confusion about whether or not this museum's main focus is educating or evangelizing. In an interview with the Washington Post, Green described the museum as being "nonsectarian or non-proselytizing," meaning its mission is not to persuade anyone to become a Christian.
That brings us to our next question.
What exactly IS the mission of this museum?
The official mission statement of the nonprofit Museum of the Bible Inc. is "to invite people to engage with the Bible through four primary activities: traveling exhibits, scholarship, building of a permanent museum in Washington, D.C. and developing an elective high school curriculum."
Why in Washington, D.C.?
The original plans oversaw Green's museum in Dallas, Texas, originally chosen for its high number of Christians. That was back when Green's nonprofit museum had a mission to affirm the Bible's validity with the living word of God. Since then, his museum's mission has been revised to its current mission statement (a more educational approach) and its future location has changed too.
Now, Green has decided to build his museum two blocks from the National Mall in Washington, D.C., a city that has averaged 16.4 million visitors annually since 2002. D.C.'s new record of 19 million annual visitors in 2013 has solidified its notable status as one of the most visited cities in America.
The future neighbor of Green's museum, the Smithsonian National Museum of the American Indian, brought in 1.3 million visitors in 2014.
The windowless, brick building Green chose for his museum was purchased for $50 million in 2012 and is the former home of the Washington Design Center. Construction is already underway.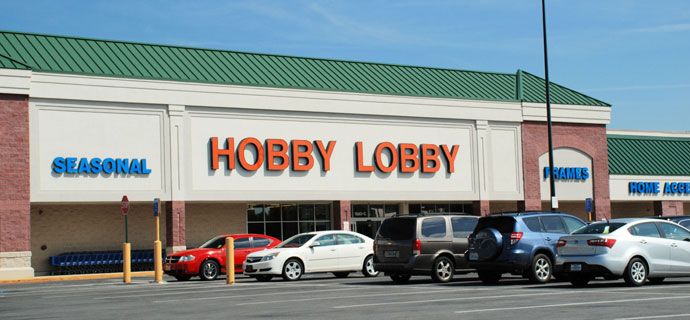 The decision to build the museum so close to the capitol is raising a few eyebrows, especially following the 2014 Supreme Court ruling in favor of Hobby Lobby, stating that requiring family-owned businesses to pay for insurance covering birth control under the Affordable Care Act[4] is unconstitutional.
The decision to pass the religious freedom bill in Indiana came after Hobby Lobby won that case, based on the 1993 Religious Freedom Restoration Act[5] that Bill Clinton signed.
What can I expect to see inside the museum?
Three different sections of the museum offer guests an immersive experience into the history, stories, and impact of the bible.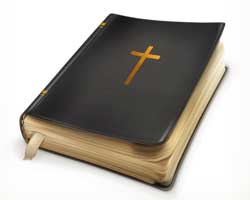 The History Floor will be home to more than 500 artifacts that tell the story of the Bible's origins, translation, how it was preserved, and its journey across the globe. Ancient scripts like pieces of the Dead Sea Scrolls, Torah scrolls, Cuneiform tablets, and age-old New Testament excerpts will be on display.
The Narrative Floor will focus on the stories and characters of the Bible with presentations and displays of artifacts presented in a way that evokes all the senses. A Los Angeles Firm that creates shows for Knott's Berry Farm is creating this floor.
The Impact Floor will feature interactive exhibits detailing the influence of the Bible on the arts, culture, science, government, and more. C&G Partners, an award-winning, multi-specialty design studio, is assembling this floor, the most modern of the three areas, and utilizing social media as an educational and interactive platform within the exhibits.
The museum will maintain space for its permanent exhibits as well as several traveling exhibits.
When is it opening?
The Museum of the Bible is expected to open in November of 2017. Its address will be 300 D St. SW, Washington, D.C.
For more information, visit museumofthebible.org[6].
What do you think about this new museum, coming in 2017? Will you be heading to D.C. to check it out? Leave us a comment and let us know!